Over the last few years, large industrial projects – including oil and gas projects – faced significant obstacles to their productivity, sustainability, and competitiveness. Many organizations were forced to re-think their entire strategies to remain competitive.
Today, managers of large industrial projects should embrace – and enhance – their digital-first strategies to excel in the face of increasing pressure. Digital engineering, sometimes called "digital twinning," is one of the critical technologies that is becoming a game-change for some.
Overview
Digital twins are virtual replicas of your physical plant. They are the digital representations of the tangible infrastructure that keep your operations running. They collect and store all crucial data about an asset, like operating procedures, blueprints, diagnostic protocols, maintenance records, and more, on the cloud for simple access and updating.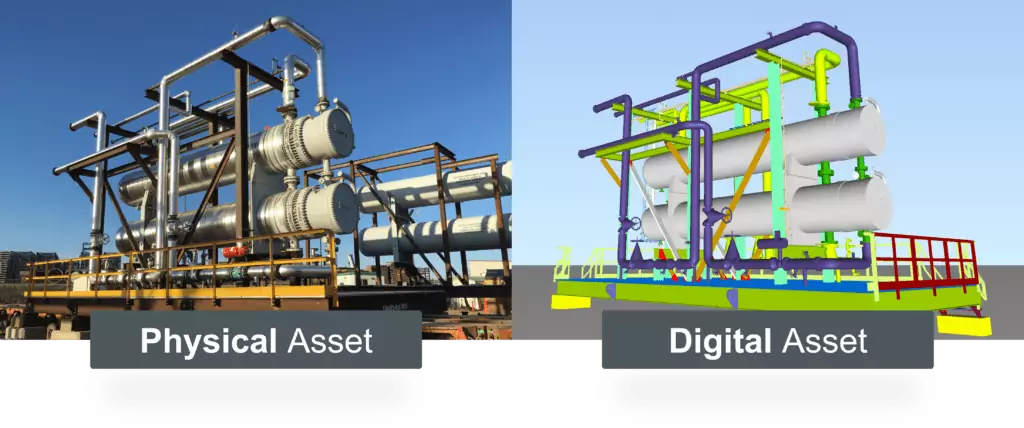 After a digital twinA digital twin is a precise, virtual representation of a physical object system, process, or asset. Digital twins integrate machine learnin... of an asset has been produced, a client, investor, employee, or another stakeholder with access can pull it up on an authorized device and learn everything about it.
Currently, most of the digital twinning in the oil industry is centered on developing platforms and other similar projects, with data from current and future installations being added into the systems.
The main uses include:
By keeping data from around the world in the cloud, precise and comprehensive information is applied to ensure that a design concept is updated and successfully tested. It necessitates a significant investment in technology, sensors, and analysis, but many businesses feel it is beneficial.
The approach is widely used in operations, where it may help guide decisions about optimizing processes, maintenance, and production by analyzing how events or actions influence a digital representation of an asset.
Some Projects Leveraging Digital Twinning
Some notable projects using digital twin technology in the oil and gas industry are worth examining. Here are some of the major projects using digital twins in the oil and gas industry:
APEX By British Petroleum (BP)
APEX is a highly advanced system that generates a virtual replica of BP's production systems worldwide. It assists engineers in optimizing production by allowing them to test various possibilities quickly.
According to the firm, APEX contributed 30,000 barrels of oil per day to output in 2017, and the technology was extended across all of BP's production networks worldwide. It also significantly speeds up procedures, with the business mentioning a systems optimization method that used to take roughly 24 hours and can now be completed in 20 minutes.
APEX is also a monitoring tool capable of detecting issues on the ground before they disrupt output. It may be used to evaluate 'what if' situations; by combining the model with real-world data, inconsistencies can be promptly identified, and multiple methods can be simulated, altering various components to ensure the best answer. According to BP, "virtually verifying before refining the reality."
Echo by Equinor
Echo is a multi-user digital twin system that allows users to visualize and collaborate in real-time between offshore and onshore teams to transition from a condition-based monitoring system to one that is more predictive. It has also been used in the iterative creation of artificial intelligence- or machine learning-assisted anomaly detection models.
Equinor says that with Echo, users can make 3D models available to be accessed in the field on a laptop or mobile device. The platform has enhanced the models with relevant data so workers can access all critical information from any part of the plant.
HoloLens (augmented/mixed reality) options also help workers visualize pending work and get started quickly by taking Echo's 3D assets and automatically superimposing them on the real field.
Eni
Eni is another early adopter of digital twins, having completed a digital model of the Scarabeo 8 ultra-deepwater semi-submersible drilling rig. To supplement the technical skills of its engineers, the organization is investing significantly in implementing digital technologies and intelligent analytics.
The digital revolution in the drilling operations industry is built on artificial intelligence to aid operational decision-making, virtual reality to model operations and sophisticated robots to optimize drilling operations.
Its objectives are to increase rig safety and productivity and optimize operations planning. It can use digital twins to build virtual replicas of its wells in difficult operational conditions and first evaluate the consequences of choices in a safe environment.
Trends
The oil and gas industry is experiencing digital transformation trends augmenting digital engineering and the technologies surrounding it. They include:
Cloud computing – This model has provided companies with scalable, easy-to-pay-for resources that power digital transformation across all levels of business.
Cost management – Companies have overhauled outdated systems and replaced them with enterprise resource planning for applications, processes, and integrations.
Cybersecurity – This aspect is more important each year as the world of oil and gas, like the world around it, becomes more digital. Malicious actors have more things to attack, and the industry needs to protect it all, given the high stakes.
Artificial intelligence and machine learning – These are not just buzzwords, as shown by the remarkable growth in models developed and the use of real-time data to make the most optimized decisions all the time.
Virtual reality – In the field, VR is sometimes used to superimpose the models onto reality for a more granular look at the environment.
Robotics – Once refined for tasks, robots are much safer and cheaper to deploy than sending people. They can be used for exploratory surveys and tasks primed for automation.
Digital twins represent a better way of working, planning, anticipating issues, designing around weaknesses, and improving operations in the oil and gas industry.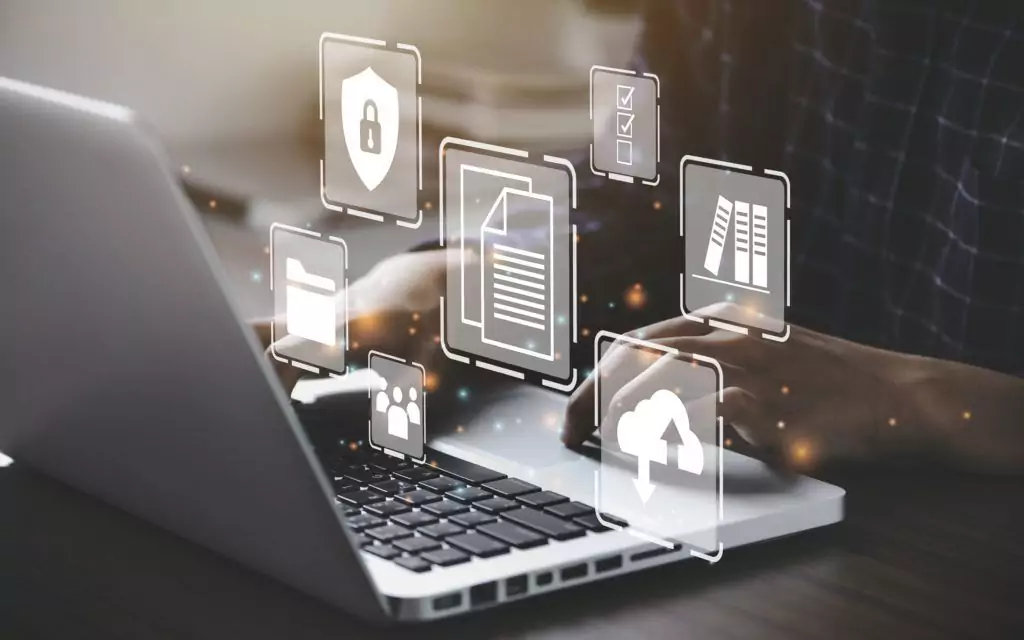 Digital Twins Are the Beating Heart of The Digital Transformation in Oil and Gas
Digital twins are well-positioned to fit into current and future emerging technologies. The virtual copies help with subsurface modeling and design, production optimization, safety enhancement, reduced field personnel, and installations used in processing, refining, and distributing oil and gas.
Given that these technologies change and mature, it is necessary always to be flexible to meet and adapt to that change. The implementation and use of the technology may be complex and require significant investment. However, the data shows that the practical and financial returns are worth it.
Planning a digital engineering or digital twinning project?
Vista Projects is an integrated engineering services firm able to assist with your digital engineering or digital twinning projects. With offices in Calgary, Alberta, and Houston, Texas, we help clients with customized system integration and engineering consulting across all core disciplines. Contact us today at businessdevelopment@vistaprojects.com