Vista's leaders are spread throughout the organization, diligently mapping out a successful course for the many connected units of our business.
Our community initiatives program is built around a people-first approach to our engineering services business.
We work closely with our engineering consultants and staff to support the causes that matter most to the people of Vista.
When it comes to giving back to the community, Vista is a proud supporter of the Calgary Food Bank and the Calgary Women's Emergency Shelter.
Vista also supports a number of grassroots charitable initiatives that matter to our staff, such as the Manning Robotics Team and Timbits Hockey Tournaments.
Past charitable initiatives have included campaigns for the Heart & Stroke Foundation, as well as two unique campaigns: the Lil' Shopper Contest in support of Kids Cancer Care Foundation of Alberta, and June Dresses, a month-long peer-to-peer fundraiser in support of women-focused initiatives.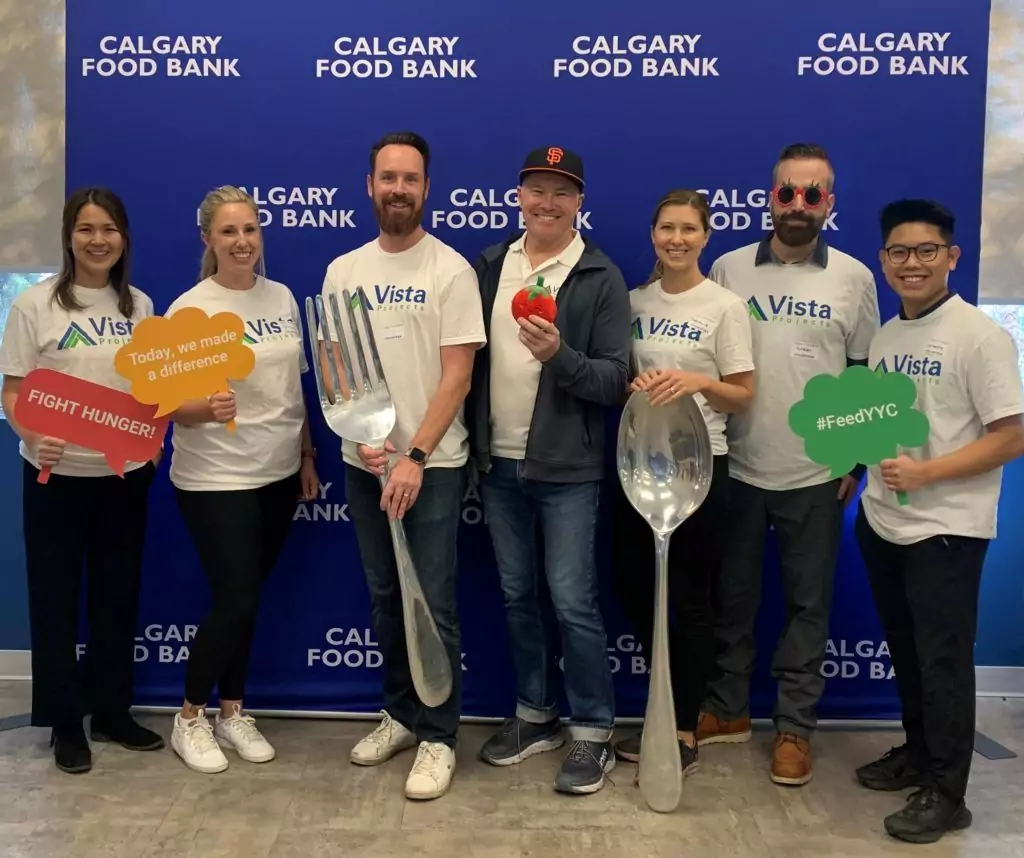 Founding Day, June 24, 2023
International Women in Engineering Day, June 23, 2023
National Indigenous Peoples Day, June 21, 2023
Calgary Food Bank – Volunteer Day, May 8, 2023