Engineering Company Contact
Whether you're interested in Vista's multi-discipline engineering consulting, looking for a new career, or would like to learn more about what we offer as an integrated engineering company, please use the form below to reach out.
Contact Vista Projects
Calgary Engineering Office
This is a picture of our engineering headquarters, located near the intersection of Blackfoot Trail and 42 Ave SE in Calgary, Alberta, Canada.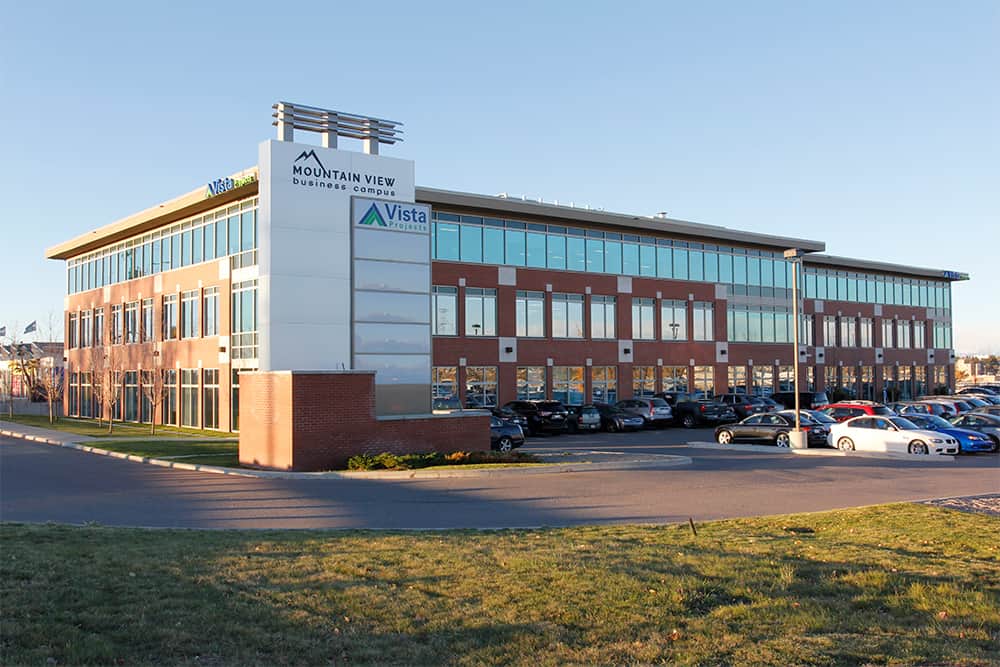 In this office, you will find everything you need to complete a high-quality, fit-for-purpose, engineering design for an infrastructure asset.
Integrated Industrial Engineering
Our in-house teams are ready to deliver customized engineering solutions for your next project.
Multi-discipline engineering teams: process, civil structural, electrical, instrumentation & controls, mechanical, piping
Drafting & design teams: civil structural, electrical, instrumentation and controls (EIC), piping
Project services group: document control, estimating, procurement, project controls, project management, quality assurance
Specialized Engineering Consulting
Do you have a particularly challenging obstacle to overcome? Our team of specialized engineering consultants also works out of our Calgary office.
Forensic Engineering
Our forensic engineering and expert witness consulting services provide legal teams and insurance companies access to our multi-discipline engineering expertise. Our experienced team is the perfect solution for your industrial failure analysis, oil & gas pipeline investigations, forensic reporting or expert witness requirements.
Cost Reduction Analysis
It happens sometimes. You do everything you can to select the best available vendors, make all the right decisions to the best of your abilities, and still feel like there could be opportunities to improve your project.
It's in these cases that you'll appreciate a cold eye review from our experienced engineering teams. Our strategic cost reduction consulting includes:
Modularization Optimization
Modularization is one of those things that can definitely be overdone. That's why we recommend you look to optimize, instead of maximizing, your modularization. Through our extensive central processing facility project experience, we've learned that optimizing modularization is an effective strategy for reducing cost and accelerating the schedule.
It also provides significant safety and quality benefits.
Digital Engineering Environments
Do you need help with your data architecture? We also provide expert system integration consulting.
A digital engineering environment is a core component of our truth-based industrial engineering. By structuring data in a single-source-of-truth (SSOT) execution model, all project stakeholders are able to access validated information in real-time via a technical data portalA technical data portal (also known as digital project hub) is a web-based application that allows users to organize, validate and collabo.... This on-demand accessibility allows you to make more informed decisions about your infrastructure assets.
Consultation Request