Engineering Consulting Services
Vista has a long history of providing
engineering services
for both sweet and sour gas processing and compression projects. This includes conceptual studies, debottlenecks, and greenfield facility expansions. In particular, we have a core engineering competency in processing facilities and well pad and flow lines for natural gas projects. Recent projects include the significant gas handling requirements (4,530 E3m3/day or 160 MMSCFD) for 12 steam-assisted gravity drainage (SAGD) facility expansions, totalling 400,000+ BPD of oil production. Our team of
skilled professionals
continues to meet the needs of diverse clients across the natural gas industry.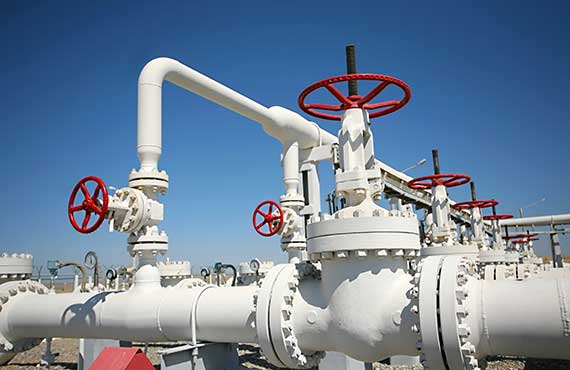 Vista also has extensive experience with utilities, tankage, and well pad & pipeline development. Our project history includes long-term brownfield programs and multi-phase greenfield expansion projects.
Carbon Dioxide Removal
Vista performed the detailed engineering design and procurement of a gas processing facility handling 25 MMSCFD (708 103 Std. m3/day) of natural gas, to reduce the carbon dioxide (CO2) content to a pipeline specification level.
The gas plant features:
Inlet separation
Amine plant (MDEA based)
Storage tankage for water and amine
Electrical power generation
Modifications to instrument air and heat medium system
Project also included the tie-in of several wells feeding the gas plant. Wellsite facilities included choke-heaters, string heat facilities (heater coil and string heat pump) dehydrator, and flare facilities.
Grassroots Gas Plant
Vista completed the detailed engineering design and procurement of a grassroots gas processing facility handling 20 MMSCFD (566 103 Std. m3/day) of sweet natural gas. The project was completed on a very fast track schedule (kick-off to commissioning took just over 4 months).
The project also included the tie-in of several wells feeding the gas plant. Wellsite facilities included choke-heaters, string heat facilities (heater coil and string heat pump) dehydrator, and flare facilities.
The gas plant features:
Inlet separation, gas dehydration/chilling, and de-ethanization of recovered liquids
Propane refrigeration system
Residue gas compression
C3+ liquids storage and pipeline pumping
SCADA communication with gas wells supplying the facility
Produced water separation and storage facilities
Utility systems: instrument air, fuel gas, and flare
Control room and electrical distribution
Refrigeration Gas Plant Addition (Gas Cycling, Liquid Recovery)
Vista performed the detailed engineering design and procurement of a gas processing facility addition handling 28 MMSCFD (793 103 Std. m3/day) of sweet HP natural gas, to improve recovery of liquids from a gas cycling scheme.
The gas plant features:
Gas dehydration/chilling for recovery of liquids
Propane refrigeration system
Recycle gas compression modifications
Upgrade of existing salt bath heater
Control system upgrade to PC based MMI
Control room and electrical distribution modifications
Major Gas Handling Units
Vista has engineered large-scale gas handling systems integrated into one of the province's largest SAGD developments for a foremost Alberta producer. This project involves a major facility processing 30 MMSCFD of gas each day, requiring an array of gas-handling equipment including:
Vapour recovery unit (VRU) compressors
Liquid ring compressors
H2S scavenger units
Tie-ins and interconnecting piping
The gas-handling equipment at this facility is integrated into the once-through steam generator (OTSG) process.
Vista designed and installed gas sweetening packages to treat all produced gas for use as fuel for the OTSGs.
As the lead EP contractor for this multiphase project, Vista was able to apply key lessons throughout multiple expansion phases, increasing modularization and templated designs. These advantages saved field installation time, reduced total installed costs, and provided sparing, operational and maintenance efficiencies.
Key success factors include the following:
Partnership model approach to a long-term relationship with the producer
Integrated project team able to jointly develop best practices
Key learnings and efficiencies applied throughout multiple expansion phases
While Vista's prime focus with the client was engineering SAGD facilities, the team leveraged Vista's extensive gas plant experience to ensure smooth project execution
Dedicated team capable of ramping up to 400+ people as required
Gas Plant Modifications
Vista has been working with this client for nearly 15 years, engineering small projects for several major gas facilities.
Work started as a study to help address catastrophic corrosion issues associated with a change in amine (which was solved by changing the amine to Sulfinol) and has led to a long series of gas plant modifications and revamps.
Typical work included:
Engineering plant modifications associated with amine upgrade including new vessels, exchangers, tower internals, pump modifications, and associated piping/instrumentation and EIC work;
Replacing sweetening solvent with Sulfinol;
Engineering a sulphur degassing facility;
Installing a sales gas compressor;
Engineering a variety of piping changes, equipment replacement/repairs required for shutdowns;
Engineering a 1000 HP multistage centrifugal amine charge pump installation with electric driver;
Engineering the removal of a failing sulphur pit roof and replacement with new concrete panels without downtime
Engineering associated with installing several lube oil coalescers, piping changes, PSV evaluation/replacement, revamp of fire & gas detection systems.
Key success factors contributing to this long-term partnership:
Projects have been managed by a Vista Project Manager who is also an owner of Vista;
Key people who engineered projects remained with the same jobs over the years;
Rather than a traditional discipline-based specialisation, engineers from the Vista "Small Projects Team" multi-tasked to achieve quick turn-around on engineering;
Working directly/closely with plant operations & maintenance teams and quickly accommodating their needs resulted in minimising downtime/lost production;
Vista's diverse experience and repository of past similar engineering solutions allowed selection of tried and tested solutions that worked every time
Sour Gas Pipeline
Vista was engaged by a client who had purchased an existing battery and associated wells and pipelines in northwestern Alberta. The existing sour gas pipelines ran to a processing facility owned and operated by a third party. Vista's client wished to reduce its operating costs and optimize its asset utilization by re-routing its produced sour gas to a facility that it owns and operates for processing.
Vista conducted the detailed engineering and procurement for the project for the installation of all necessary infrastructure and facilities associated with the new pipelines. Vista's experience with pipeline projects allowed this project to be expedited in order to proceed with installation in muskeg prior to the end of the winter construction season.
Project Experience Overview
Modularization Optimization
Vista has extensive experience with both sweet and sour gas handling equipment and piping projects. Our portfolio includes greenfield asset developments, as well as facility debottlenecking, expansion, and modification work.
LPG & NGL Recovery
Liquefied petroleum gas (LPG) and natural gas liquids (NGL) recovery from raw gas is achieved using cryogenic processing and has significant applications across industries.
LPG (primarily propane and butane) is extracted from raw gas through dehydration, chilling, and fractionation processes. NGL is a broader list of compounds, including ethane and heavier hydrocarbons, that are extracted from raw gas using various separation and treating processes. NGLs include heavier hydrocarbons and are commonly used as feedstock in petrochemical plants.
Vapour Recovery
Vapour recovery units are used to limit emissions by preventing the escape of gasoline and other fuel vapours into the atmosphere. Typical vapour recovery engineering designs incorporate absorption, condensation, or adsorption. Vista also has extensive experience with recovery compressors and ejectors to recover low-pressure gas for re-use as fuel.
Compression
Compressor stations facilitate the transportation of natural gas from production sites to end-users. They are strategically located along the pipeline to maintain specific pressures and allow smooth movement of gas to the market. Vista offers fit-for-purpose, turnkey engineering designs for compressor plants including:
Scrubbers
Compressor Skid Modularization
Centrifugal Compressors
Piping and Housing
Backup Generators
Dehydration
Gas dehydration units are one of the most economical ways of removing water from natural gas. Before transporting natural gas to consumers, most of the water must be removed to prevent the formation of ice and/or gas hydrates at low ambient temperatures. Common methods of dehydrating gas include liquid media (absorption typically using glycol) or solid media (adsorption typically using molecular sieves or silica gel).
Gas Sweetening
Gas sweetening is commonly achieved using amine treating plants to remove contaminants such as carbon dioxide (CO2) and hydrogen sulphide (H2S). Vista has extensive experience with other H2S scavenger processes and other technologies for the removal of sulphur in the form of H2S, mercaptans, or SO2.
Refrigeration
Gas refrigeration facilities perform natural gas cooling and liquid recovery. Vista's capabilities include fit-for-purpose engineering designs for advanced refrigeration systems, including the following stabilizing system equipment for optimized plants:
Gas chiller
Low-temperature separator
Refrigeration compressor
Reboiler
Stabilizer column
H2S And Sulphur Scavenging And Degassing
H2S is a colourless and toxic gas that emits a rotten egg odour at low concentration. Extremely corrosive, the gas presents numerous safety and operational issues and its removal from fuels is necessary to optimize the operations of gas processing facilities. Vista's capabilities include both solid and liquid scavenger systems for removing H2S from natural gas streams.
Hydrocarbon Dew Point Control
Hydrocarbon dew point refers to the temperature at which liquid hydrocarbons will drop out of the gas when it is chilled. Dew point control systems are designed to remove heavier hydrocarbon components from gas to lower its dew point, thus making it safer to transport.
The enormous rise in petrochemical feedstock markets is further propelling the worldwide demand for natural gas. The industry requires innovative and effective facility engineering solutions for gas processing to satisfy this growing demand. Natural gas processing involves the separation of various fluids and hydrocarbons from its pure form to make it viable for industrial use and commercial purposes.
"Our team appreciated the multi-tasking from Vista's Project Manager to keep the project efficient.."
My interactions with Vista have struck a nice balance between collegial and professional. I find the staff relaxed and easy to work with.
"Pleased with Vista's flexibility to adapt to our desire to have stronger Owner/ Engineering contractor collaboration and streamlined processes (ex - elimination of "in-house" vs "client" reviews). Happy with information management"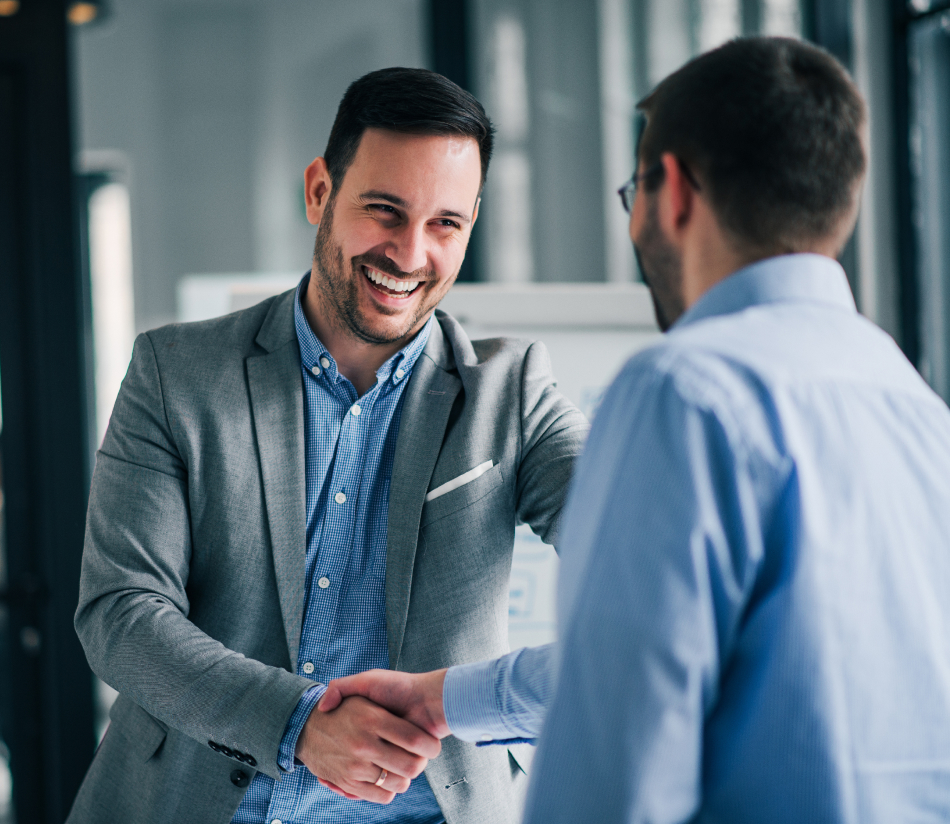 Improve your project success with the help of seasoned experts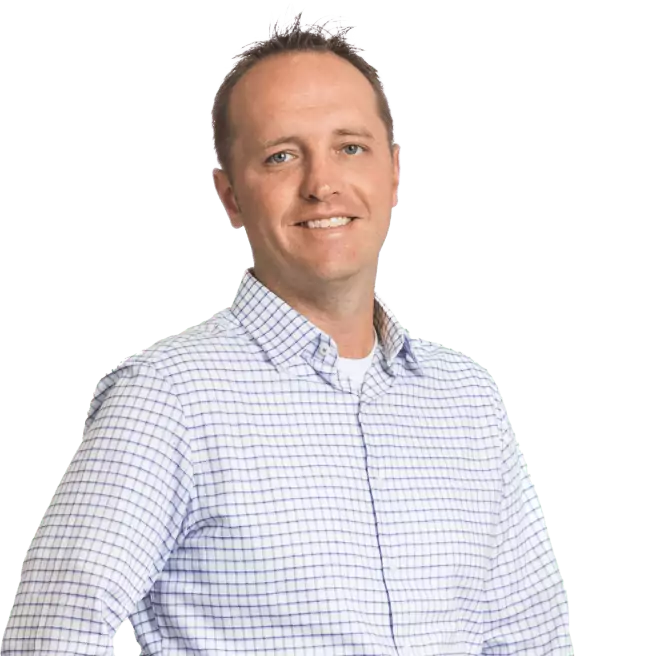 Tyler Elchuk
Business Development Director
All Clients Deserve
A Single Source of Truth