Enhanced Oil Recovery (EOR)
Engineering Consulting Services
Vista has engineered facilities that are on the cutting edge of enhanced oil recovery (EOR) technology. Achievements working on a variety of EOR projects include:
Reduced piping quality and cost through plot plan optimization
Eliminated the need for water treatment unit using EDTA (Versene) as a softening option
Reduced pumping HP requirements by introducing alkaline and surfactant chemicals upstream of the polymer injection pumps
Reduced the necessary temperature for heated water heating, saving operational production expenses
Implemented alternate caustic solutions (sodium hydroxide vs. soda ash)
We offer clients our expert knowledge of EOR techniques:
Alkaline surfactant polymer (ASP)
CO2
Diluent recovery
Miscible, polymer, and water flooding
Polymer blending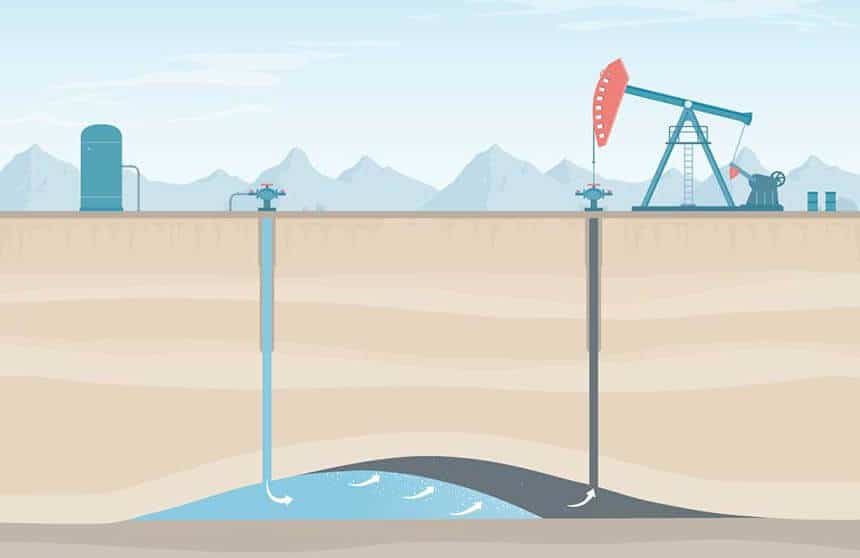 Vista also has extensive experience with utilities, tankage, and well pad & pipeline development. Our project history includes long-term brownfield programs and multi-phase greenfield expansion projects.
Alkaline Surfactant Polymer (ASP) Injection Flood
Vista worked with its client to design an alkaline surfactant polymer (ASP) injection pilot facility for use in the client's Bakken oil production zone in southern Saskatchewan. The project's design specifications called for an injection capacity of up to 800 m3/day of the polymer. Vista conducted the pre-FEED, FEED, and procurement for the project within specified timelines and budgets. The ASP package was comprised of:
two SNF skids and an alkaline silo, used to mix, blend and inject surfactant, alkaline (soda ash), and polymer
a source-water treatment system for hardness removal
tanks for raw water, soft water, surfactant and wastewater
source water pipeline from the source water well to the ASP facility
four individual polymer injection pipelines from the ASP facility to four injection wells
Pipeline & Facilities for Miscible Flood
In order to convert existing facilities and infrastructure associated with the existing waterflood to a miscible flood, the client chose Vista to complete the design of a buried pipeline and ancillary facilities including 39 km of pipe, pipeline risers, new piping headers, and meter stations. Pipe of the required specification and quantity for this project generally takes six months or more to fabricate and coat, depending on mill availability. However, the project timeline required the pipe within two to three months. In addition to time constraints as a result of a fast-approaching end to the winter muskeg construction season, pipe mills were reluctant to produce a small quantity of such specialized pipe. Vista was able to meet all of these challenges and successfully secured all the materials in a timeframe that allowed the project to proceed in accordance with the client's schedule.
Polymer Flood Expansion
Vista conducted the engineering and procurement work for a client who was expanding its polymer injection from the pilot phase to a commercial operation. The project required approximately 900 m3/day of polymer injection to nine injection wells located at 2 separate pad locations. Major equipment for the project included:
polymer hydration skid
water treatment facility
various 2,000-barrel water tanks
MCC expansion
polymer injection skid
A Fiberspar pipeline of approximately 500 metres in length was constructed to bring polymer to a five-pump injection skid at one pad site for 5 injection wells at that location. Water for the hydration process will come from source water wells. The use of produced water from one of the client's batteries required the installation of 2 pumps at the battery location to transport water to the polymer hydration skid via 5,000 metres of new pipeline
Project Experience Overview
Modularization Optimization
Vista has successfully engineered cutting-edge EOR facilities. Our focus on fit-for-purpose engineering designs and a data-centric approach to project execution are of great value in the EOR market, where cost efficiency is of great importance.
Alkaline Surfactant Polymer (ASP) Flooding
Alkaline Surfactant Polymer (ASP) flooding is an EOR method that involves injecting alkaline chemicals, surfactants, and polymers into the reservoir to decrease surface tension and enhance oil flow.
Diluent Recovery
A diluent is typically blended with bitumen extracted in an EOR facility before the bitumen is transported in a pipeline. Once the bitumen is delivered to its final destination (typically a refinery or upgrading facility), the diluent may be extracted from the bitumen and re-used for blending purposes.
Miscible Flooding
Miscible flooding involves injecting miscible gases into a reservoir to extract oil. Gases, like nitrogen and carbon oxides, as well as hydrocarbon gases, such as butane and propane, are typically used in the process. The process reduces the viscosity and density of the oil, thus making it easier for it to flow from the reservoir to the surface.
Polymer Blending and Flooding
Polymer Blending
The Polymer Blending EOR technique mixes dry polymer with water in a reaction tank to create a concentrated polymer solution that is then sent to a dilution tank for ageing, before being sent to the injection well.
Polymer Flooding
Polymer Flooding is an EOR technique that increases water viscosity to reduce the ratio of water to oil, using soluble polymers.  The high viscosity polymer solution is more effective than pure water at sweeping oil from the reservoir to the producing well.  The two polymers typically used for the process are:
Xanthan
Partially hydrolyzed polyacrylamide
Water Flooding
Water flooding is another EOR method which involves injecting water to expand the oil-production rate of reservoirs. Water injection increases reservoir pressure and helps move oil towards the production well.
Enhanced oil recovery (EOR) or tertiary recovery, is the process of extracting oil from an oil field or a reserve that would otherwise be inaccessible using conventional production technology. EOR techniques extract greater volumes from a reserve by altering the oil's physical properties (i.e. viscosity/density).
There are three primary processes of tertiary or EOR extraction:
Thermal recovery
Gas injection
Chemical/Solvent injection
Projected to reach $89.22 billion by 2025, the enhanced oil recovery market is rapidly growing and requires experienced facility engineering designs to improve recovery methods.
"Our team appreciated the multi-tasking from Vista's Project Manager to keep the project efficient.."
My interactions with Vista have struck a nice balance between collegial and professional. I find the staff relaxed and easy to work with.
"Pleased with Vista's flexibility to adapt to our desire to have stronger Owner/ Engineering contractor collaboration and streamlined processes (ex - elimination of "in-house" vs "client" reviews). Happy with information management"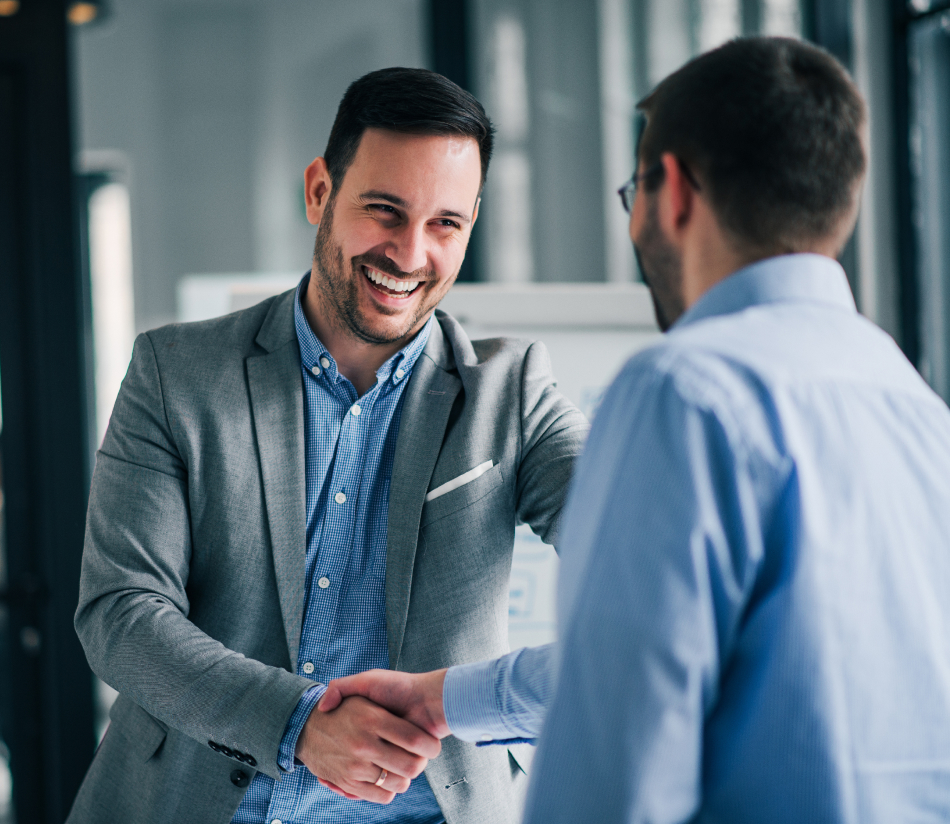 Improve your project success with the help of seasoned experts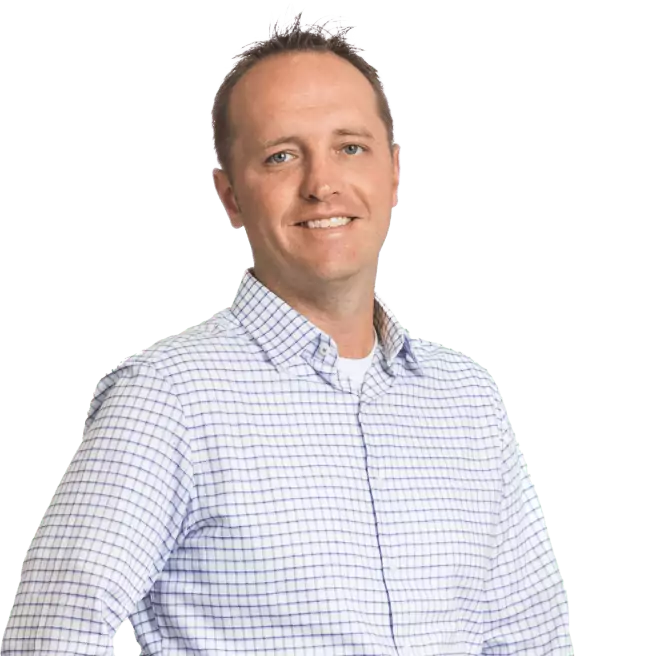 Tyler Elchuk
Business Development Director
All Clients Deserve
A Single Source of Truth