Oil & Gas Midstream Infrastructure
Engineering Consulting Services
Vista has extensive experience providing 
engineering services
for processing facilities, loading/unloading stations, well pads and pipelines, utilities, terminal tankage and lease automatic custody transfer (LACT) projects. Take advantage of our diverse portfolio of midstream project experience, ranging from LACT units to complex process optimizations. The scope of our experience includes pre-front end engineering design (pre-FEED), FEED, detailed engineering (DE), and construction management support.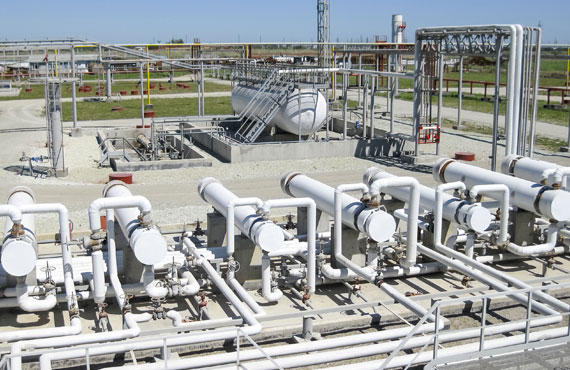 Vista also has extensive experience with utilities, tankage, and well pad & pipeline development. Our project history includes long-term brownfield programs and multi-phase greenfield expansion projects.
Partial Condensate Equipment Analysis
Vista was engaged to evaluate the impact of new process conditions related to the implementation of condensate blending on the performance of a major facility's oil treating equipment. Vista's scope of analysis included evaluating the operation of the vapour recovery unit (VRU).
Included in the project execution was the development of new datasheets for key equipment and units (including free water knock-out drums, treaters and VRU). An investigation was also performed into the adequacy of existing utilities and infrastructure and required tie-ins. Vista also updated process flow diagrams (PFDs) and piping and instrumentation diagrams (P&IDs) for the facility.
Sales Oil Line Viscometer Installation
Vista executed the Detailed Engineering phase of a project to analyze, select and install a dual viscometer in a sales oil line to resolve off-specification product blending problems. The scope of design encompassed the power supply and electrical tie-ins including EHT on process piping, piling design to support skids, as well as associated piping and appurtenances. The plot plan layout and area classifications were also updated.
Vista's design improved the blending ratio accuracy, increased the reliability and operability of equipment, and significantly reduced maintenance requirements. All of these successes contributed to streamlined operations and lower overall facility operating costs.
Trucking Terminal Construction
Vista engineered the mechanical and electrical elements of truck loading and unloading systems at a station capable of accommodating five trucks in simultaneous operation. The scope of the project included five truck bays (with provision for two additional), a control shack, interconnecting pipe racks and piping.
Vista met the client's cost-effectiveness expectations by, where possible, using designs from the existing central processing facility (CPF), such as the pipe rack structure. Also per the existing CPF, Vista followed a modular design concept with use of identical process equipment and systems.
Vista provided full-scale EP capabilities with a project team including project management, project controls, document control, as well as process, mechanical, piping/drafting, civil/structural, electrical and instrumentation disciplines.
Diluent TVP Mitigation
Vista performed the Pre-FEED, FEED and Detailed Engineering phases of a project to resolve process issues related to preparing product to meet pipeline specifications at a major SAGD facility. A change in diluent from naphtha to Southern Light Diluent resulted in true vapour pressure (TVP) problems in the process equipment, which Vista was called in to investigate and mitigate.
The project entailed significant operational, economic and environmental risks. These factors drove stringent schedule, budget, safety and quality targets for the project, all of which were exceeded by Vista. Additionally, the client benefitted significantly by Vista's implementation of value improvement practices (VIPs) in technology selection, process simplification and waste minimization.
Petroleum Bulk Storage Facility Distribution Strategy Study
The objective of the study was to provide recommendations on strategic locations and costs of facilities in order to aid NRCAN in developing a new petroleum bulk storage and distribution strategy.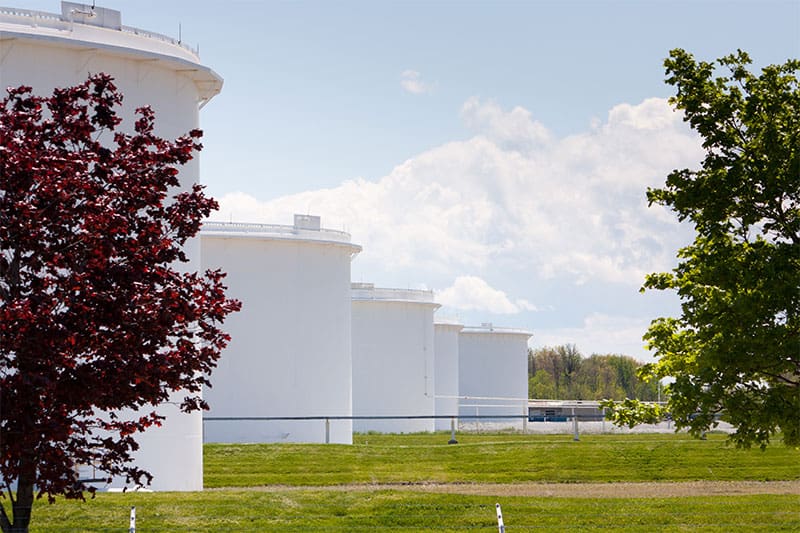 Project Experience Overview
Modularization Optimization
Vista has successfully executed engineering and 
design projects
 for a variety of midstream operators in areas including tankage, pumping, transport lines, measurement, and loading stations. These projects range in size from small equipment installations and replacements to major terminal upgrades. All of Vista's designs focus on safety, constructability, maintainability, and operability. Our midstream infrastructure capabilities include:
Lease Automatic Custody Transfer (LACT) Units
LACT units are responsible for accurately measuring the volume of oil to ensure its transfer from a leased entity to a pipeline. They take factors like temperature and Basic Sediment and Water (BS&W) to gauge both the quantity and quality of the oil.
Tankage, Pumping Equipment, Tie-Ins, and Utilities
Integrated engineering design capabilities include brownfield projects that ensure tankage and pumping equipment, tie-ins, and utilities are seamlessly integrated into existing facilities.
Truck and Rail Loading and Unloading Stations
Transportation is integral to midstream services. Cost-effective loading and unloading facilities can reduce transportation costs and help ensure a viable connection to the market. Vista capabilities include engineering design for both truck and rail loading facilities.
Process Troubleshooting and Optimization
Vista offers end-to-end midstream infrastructure solutions that include process troubleshooting mechanisms and optimization methods for improved facility maintenance. We also focus on employing next-generation processes that have the capacity to consistently and reliably produce high-quality advanced fuel.
Terminal Upgrades and Revamps
Terminal upgrades and revamps are crucial for the optimal maintenance of oil and gas facilities.
Midstream infrastructure plays a crucial role in the oil and gas industry. It encompasses activities including transportation, logistics, storage, gathering, and processing. Midstream activities serve the vital purpose of helping optimize the value of oil and gas production that lie at the forefront of the global energy sector.
"Our team appreciated the multi-tasking from Vista's Project Manager to keep the project efficient.."
My interactions with Vista have struck a nice balance between collegial and professional. I find the staff relaxed and easy to work with.
"Pleased with Vista's flexibility to adapt to our desire to have stronger Owner/ Engineering contractor collaboration and streamlined processes (ex - elimination of "in-house" vs "client" reviews). Happy with information management"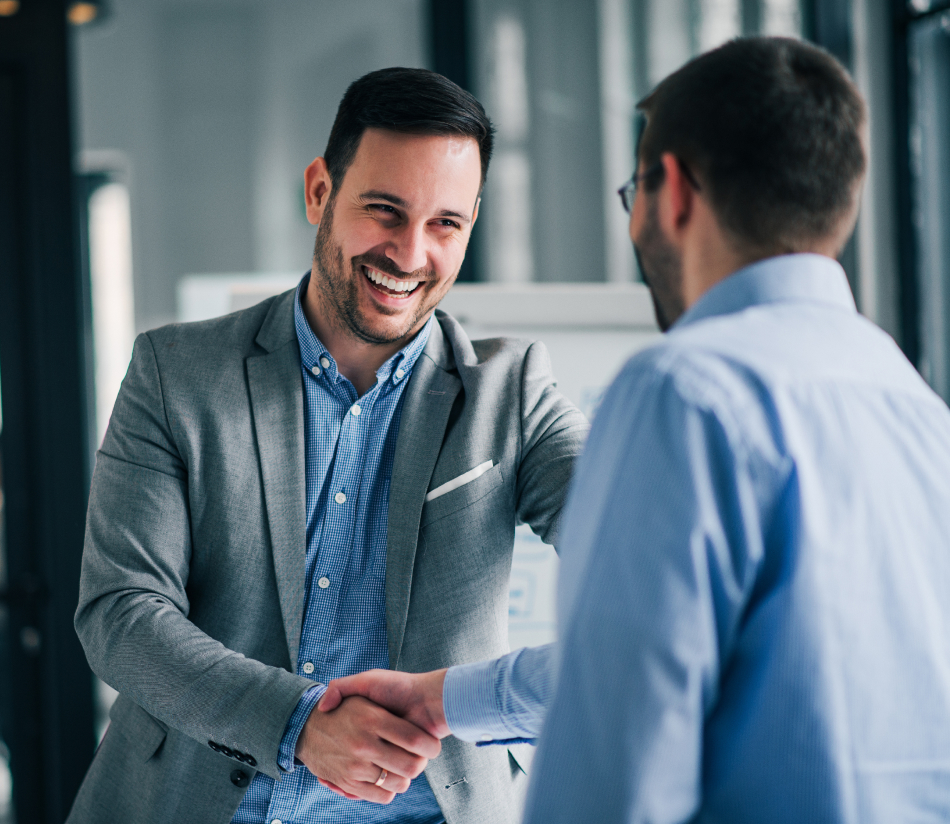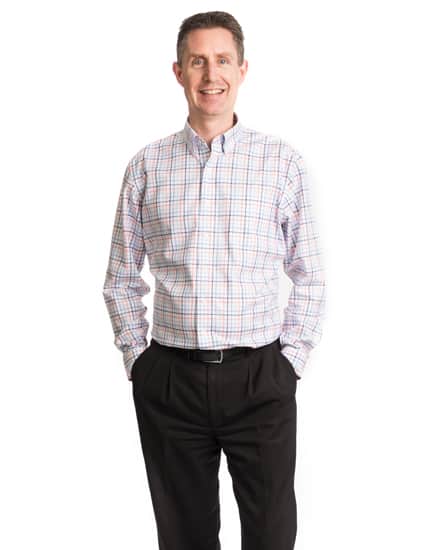 Steve Byers
Program Engineering Director
All Clients Deserve
A Single Source of Truth