Engineering Consulting Services
Vista has engineered processing facilities with 400,000 barrels per day (BPD) of in-situ heavy oil production. The facilities engineered by Vista represent approximately 1/3 of Canada's total steam-assisted gravity drainage (SAGD) production.
From large capital projects such as Foster Creek and Christina Lake to 1,000-BPD pilot projects for a variety of clients, Vista has built a core engineering competency in thermal heavy oil and oilsands facilities.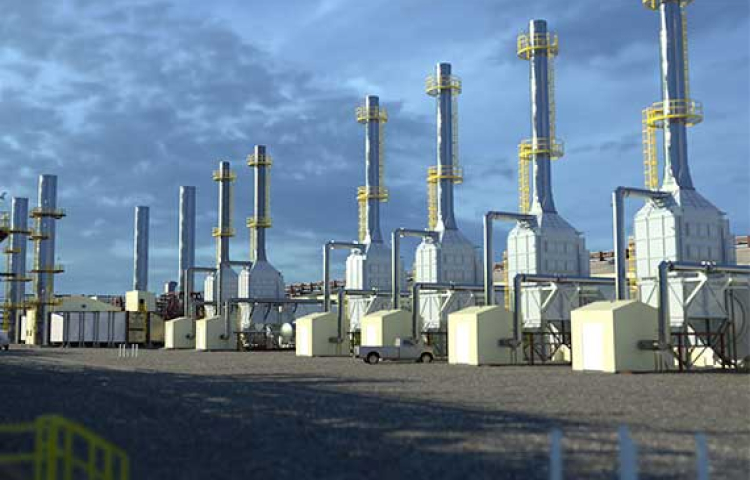 Vista also has extensive experience with utilities, tankage, and well pad & pipeline development. Our project history includes long-term brownfield programs and multi-phase greenfield expansion projects.
Vista has extensive brownfield engineering experience in the in-situ heavy oil market, including long-term programs of small-to-medium-sized sustaining capital projects leading oil and gas producers. Typical projects range from small MOC projects up to $200M debottleneck, turnover, and steam capacity expansions. Our proven program management methodology is streamlined, robust, and scalable, taking the risk and confusion out of program governance.
Vista adds value to brownfield programs by
Providing a governance model that enables predictable and efficient reporting, scheduling, project controls, and KPI measurements without sacrificing fit-for-purpose execution
Integrating project teams into program-level units that share expertise, preserve knowledge, coordinate designs, standardize equipment, optimize sparing and ensure consistency
Minimizing downtime by targeting shutdown windows for multiple construction and change opportunities, avoiding lost production, and reducing cost
Engaging operations and maintenance personnel early in the design stage to ensure best-in-class operability
Focusing on safety, efficiency, reliability, and innovation to solve problems with creative design solutions
Appreciating and mitigating constraints posed by fixed plot plans, regulatory concerns, utility capacities, and technical parameters inherent in operating facilities
Drawing on decades of experience with plant modifications, process optimization, asset integrity management, debottlenecking analyses, and site support
Dedicating an A-team of principals to your projects from our technically adept, experienced, stable, and efficient workforce
Vista has a longstanding history of greenfield, major capital project experience in the in-situ heavy oil sector. Over the years, we have engineered oilsands facilities with a combined nameplate production capacity of approximately 400,000 BPD. The typical total installed costs (TIC) on these projects is between $450M and $1.3B. Our dedicated teams and processes have been able to efficiently deliver the highest quality engineering work. This has led to long-term client partnerships that have spanned decades.
Focus on transparency and collaboration with clients
Focus on optimized modularization and other cost reduction strategies
Partnership model approach with clients leads to integrated project teams that are able to jointly develop best practices
Key learnings and efficiencies applied throughout multiple expansion phases and client relationships
Vista's ability to leverage years of relevant gas plant experience
Data-centric and digital project execution approach leads to long-term efficiencies throughout the life of the asset
Integrated Sustaining Program at a Multiphase SAGD Facility
This program consisted of a dedicated project team that integrated closely with the client to oversee program governance and monitor critical success factors.
What started as a 20-person engineering team grew to a group of approximately 150 dedicated full-time employees within the first 18 months of the program. The role of this group was to perform facilities modifications projects and debottlenecking on a 30,000 BPD SAGD facility, as well as debottlenecking, expansion, and integration with an adjacent 118,000 BPD SAGD facility.
By operating multiple teams under one integrated program group, Vista was able to streamline engineering work and reduce costs.
This program structure enabled Vista to efficiently execute dozens of concurrent facility modifications and debottlenecking projects at the facility. The individual projects had a total installation cost (TIC) range between $0.3M to over $150M.
Example Projects within the Program
Debottleneck (FEED, DE) for a 6,000 BPD expansion
Debottleneck (Pre-FEED, FEED) for a ~15,000 BPD expansion
Integration of the two SAGD processing facilities
Artificial lift conversion to electrical submersible pump (ESP)
Chemical injection control and emulsion measurement
Adding a soda ash unit
Adding shipping pump
Replacing diluent with partial condensate
Adding a BFW/BD heat exchanger
Proposing a fire mitigation plan
Blowdown water hammer
Thermal Pilot Facility
Vista completed detailed engineering design, procurement, and project management of a grassroots pilot SAGD thermal facility.
Scope Included
500 m3/day water treatment and steam generation system
thermal production cooling and treating system
produced/casing gas cooling and handling
water separation, skimming, and disposal pumping system
utilities including flare, instrument air, and fuel gas systems
Non-guyed Stack Replacement
As part of a significant project to upgrade a client's two existing atmospheric treating batteries so as to ensure safe and continued operation of the facility for 15 years, Vista conducted the FEED and detailed engineering for a project to replace and extend a non-guyed Once-Through Steam Generator stack in order to address corrosion issues and to increase plum dispersion.
Vista designed a structural frame for a 42.4-metre (140-foot) stack to avoid the use of guy wires as well as the process to erect the structural steel within a building that had no structural or architectural drawings or plans. The stack was erected in a short time and required only a minimal amount of downtime for the facility.
Vista's work on this replacement of an atmospheric treating train with a capacity of 1,800 m3/day emulsion, 1,500 m3/day dry crude included the following:
Demolition of existing facilities
Additional truck pit dump tank and new charge pump
Wash and settling tanks with process building
Two 3,000 barrel sales oil storage tanks
Modifications to three truck pit dump tanks and three sales oil storage tanks
Sales oil off-loading facility
Tie-ins to existing facilities and utilities
Pressure Treating Train
Vista performed detailed engineering design, procurement, and project management for a pressure treating addition to an atmospheric treating facility.
Truck pump off system to charge tank and treater feed pumps
Pressure treaters designed for 1,625 m3/day emulsion feed rate and 1,300 m3/day sales oil
Inlet emulsion/sales oil exchanger, sales oil cooler, produced water cooler
Desand tank and tie-in to existing recycle tank and associated pumps
Tie-ins to existing sales oil storage and water skimming tankage
Utility systems: glycol cooling system serving process requirements, instrument air, fuel gas and flare
Casing Gas Pressure Reduction, Oil Battery Stress Analysis
Excessive casing gas pressure within a client's heavy oil production field was negatively impacting emulsion production. Vista was engaged to design a pipeline revision to alleviate casing gas backpressure at the wellheads. A portion of the existing above-ground pipeline infrastructure was looped. Approximately 600 metres of above-ground CSA pipeline was installed parallel to the existing line, starting at the drilling pad and terminating at the oil battery. Subsequent stress analysis was conducted.
Casing gas pressure at the wellheads was reduced by approximately 29 percent. Resulting increased emulsion production levels are still being analyzed.
Cyclic Steam Stimulation (CSS) Pilot
Vista was engaged by its client to design a Cyclic Steam Stimulation pilot facility to inject steam and produce emulsion oil from one well at an existing battery. The pilot consists of a Once-Through Steam Generator (OTSG) complete with raw water filtering vessels and brine regenerated water softeners. An onsite steam generator produces 80-percent quality steam for injection into the wellhead.
Vista's services included the engineering and procurement for emulsion handling, produced gas cooling and separation, process drain and pop tanks, water treatment waste and blowdown tanks, low-pressure flare system, propane fuel system, and electrical utilities. Engineering was also performed on the raw water and emulsion tanks supplied.
Soda Ash Package
Vista's client operates a large Steam Assisted Gravity Drainage project where inlet water chemistry to the warm lime softener was going to be changing as a result of using produced water/blowdown from the pilot plant in the short term, and future plans to use saline water as makeup for the water lime softener. Due to the change in salinity in the inlet water, the client's water treatment specialists and coordinators identified the need to install a soda ash storage and delivery facility. Vista's detailed engineering and procurement analysis recommended installing an automated soda ash storage and delivery system that is similar to the existing lime and MagOx packages.
The initial soda ash package (complete with foundation, structural supports, piping, electrical instrumentation and control system tie-ins), was initially purchased and completed by the client, using a template from another facility. The soda ash package vendor provided substandard engineering quality with insufficient and incorrect information on drawings and datasheets. Vista provided technical expertise and guidance to correct and update the vendor information to a level sufficient for construction. Vista then completed a drawing and data consolidation, redrafting the vendor drawings and creating new datasheets.
Vista's attention to detail and expediting of the vendor skid limited the extent of delay and rework. With Vista's experience in water treatment, the tie-in locations for feed water and soda ash slurry were optimized to enhance the effectiveness of the chemical addition.
CSS Pilot Project (OTSG, Water Treatment & Storage)
Vista's client constructed a Cyclic Steam Stimulation pilot project at an existing licensed cold production heavy oil field in northwest Alberta. The pilot facility is designed to produce a maximum 207 m3/day (1,300 barrels per day) of emulsion. The pilot facility will allow for temporary steam injection that will help evaluate the future enhanced oil recovery (EOR) potential in the client's leases in the area.
Vista provided the Pre-FEED, FEED, detailed engineering and procurement services for the project, which included a 25 million BTU/hour Once-Through Steam Generator, water treatment, storage tanks, and tank treatment facilities. Vista's previous experience and proven designs were used as templates to expedite the engineering for this client's first heavy oil facility design.
Water Booster Pump Expansion
Upgrades and expansions to a client's existing heavy oil lease area that included both Steam Assisted Gravity Drainage and Cyclic Steam Stimulation facilities meant that the client's current pumps would be inadequate to supply the required volumes of raw water for production.
Vista designed a new logic control system to improve overall operability between the main pumping station and smaller submersible pumps at various locations. Additionally, the water system's single main booster pump was replaced with a series of upgraded pumps with the capacity to handle significantly higher discharge pressures and provide redundancy for improved reliability of the system.
This new system will adequately meet the requirements of the current production fields as well as for additional production from future facilities.
SAGD Thermal Pilot
Vista carried out the comprehensive FEED, detailed design, procurement, and project management for a Steam Assisted Gravity Drainage (SAGD) pilot project near Lloydminster, Saskatchewan. The project's prime purpose is to determine if SAGD was a viable technique for production within a particular heavy oil reservoir at that location.
As the pilot facility is being installed to confirm a method for designing a commercial-sized facility, the facility was designed to minimize capital expenditures at an increased operating cost. The anticipated life of the facility is 6 months to 2 years. A fit-for-purpose approach was adopted for this project to minimize capital expenditures in line with the limited operating life and the objective of the pilot plant, including the use of pre-existing equipment. As a result, many of the usual design criteria applicable to other SAGD projects did not apply to this project. Vista's past experience with heavy oil projects was critical in being able to meet the client's needs.
Vertical Steam Drive (VSD)
Vista is working with its client to develop a vertical steam drive pilot project near Peace River, Alberta. Started in late 2011, the project was completed by the end of 2013. The project is designed to produce approximately 4,800 barrels per day of emulsion and will be used to evaluate the potential for further heavy oil production at the client's other locations in the area.
Because of its extensive heavy-oil expertise, Vista was sought out by its client to conduct the pre-FEED, FEED, detailed engineering, and procurement for the pads and pipelines for the project, including major components such as a 100-MMBtu/hr OTSG, water treatment, storage tanks, and a tank-treatment facility.
Glycol Heater Addition
A Steam Assisted Gravity Drainage project north of Fort McMurray, Alberta, required additional heating capacity for a multi-phase expansion of water treatment plants. In Vista's FEED design process, it was determined that winter start-up conditions would require additional heating capacity beyond what was available with the currently installed 17.6 GJ /hour glycol heaters.
It was determined that the facility required 50 GJ/hour for the expansion. Two 33 GJ/hour heaters were installed to provide sufficient heat for building heating, heat tracing, tank/vessel heating, and fuel gas heating. The need for construction to coincide with winter start-up required the project to be fast-tracked, with detailed engineering completed and equipment sourced much sooner than would normally be expected. Vista was able to meet and exceed the client's requirements and is currently favored for future projects of a similar nature.
Brownfield Steam Debottleneck Evaluation
A client's SAGD project was not achieving nameplate oil production due to a lack of steam capacity. Vista was asked to evaluate the implementation of the required changes to allow additional steam to be injected into the current reservoir in order to achieve planned oil production.
Working within an operational project and other brownfield scenarios can pose challenges in the engineering and evaluation processes as available drawings and plans are often not up-to-date. Vista was able to provide a comprehensive evaluation and cost estimate to remediate the steam capacity issue in a relatively short period of time and under budget. Vista's proposal included adapting a new design into an existing plant whereby the post debottleneck operation will have a new capacity to recycle wastewater, thereby lessening the environmental impact of the project.
Project Experience Overview
Modularization Optimization
Cyclical Steam Stimulation (CSS)
Cyclical Steam Stimulation (CSS) is another thermal in-situ recovery method that uses steam injection to extract bitumen. The cycle contains three stages:
Injection of steam into the reservoir
Soaking period to allow thinning of oil
Extraction, using force or by the natural flow
A single vertical well is utilized for the purpose of extracting oil.
Steam-assisted Gravity Drainage (SAGD)
A thermal in-situ recovery technique, SAGD involves the process of injecting steam into the reservoir to bring bitumen to the surface. This is done through a pair of horizontal wells drilled into the reservoir, placed one above the other. These are known as the injection well and the production well.
Vertical Steam Drive (VSD)
The Vertical Steam Drive (VSD) method involves injecting steam into a gas stratum lying adjacent to an oil stratum. This builds an upright bank of liquid from the steam condensate across the gas stratum and forces the steam vertically against the oil, which causes the oil to flow into the production well. The steam cannot escape and the oil is easily processed. The steam keeps moving the liquid bank towards the production wells so that more and more oil can be moved towards them.
Toe-to-heel Air Injection (THAI)
THAI is an in-situ combustion recovery method for extracting heavy oil. It uses a combination of a vertical air-injection well and a horizontal production well to extract oil from a reservoir.
Additional Heavy Oil Engineering Capabilities
Additionally, Vista's heavy oil engineering capabilities include:
Research of client-specific technologies (examples include enhanced steam generation, CO2 capture, and oxyfuel combustion)
Primary oil treating
Diluent recovery/blending
Sludge treating
Steam generation
Produced/wastewater treatment
Satellite and gathering systems
The term heavy oil is used for a type of crude oil that is dense and viscous in nature. Unlike conventional oil, heavy oil does not flow easily and typically requires mining or thermal in-situ extraction techniques. Heavy oil and bitumen represent most of Canada's known oil resources and it requires advanced extraction methods, such as the technologies deployed in thermal in-situ processing facilities.
"Our team appreciated the multi-tasking from Vista's Project Manager to keep the project efficient.."
I'm pleased with Vista's flexibility to adapt to our desire to have stronger owner/engineering contractor collaboration and streamlined processes...also happy with their information management.
"Pleased with Vista's flexibility to adapt to our desire to have stronger Owner/ Engineering contractor collaboration and streamlined processes (e.g. - elimination of "in-house" vs "client" reviews). Happy with information management"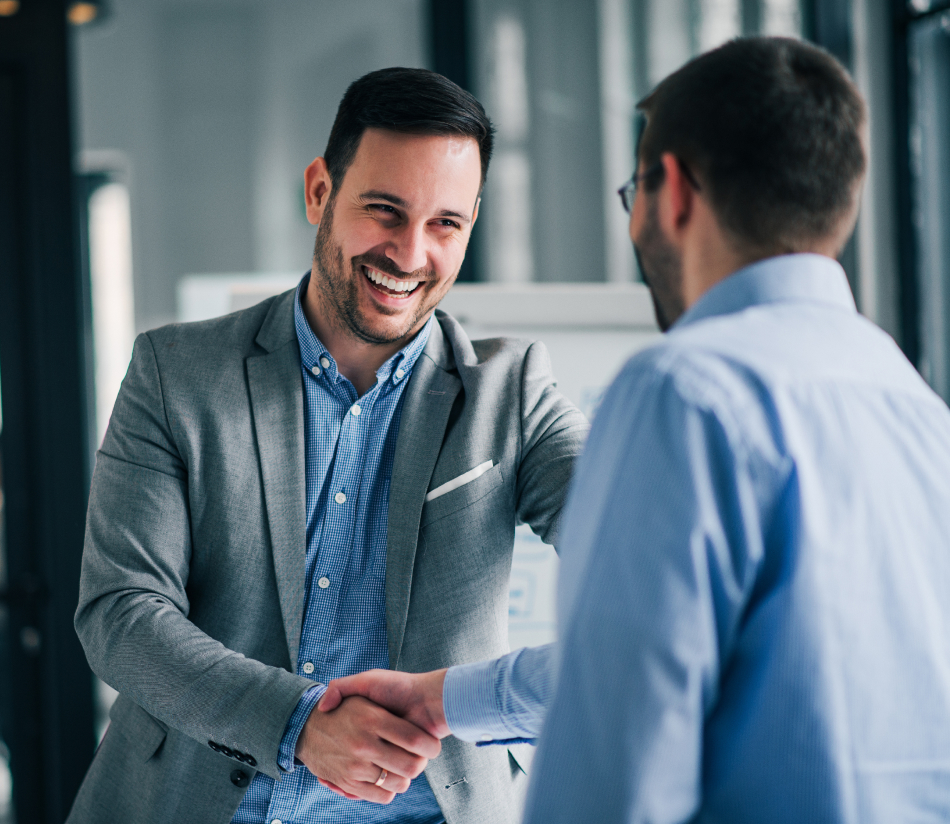 Improve your project success with the help of seasoned experts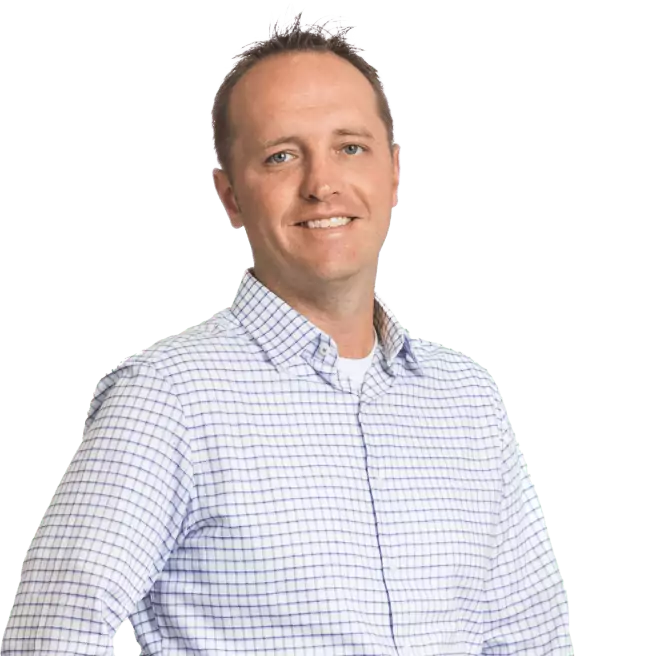 Tyler Elchuk
Business Development Director
All Clients Deserve
A Single Source of Truth