Engineering Consulting Services
Vista has provided
engineering services
for several cogeneration projects integrated into oilsands processing facilities. This experience includes two GT-OTSG (gas turbine – once-through steam generator) installations, which feature great flexibility in maintaining steady steam production regardless of the gas turbine loading. Most cogeneration facilities feature the GT-HRSG (gas turbine – heat recovery steam generator) arrangement, which does not offer the same flexibility of a GT-OTSG arrangement. Vista has experience implementing design strategies for both arrangements.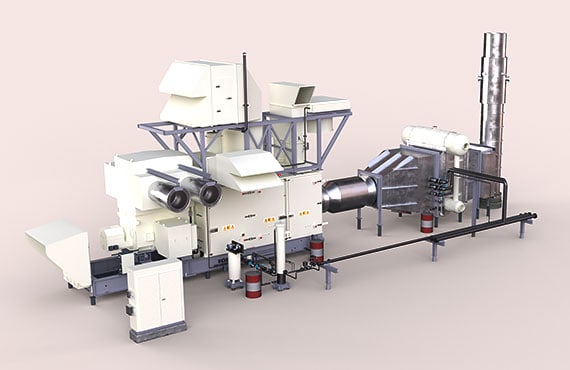 Vista also has extensive experience with utilities, tankage, and well pad & pipeline development. Our project history includes long-term brownfield programs and multi-phase greenfield expansion projects.
The GT-OTSG arrangement provides the greatest flexibility in maintaining steady steam production, regardless of the gas turbine loading.
The key element in this design strategy is the burner and its ability to fire the OTSG on:
fuel gas
turbine exhaust/fuel gas
a mixture of the two
In cases of lower power demand, an OTSG can maintain high steam production by firing fuel gas to supplement the gas turbine exhaust-fuel gas mix.
With this design strategy, the gas turbine may be shut down and the steam output maintained by firing the OTSG only on fuel gas. 
Heat recovery steam generators (HRSGs) normally operate on the hot exhaust gas off the gas turbine power generators.
HRSGs can be fitted with supplemental gas firing capability, as known as duct firing. This enables steam generation to continue at higher rates if the gas turbine is slowed down.
However, there is a limit to the amount of duct firing that can be accommodated. And it is not possible to maintain maximum steam output solely on duct firing.
In a facility with many stand-alone steam generators, the need for maximum flexibility in cogeneration steam output is not as critical. This is because the other steam generators can provide additional steam if the GT-HRSG is not able to operate at design rates.
Cogeneration (GTG-HRSG) for Greenfield SAGD
Vista performed the front-end engineering design (FEED) and detailed engineering (DE) for a cogeneration facility. The facility featured gas turbine generators (GTGs) followed by heat recovery steam generators (HRSGs) designed for site power production, as well as the steam generation required to stimulate a thermal reservoir.
Scope Included:
Two 50 MW General Electric LM6000PH gas turbines driving 13.8kV two-pole brushless generators
Waste heat from the turbine exhaust was used to produce up to 356,000 kg/hr of 10,000 kPag steam in two HRSGs
Brownfield Cogeneration Addition (GTG-OTSG)
Vista performed the front-end engineering design (FEED) and detailed engineering for the addition of a gas turbine to a once-through steam generator (OTSG) at a large-scale SAGD processing facility.
The engineering design allowed for a Solar Taurus 70 gas turbine to be mated to an OTSG producing up to 167,600 kg/hr of 9,600 kPag steam.
Cogeneration Estimate (GT-OTSG)
Class-5 cost estimate for a cogeneration facility including two Solar Mars 100 gas turbines, each followed by a hybrid once-through steam generator (H-OTSG) capable of firing on:
fuel gas
gas turbine exhaust gas
a mixture of both
The design would provide a stable steam generation under a fluctuating gas turbine load.
This was for a cogeneration utility plant located within an in-situ heavy oil facility. Deliverables included a Class 5 estimate for complete engineering and construction.
Greenfield Cogeneration (GTG-OTSG)
Vista performed the front-end engineering design (FEED) of a cogeneration facility featuring gas turbines (GTs) followed by hybrid once-through-steam-generators (H-OTSG) designed for site power production, as well as the steam generation required to stimulate a thermal reservoir.
Scope Included:
Three x 11.3 MW Solar Mars 100 turbines or two x 15 MW Solar Titan 130 turbines and OTSGs
Each turbine exhausts into an OTSG burner to provide 320 MMBTU/hr of heat and generates 149,000 kg/hr of steam at 9,900 kPag
Project Experience Overview
Vista has a decades-long history of engineering some of the most successful facilities in the Canadian energy sector. We understand the advantages and disadvantages of cogeneration and have extensive experience designing specialized processes to maximize a facility's thermal and electrical commodity use, through combined heat and power systems.
Vista focuses on helping clients analyze their power needs and engineering fit-for-purpose design solutions. Additionally, Vista has relationships with a variety of power producers that can provide financing, ownership, and operation, depending on the end client's preference.
Common technologies used in both bottoming cycle or topping cycle combined heat and power systems include:
Gas Turbines
Gas turbines are like internal combustion engines that burn fuel (natural gas or liquid fuels) to generate electricity. The heat generated from the turbine exhaust can be used to generate high-pressure steam, which is useful in industrial processing facilities.
Steam Turbines
Steam turbines generate power from steam produced in boilers. This power runs generators that produce electricity. They can operate using a large variety of fuels, including natural gas, coal, and biofuels (i.e. wood pellets or another biomass).
Microturbines
Microturbines are small and compact gas turbines. They work as internal combustion engines to produce both heat and electricity on a comparatively smaller scale. Microturbines also utilize different fuels, such as natural gas and liquid fuels (kerosene, gasoline, etc.).
Combined heat and power (CHP), or cogeneration, is the production of electricity and thermal energy from a single fuel or energy source. It pertains to a host of systems that allow for the heat that is otherwise lost or wasted in conventional power generation processes to be recovered and employed as useful energy.

Unlike traditional power generation systems, combined heat and power applications are usually located within facilities, near the consumption point. Cogeneration can help processing facilities operate at higher efficiency rates and reduce losses incurred from generating heat and power separately.

Combined heat and power systems have successful applications across different sectors, including:
Industrial: pulp and paper mills, wood pellet production, packaging, agrochemicals, textiles, oil and gas production, refineries, wastewater treatment plants, food processing sites
Institutional: hospitals, schools and colleges, military bases, prisons
Residential: apartments, condominiums, planned communities, co-ops
Commercial: health clubs, hotels, nursing homes, office buildings
"Our team appreciated the multi-tasking from Vista's Project Manager to keep the project efficient.."
I'm pleased with Vista's flexibility to adapt to our desire to have stronger owner/engineering contractor collaboration and streamlined processes...also happy with their information management.
"Pleased with Vista's flexibility to adapt to our desire to have stronger Owner/ Engineering contractor collaboration and streamlined processes (e.g. - elimination of "in-house" vs "client" reviews). Happy with information management"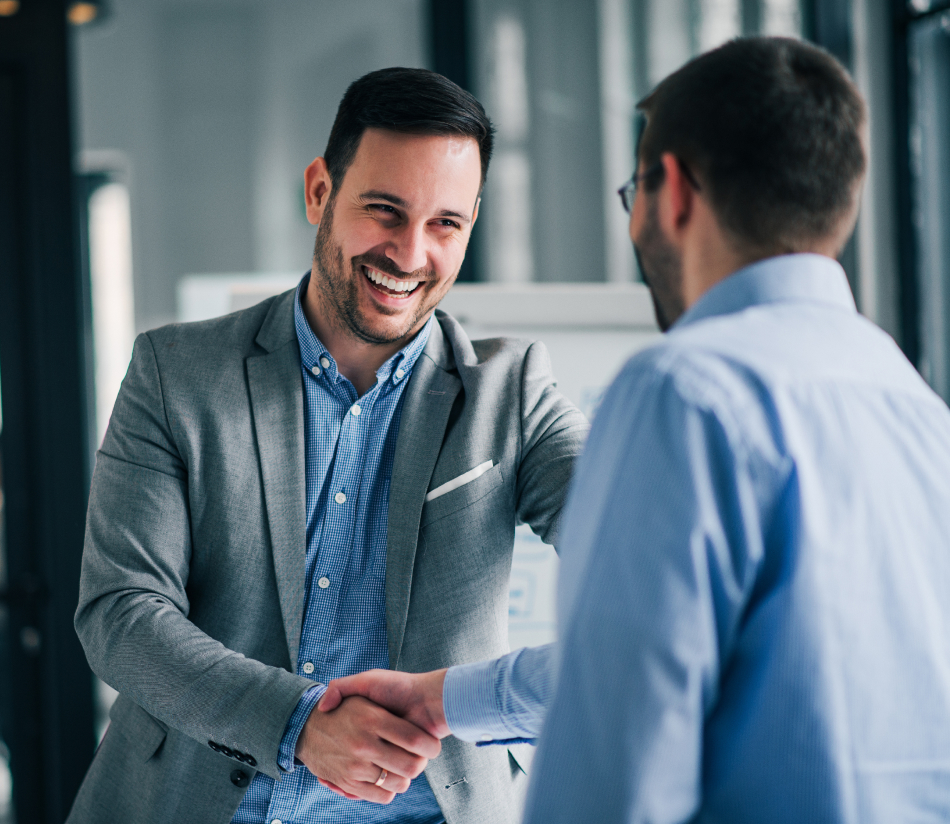 Improve your project success with the help of seasoned experts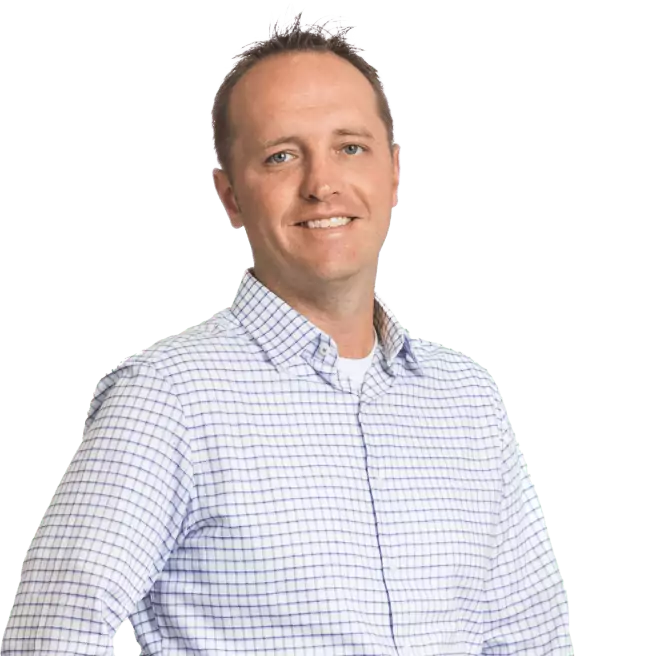 Tyler Elchuk
Business Development Director
All Clients Deserve
A Single Source of Truth