You might be tired of reading about
digital transformation in oil and gas
. For years now, the energy sector has heard about the many benefits to cost, schedule, and quality that
digital transformation
can bring to enterprises. This sector, however, isn't really known for its ability to pivot on dimes. On Deloitte's 2019
Digital Maturity Index
, the oil and gas industry
scored an average of 1.3
– lowest on the spectrum compared to all other sectors. Clearly, the oil and gas industry is leaving plenty of benefits on the table. The
Deloitte Insights graph
below suggests that greater organizational digital maturity leads to:
an increased ability to pivot digital operations when needed
more comprehensive digital transformation programs
improved ROI from digital transformation efforts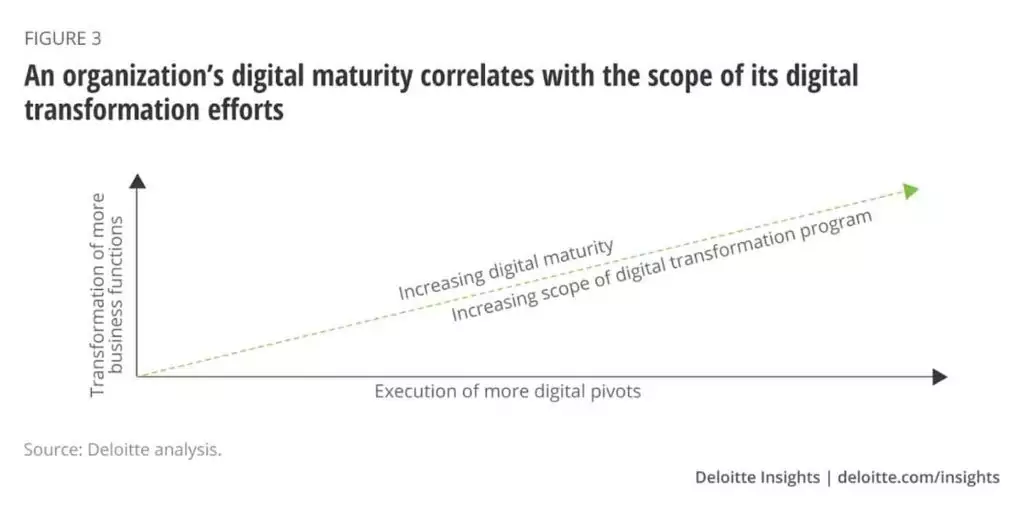 Increasing Digital Technology Investments
A
recent survey
conducted by EY found the urgency of digital technology investments is increasing. This could include everything from machine learning and AI to
cloud computing
Cloud computing is a method of delivering IT services where resources and data are retrieved from the Internet using web-based applications …
and digital twins. The pandemic is forcing energy companies to adapt their business models and the wave of digital transformation likely hasn't even crested yet. "The COVID-19 pandemic has accelerated the timeline for some digital technology adoption from five years to three months," said Andy Brogan, EY Global Oil & Gas Leader.
The situation has gone from thinking about investing more in digital transformation to potentially not surviving if you don't.
The cost savings digital can deliver is critical for survival in today's low-price environment, as oil and gas companies look to gain greater operational efficiencies and drive productivity across the value chain. However, to capture the full value of these investments, oil and gas companies need the skills to harness and use the technology to its maximum potential.
And that's the #1 key to successful digital transformation in oil and gas: having the skills to harness technology's full potential. In other words, companies need their people to buy-in and embrace the new way of doing things. Organizations need to develop the required skill sets. That's easier said than done, of course. Human beings are creatures of habit, especially in larger organizations where daily routines often involve many coworkers. Changing how a group operates takes a coordinated effort. And having a system implementation partner to assist with your strategy and processes can go a long way in making your digital transformation a success.
Hands-on System Integration Experience
Some things are best learned through experience. It's the process of trial and error that teaches the tricks of a trade. Vista Projects is a longstanding integrated
engineering consulting
 firm. For over 35 years, we've specialized in facility engineering design for the upstream oil and gas sector. In the last few years, we've developed a dedicated system integration consulting service and recently became a channel partner with AVEVA. Our system integration knowledge has grown through experience since our own digital transformation began in the early 2010s. As a traditional engineering firm, we recognized an opportunity to:
focus more time on high-value tasks
improve operational efficiency
help clients lower costs
By 2015, we implemented one of the most comprehensive
digital engineering environments
in the energy sector. The results were transformative and there was no going back to the old way of executing engineering projects.

The advantage to clients now is that Vista offers a unique mix of
engineering services
and
system integration
consulting. It's based on nearly a decade's worth of firsthand experience with our own digital transformation journey.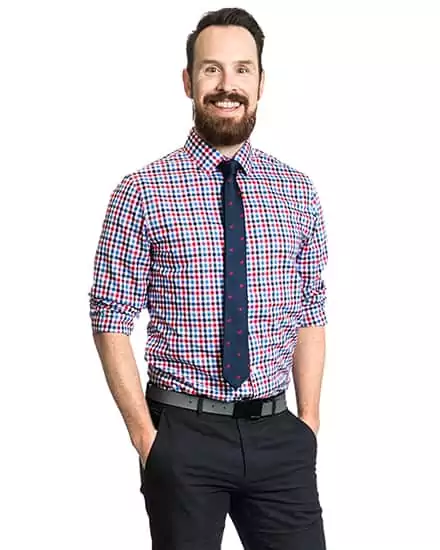 It hasn't been all roses and unicorns. We've experienced the organizational growing pains firsthand and iteratively optimized workflows to smooth the implementation. When you know what works and what doesn't, you can make digital transformation in oil and gas operations seamless for all of the stakeholders within your organization. "We've had clients come to us where they hired a technology consulting firm to implement the digital engineering environment and technical data portal. But their team wasn't embracing the system," says Scott Mussbacher, Vista's System Integration Lead. "The workflows and rollout processes are critical to gaining user adoption and maximizing the technology investments. And so that's one of the things we take pride in. We don't just hand over a tool set for them to use. Instead, we work with them to develop workflows that work within their organization and with the new tools that we've set up for them."
You Need to Switch Your Mind
In speaking about her own experience changing to a
digital workflow
The digital workflow involves the use of digital tools instead of paper-based manual systems to perform the tasks that comprise a business w…
, Engineering Manager
Jennifer Gray
,
a long-time Vista employee, says having the right mindset can go a long way. "At first, like any kind of change, it's a little bit of an adjustment. But I got into it really quickly because it was so efficient. "I went through school printing out reports, check-printing the hard copy with a red pen, and now you check-print on the screen. You just need to shift your mind, but you plan to shift your mind and are determined to do it. Now I couldn't possibly go back to printing it out with a rough copy and hand marking it with a pen." People often focus on the switch from paper to the screen. Printed documents are entrenched in the world of professional engineering, and removing paper from your daily routine is a tangible difference your staff will notice.
Cost Savings
But while there is a positive environmental impact to using less paper, the printing-related cost savings are negligible compared to the broader benefits of going digital. The real savings are realized from:
When all project stakeholders have on-demand access to authoritative data, it leads to:
enhanced transparency
increased collaboration
better decision making
This all adds up to a higher quality engineering product, less rework, and millions of dollars in cost savings. Achieving this level of success requires a collaborative effort from all stakeholders.
True Collaboration Requires Trust
A project execution workflow centered around
on-demand access to verifiable data
means exposing colleagues and clients to deliverables that are still in development. This is typically a difficult aspect of digital transformation for people to embrace. As Vista CEO
Bashar Hussien
puts it: "We tell clients they will see our dirty laundry. So don't be surprised. The idea is to make them feel that there is nothing we are hiding." Gone are the
days of passing deliverables over the fence
to the client or another discipline for review. Everyone collaborates in real time now.
I think they like it. One of the things, like with anybody, is there's always those trust issues. But if you're working in a partnership, you should be trusting. People were worried what if it's not our best foot forward? Well, this challenges you to put your best foot forward, because you know that clients can look at everything all the time. And from the client's perspective, they like that they're not just seeing a document for the first time when it's finished. If there's something that they want to change midway through, they can express it at that time rather than wait until it's completely done.
Build Trust by Showing Value
It's an odd feeling for people at first. The trick is getting your staff to see the value in this level of collaboration. Once they see the value, there's no going back. "Now when we do squad checks and we can
all do it at the same time
, online," explains Gray about the new engineering workflow. "I can see what Bob's doing down the hallway or what piping is marking up. It's fantastic. "There's been several occasions where somebody commented on something and right away you kind of have a little bit of a conversation. Usually you pick up the phone and you discuss the issue right then, and you can get it sorted out. That's very useful. You solve it right then and it saves a lot of time instead of that back and forth."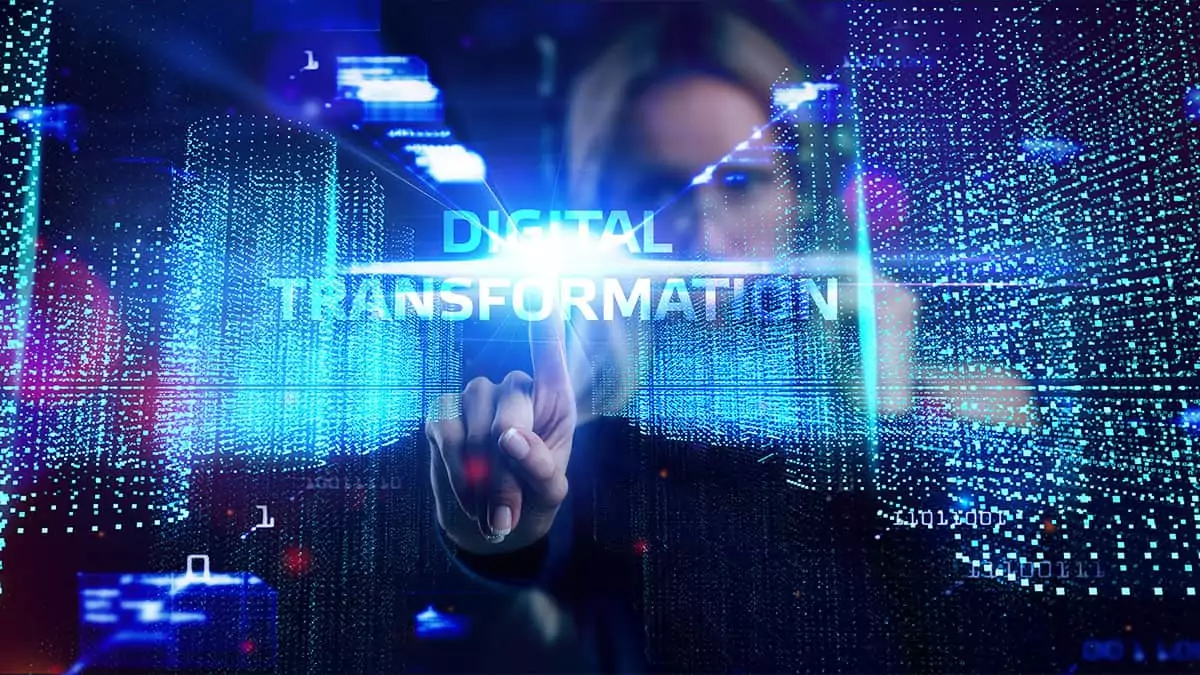 On-Demand Access
Chad Radke
,
Vista's Project Management Director, also sees advantages from his PM perspective. "The biggest way that my individual work processes have changed is that I am now able to get the information I need when I am ready to look at it. I'm no longer relying on reporting cycles and for someone else to generate the data for me. I can go into our system and look up the information I need, and it's available, accurate, real-time and up-to-date." Show the value and people will buy-in, even if it requires change. The same principle applies to all project stakeholders. "Just the other month," remembers Radke, "I was walking a client through our reporting portal, and they were amazed to see that we have access to our cost information on the hour in real-time for our employees. "I could report to him where we were at and our forecast to complete for his project by resource. It's just not something that our clients have seen other engineering firms be able to provide."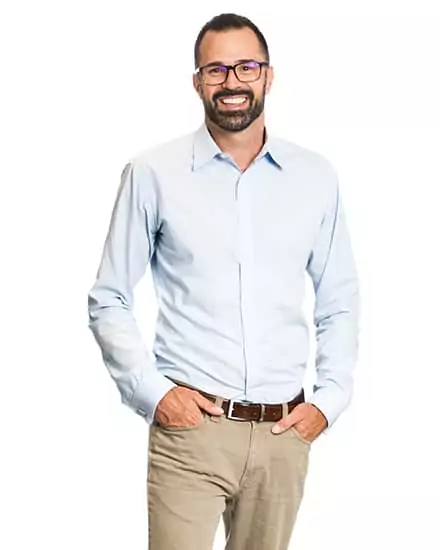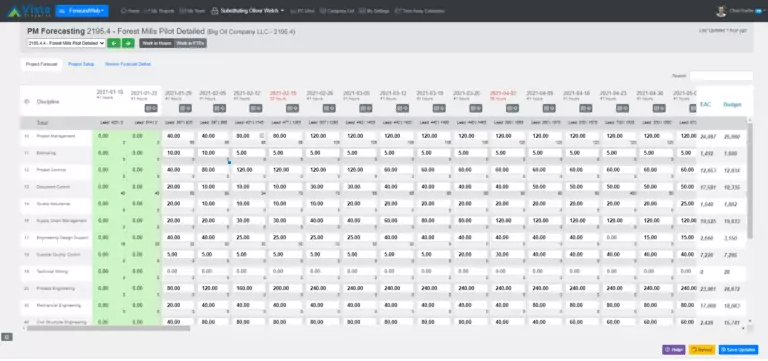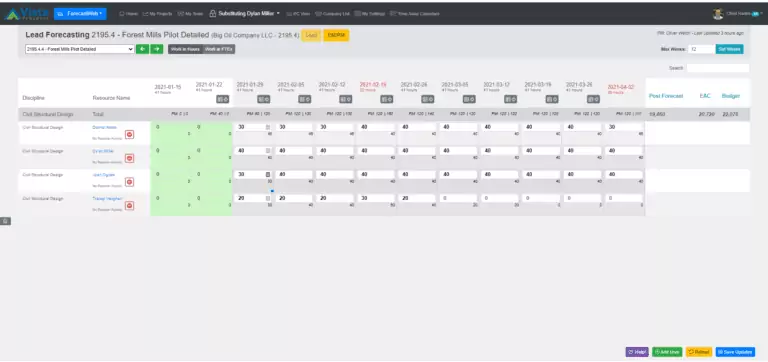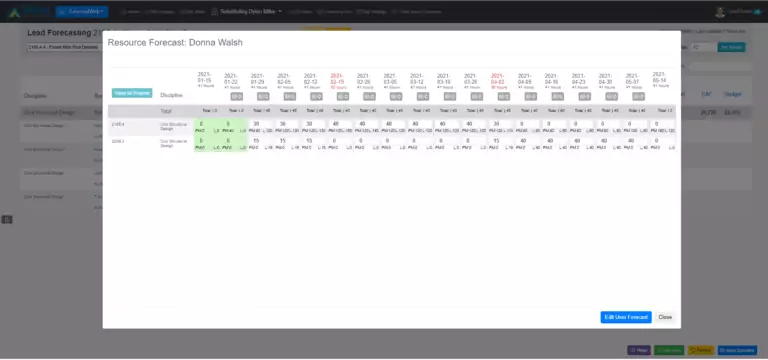 Previous Next
Simplify Your Digital Transformation
Digital transformation in oil and gas is still in the early stages. From digitizing brownfield assets to helping new technologies get to market faster, this is the time to be investing in the efficiencies of digital execution. But it is also a time when most companies can't afford to implement a system that doesn't get used to its full potential. At Vista, we have years of first-hand system integration experience and continue to advance our own project execution. If you would like a cold eyes review of your implementation or help maximizing the return on your digital transformation investments,
contact Vista Projects today to schedule a consultation
.
FAQ – Digital Transformation in Oil & Gas
What is digital transformation in oil & gas?
Digital transformation in oil & gas is the embracing of technology to reshape how oil and gas companies operate their assets. The digitally-enabled and data-centric approach leads to improved productivity, higher efficiency, and increased cost savings.
What are the 4 main areas of digital transformation?
Business Process – this is the transformation of business processes, services, and models a company uses by introducing technology that can leverage the skills, successes, and opportunities of its team.
Business Model – business model involves incorporating technology because it will drive revenue and improve the customer experience, rather than just implementing technology for technology's sake.
Domain – domain transformations involve a business being able to slide into another area successfully.
Cultural/ Organizational – organizational transformation involves getting everybody to a common agreement and acceptance of big changes.
How does digital technology improve management in the oil and gas industry?
Digital transformation helps oil and gas management by increasing their ability to pivot digital operations when needed. It also improves operational ROI by derisking the decision-making process. Comprehensive digital transformation programs make it easier for leaders to base their decisions on accurate and variable information.
What are the 3 approaches of digital transformation?
Proof of Digital Success – this approach exercises a skeptical eye towards digital efforts. This helps organizations that focus on empirical results and are risk-averse in nature.
Full Digital Strategy Development – this approach concentrates on getting the strategy right and as complete as possible beforehand. It focuses on cultural change and implementation in a rapid and agile fashion.
Gradual Increment Delivery to Digital Dexterity – this approach involves small rewards for every potential changing digital destination.
What is a digital oilfield?
Digital oilfield is a concept that combines business process management with digital technologies. It automates workflows for maximizing productivity. Digital oilfield also reduces costs and minimizes the overall risks associated with oil and gas operations.