We've written about how the project execution plan (PEP) has evolved with the advancement of new digital tools.
In this article, we're going to review a fabrication strategy that has proven to be an effective way to shorten project schedules. We'll explain how we used to do it and how a digital project executionDigital project execution (DPE) is a project management methodology that uses a data-centric approach to reduce project total-install-cost a… model has enabled us to make it even more effective.
Cost & Schedule Are Always Factors
The energy sector operates in a cost-competitive environment. With global commodity prices in constant flux, project cost and schedule are critical factors that can make or break investment decisions.
Asset owners will often challenge supply chain vendors to find new ways to reduce costs and shorten schedules. This is particularly true of engineering firms, where important design decisions drive the procurement process and construction execution.
For project teams, balancing quality, schedule, and cost can become an ongoing challenge.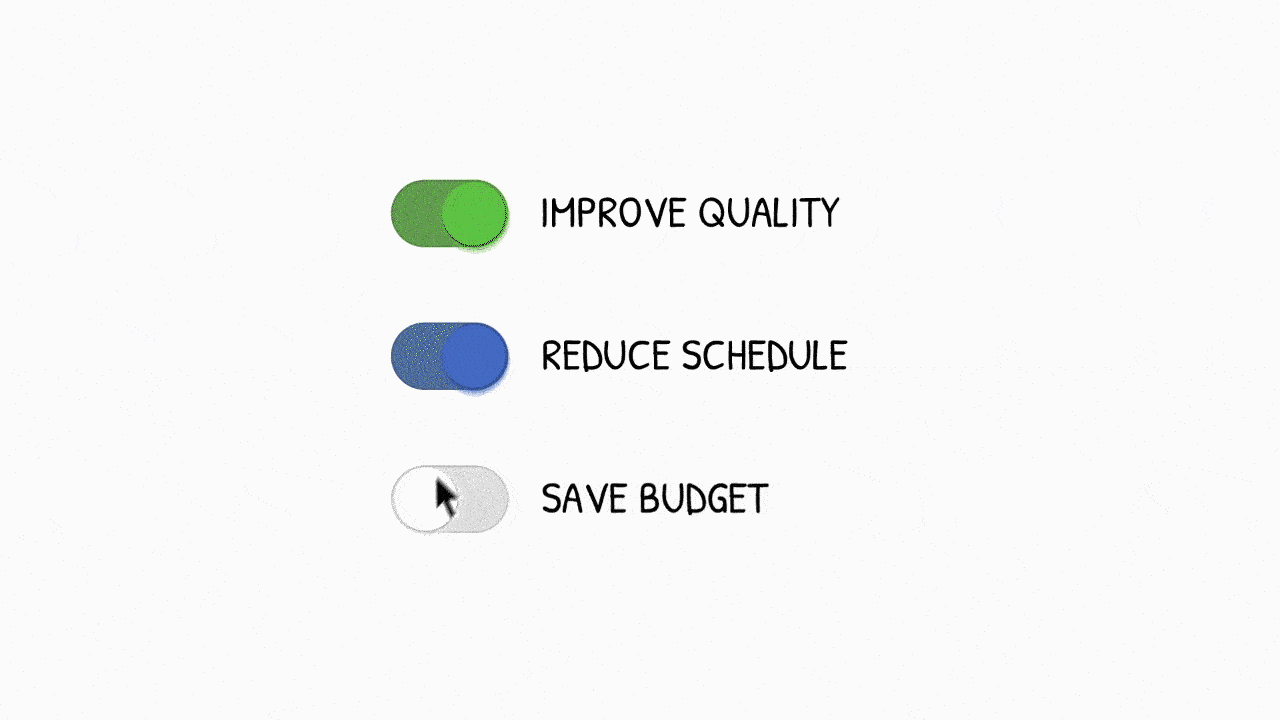 At Vista, we're always looking for new ways to help our clients drive towards the lowest total installation costThe total installed cost refers to the final cost of designing, fabricating and building a capital project or industrial asset. Various phas… (TIC) for a project. Engaging fabricators early in the engineering design process is one approach we've used for many years to significantly shorten construction schedules.
It applies to the engineering and procurement of long-lead items such as:
standardization of integration points and connection details
design fabrication requirements
piping and equipment modules
pipe spooling
Here's how it works.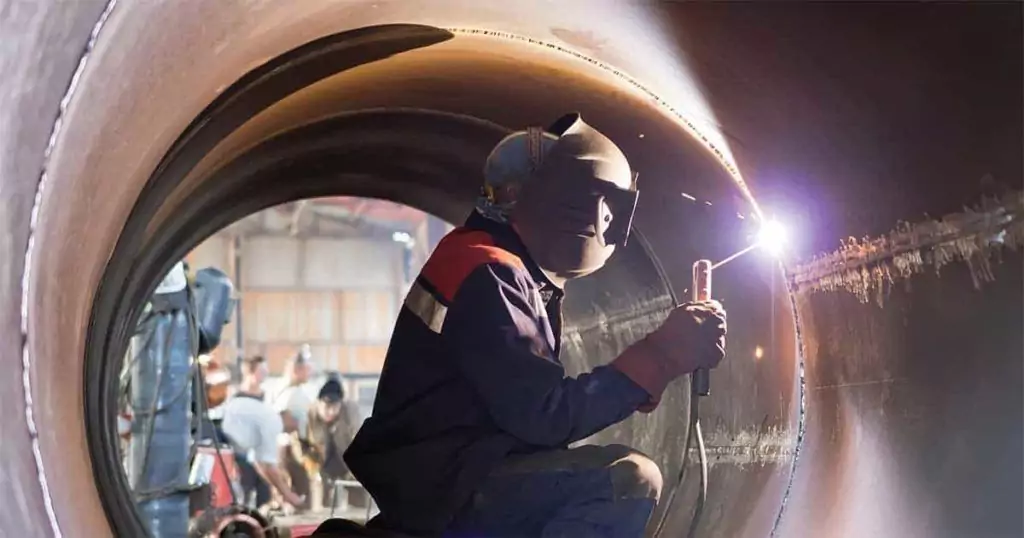 Shorten Schedules with Early Fabricator Engagement
Fabricators need to know the details of what they're being asked to build before they can quote on it.
In the engineering world, these details are communicated via material requisitions which often contain material take-offs (MTOs).
The engineering firm's procurement team typically manages the purchase requisition process where fabricators base their quotes on technical engineering packages that contain issued-for-construction (IFC) deliverables.
Standard Approach
With a standard project execution approach, the contractor completes the engineering phase before engaging procurement to initiate the requisition sequence. Using the IFC deliverables, the engineering team compiles the technical engineering package which is sent to procurement to prepare the bid package (requisition).
After issuance, time is allowed for vendors to prepare bids that are issued back to the engineering company. The bids are then reviewed for technical and commercial acceptability. Next step, the commercial terms are negotiated and then, finally, a purchase order (PO) is issued for the materials.
The standard approach is not well suited to today's challenging global market conditions. Asset owners are under constant pressure to:
get their facility online and start generating revenue as quickly as possible
build their facility cost-effectively without sacrificing quality

60% Complete
Years ago, we started using an early fabricator engagement strategy to shorten project schedules for clients.
Instead of waiting for the completed engineering packages, we accelerated the start of the requisition process by engaging vendors (fabricators) at the issued-for-design level completeness (60% model).
Example Sequence
Fabricators are provided MTOs and a 3D model at the 60% model level
The fabricator is selected based on the received and evaluated quotations
Commercial terms with the top proponent are agreed upon completion; agreed-upon unit rates provide cost consistency for changes to the scope of work (SOW)
A PO is issued immediately following the 90% model completion using updated 90% model MTOs
The fabricator provides a change-order SOW for the project (based on the agreed-upon unit rates)
A Calculated Trade-Off
Because it allows for a PO to be issued significantly earlier in the project, this early fabricator engagement strategy works very well at shortening the project schedule. However, this approach requires the generation of additional sets of MTOs for the fabricators.
Essentially, it's a trade-off where Vista invested days of dedicated engineering resources to produce temporary MTOs in order to achieve a shorter project schedule.
Depending on the client and the project needs, the shortened schedule is likely worth the cost of producing an extra set of MTOs. But what if you could have the best of both options?
What if you could produce MTOs and start the requisition process without investing any significant resources?
The Digital Execution Advantage
There are many advantages to digital project execution. The overarching premise is simple: when stakeholders have on-demand access to trustworthy project data, it leads to greater efficiency and reduces cost and schedule.
In this example, Vista is able to realize significant savings for clients by automating MTO exports with a digital execution model. What previously required days of engineering resources across multiple disciplines is now accomplished by simply exporting the information from the technical data portalA technical data portal (also known as digital project hub) is a web-based application that allows users to organize, validate and collabo… with a few clicks of a mouse.
With the data portal providing a single source of truth for the project, we can quickly and easily get the information we need to begin the requisition process. The engineering resources who would have taken the time to produce the MTOs can now spend their time on higher-value tasks which will benefit the project in other ways.
The fabricator can also share access to the portal. This provides greater visibility and allows them to confidently book shop space and subcontractor support, securing better pricing and labour supply.
By focusing on transparency and collaboration from the outset of the commercial relationship, Vista has been able to simplify:
the pricing model
contract negotiations
change orders during execution
The result is an accelerated schedule that can be executed at an overall reduced cost!
Power Your Digital Project Execution
This early fabricator engagement strategy is but one example of how we leverage digital tools to improve execution efficiency.
As a system integrator with years of experience refining our digital workflows and project execution strategies, we know how to make the tools work for you and not the other way around. Vista constantly collaborates with clients to implement new ways to shorten project schedules and reduce costs.
Contact us today to schedule a consultation to learn more about how digital project execution can help your asset.