INTEGRATED ENGINEERING CONSULTING
Evolution of the Project Execution
Plan (PEP) in Industry 4.0
Modern execution planning enables new tactical
approaches to reduce costs
The project execution plan (PEP) is a critical part of any industrial project.
The PEP describes the methods, processes, and procedures that will be used on the project. It provides the road map for the design development and strategies that the team will implement to achieve the project objectives.
And not unlike the folded paper maps that guided our road trips 10 years ago, industrial project execution planning has evolved. Today's drivers have GPS navigation built into the dashboard or mobile device. Similarly, a modern PEP is powered by digitally enabled tools that enable new tactical approaches.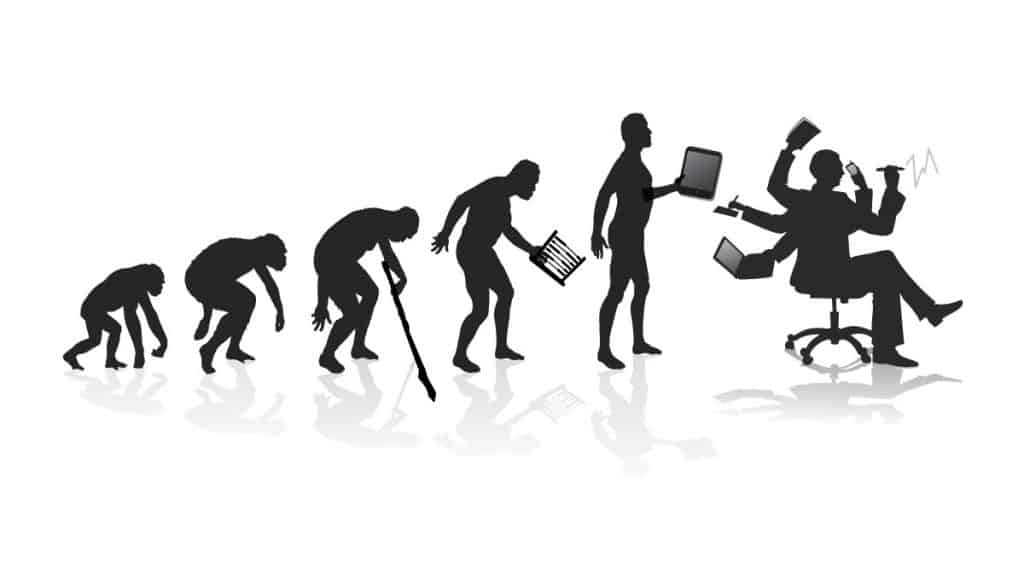 The View from 30,000 Feet isn't Always Clear
This article examines how project execution planning has evolved for Industry 4.0. In the sector, where facility owners are in the midst of an important digital transformation, data-centricA data-centric outlook is a core concept in digital project execution architecture where data is viewed as the most important and perpetual … execution plans open up new ways to:
Reduce costs
Shorten schedules
Improve quality
It's easy to get lost in the jargon when reading about digital transformation. We hope to break through the fog by focusing on the PEP and sharing examples from our digital project experience.
The ground-level implementation perspective offered in this article should give your project team tangible ways to improve execution activities.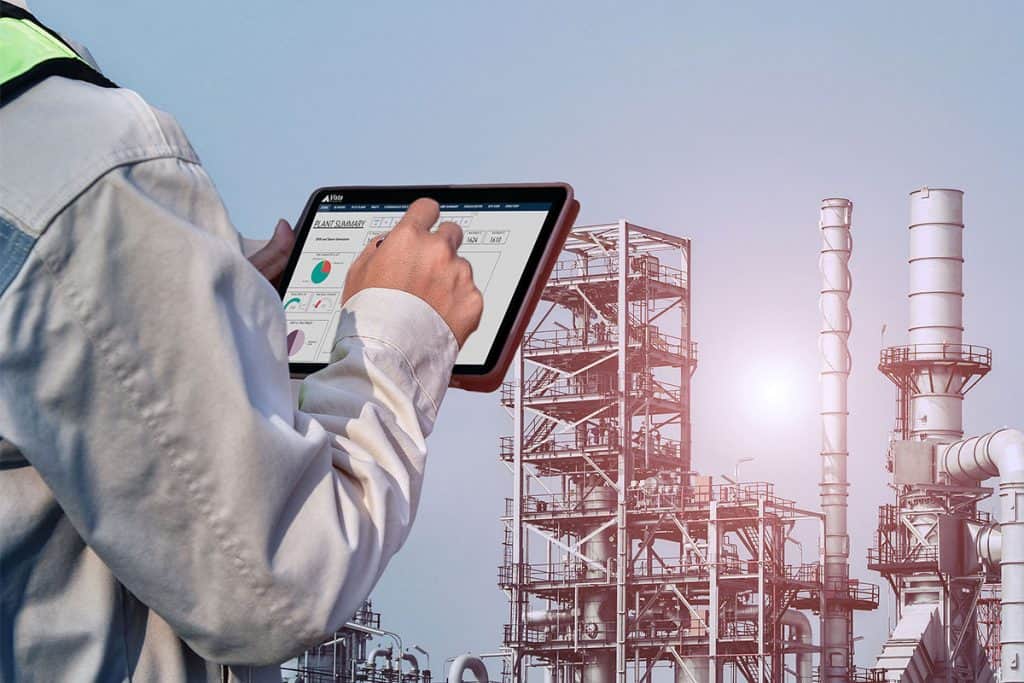 The Tools Behind Digital Project Execution
The tools we use to digitally manage projects at Vista are centralized in a shared database. This data-centric approach creates a single source of truthSingle source of truth (SSOT) refers to the practice of structuring information models and associated data schema such that every data ele… (SSOT) for the project team.
An industrial project has many moving teams that need to work in unison. The different groups involved in a project include:
client representatives
multiple engineering disciplines
project services teams
fabricators and vendors
construction contractors
Effective and timely project communication across all teams is critical to avoid costly errors and rework. SSOT data architecture fosters a transparent and collaborative environment where everyone has on-demand access to information. 
The tools and techniques behind the digital project executionDigital project execution (DPE) is a project management methodology that uses a data-centric approach to reduce project total-install-cost a… are important. The digital system enables the correct information to be communicated to the right recipient at the right time. Our digital project management ecosystem seamlessly integrates various applications.
This demo video provides an overview of Vista's digital project execution workflow. 
Get started with our professional engineering consultants. Learn how we provide high-quality, fit-for-purpose process designs that keep your project on budget.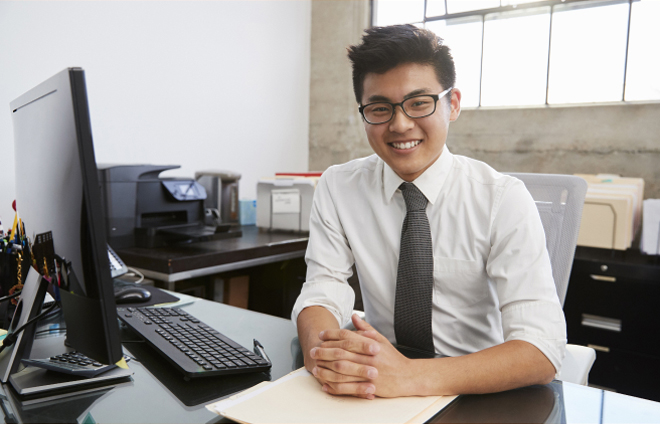 Project Execution Plan Comparison
There are many core components in a PEP, including the quality management system, scheduling and document control. This article takes a deeper look at the following project execution planning elements by comparing the traditional and digitally enabled approaches.
Scope of Work and Deliverables List
Resource Allocation and Scheduling
Feedback Loops
Materials Management
Key Performance Indicators
Recruitment & HR Planning
Lessons Learned
Scope of Work and Deliverables List
A PEP incorporates a clear scope of work (SOW) and list of deliverables. The SOW and underlying assumptions are based on the requirements specified in the request for proposal (RFP).
Traditional Approach
Rushed estimate preparation
Varying template formats across disciplines
Unclear documentation of assumptions
Estimate inconsistencies
Coordination challenges with cross-discipline deliverables
Risk of missing scope details
Digital Approach
Real-time estimate collaboration with all contributors sharing a clearly defined format
Clearly defined assumptions, roles, and responsibilities within the estimate
Limited "best-guessing" or assuming responsibilities or requirements
Inputs and assumptions defined by each discipline
Each activity defined on a deliverable basis
Defined relationships between deliverables
Highly reliable estimate
Clearly identified project execution philosophy
Vista's Application Solution
CTR WEB – a collaborative web-based tool to create robust resourcing estimates that align with project assumptions and scope requirements. The resourcing estimates are clearly documented and easily exported to be incorporated in the PEP.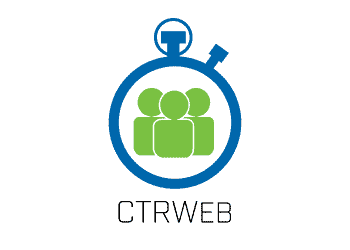 Resource Allocation and Scheduling
A PEP details a practicable schedule to ensure the best resources are available for the scope requirements.
Traditional Approach
Enterprise resource allocation based on planning of individual discipline leads or managers
Insufficient communication between projects, clients, and organizational needs
Inefficient resource management (hiring, firing, resources not fit-for-purpose)
Common misalignment between ongoing project demands and discipline resource supply
Digital Approach
Project managers use web-based tools to outline project-by-project discipline requirements (demand) on an ongoing basis
Discipline leads review project demands and ensure sufficient fit-for-purpose resource supply
Dashboard reports allow users to easily identify supply gaps
Corrective measures easily implemented to avoid project scheduling disruption
Clear lines of sight ensure a one-team approach
Vista's Application Solution
Forecast Web – a custom in-house application to coordinate baseline effort and duration plans. In this application, the project manager creates the demand for resources across the project, typically with a rolling 12-week lookahead.
The discipline leads then complete the forecasted supply by allocating specific resources to the project. The system allows for individual allocation tracking across projects and clients. With Forecast Web, our leadership can efficiently and transparently identify the project resource requirements. This ensures projects are always appropriately staffed.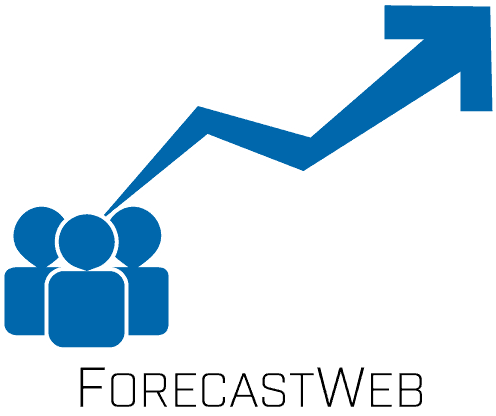 A PEP identifies how project stakeholders will communicate feedback related to deliverables. The PEP should also outline the processes needed to track and incorporate the feedback in the work.
Traditional Approach
Individual input gathered and evaluated sequentially
Cyclical review process
Disciplines capture and store data in silos
Limited client feedback during early development phases
Client reviews held until the design is polished
Digital Approach
Design development is conducted in a shared database environment
All project stakeholders have access to information from the project onset
Concurrent design development process is conducted in parallel across disciplines
Clients invited to collaborate throughout the design development process
Vista's Application Solution
Progress Tracker – a searchable cloud-based interface to conduct real-time squad check and document reviews. Progress Tracker contains a full audit trail and is available to designated project team members and clients.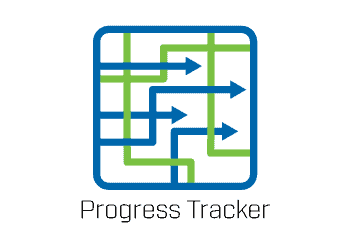 A PEP defines how the project design will shape the staging for the purchase of materials and equipment. The PEP explains how items will be sourced and ensures systems are in place to track buying processes.
Traditional Approach
Teams of people required to manage materials and vast MTO lists in spreadsheets
Manual entry processes for updating and tracking
Data entry prone errors
Digital Approach
Material tracking systems upload information directly from design models
Central database stores multiple data versions for seamless comparison
System performs algorithmic verification to ensure data integrity
Fuzzy algorithms sort data to eliminate repetition
Vista's Application Solution
MTO Versioning – a customized in-house MTO management application pulls data directly from 3D model design applications. Users can generate customizable reports from the live data. Materials are segregated by type, size or work area. Teams can run version comparisons to evaluate the changes for effort checking or for generating revisions to past purchase orders.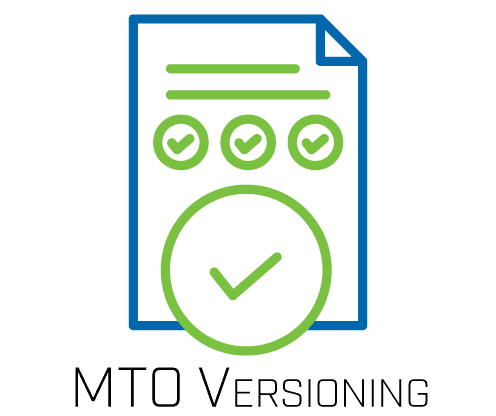 Key Performance Indicators (KPIs)
A PEP describes how the team will capture the information required to track the project's KPIs. Considering the client's priorities, the execution plan outlines the reporting targets that project managers use to make important decisions.
Traditional Approach
Cumbersome, time-consuming reporting cycles
Completed for one set of boundary conditions
Manual manipulation of reporting parameters
Digital Approach
Automated format standardization and progress tracking (compare plan vs. actual)
Data-centric environment allows easy manipulation of reporting parameters
Robust reporting available in many role-specific perspectives
Vista's Application Solution
Reporting Web
– an in-house reporting portal that serves as the main interface for project management and leads. The portal dashboard pulls data from multiple data sources in real-time to provide granular details about:
Project costs
Staff timesheets
Performance against project plans
Client specified KPIs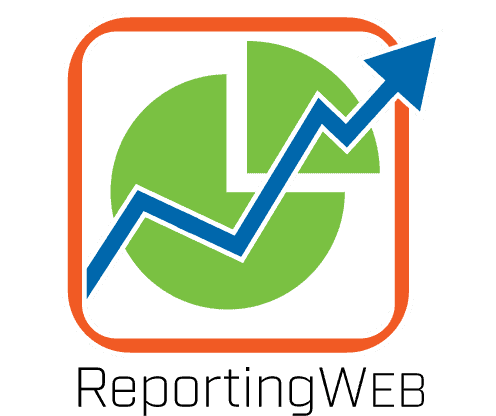 Recruitment & HR Resource Planning
It's important for the PEP to identify the right people for each job function on the project. Depending on resource availability and team composition, the right person might be someone new or a subject matter expert within the organization.
Traditional Approach
HR systems often inaccessible to individuals outside of HR
Project managers unaware of SMEs within the organization
Inefficient or unrequired hiring or outsourcing
Difficult to maintain an organization-wide capabilities matrix as a company grows and team members complete professional development
Potential for non-standardized hiring practices
Digital Approach
HR system provides customized user-access levels to ensure only pertinent personnel information is available
Proposal teams have access to HR database with personnel education, training courses, resumes and accomplishments
Managers have access to team members' employment status, role, org chart position, and performance management details
Combined HR system and recruitment portal streamlines the hiring process
Digital workflow fosters a collaborative hiring process with recruiters and hiring managers coordinating resume reviews, interviews, and offer letters
Comprehensive screening process includes customized technical aptitude testing
Highly standardized hiring practices
Vista's Application Solution
Vista Recruiting + HR Portal + JazzHR (applicant tracking) + SparkHire (video interviews) – a customized interconnected technology stack provides access to comprehensive recruiting and HR tools that manage all aspects of employee engagement, from initial candidate screening to benefit coordination and everything in between.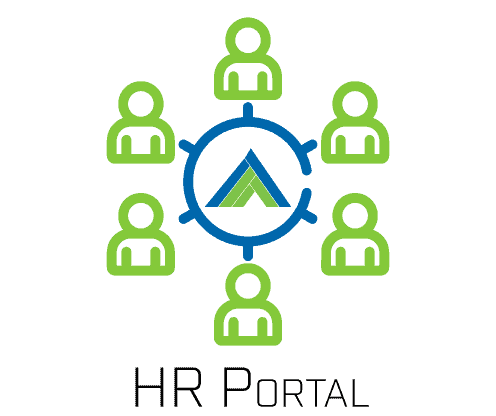 A PEP provides the process to evaluate the project's successes and failures so that they can be leveraged in future scopes. The PEP should include a process to identify outstanding vendors and subcontractors and carry forward the associated best practices.
Traditional Approach
Lessons learned reviews not always conducted
Records captured in inconsistent formats
Information is not easily accessible
Formal vendor and subcontractor evaluation is inconsistent or not always completed
Future projects select vendors without considering past performance records
Digital Approach
Simple database systems make all information accessible via a web interface
Teams provide performance feedback across all project metrics
Vista's Application Solution
Lessons Learned – a customized in-house application stores information related to quality, safety, communication, cost, and other metrics. The databases are live and searchable by keyword. Reviews are also completed for external suppliers to extend the opportunity to improve and aid in future subcontractor selections.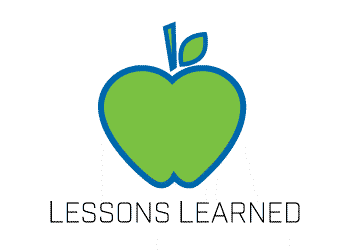 Power Your Digital Project Execution
Continuously improving project execution efficiency is easier with the proper digital tools and project management skills in place.
After years of refining our digital workflows and project execution strategies, we are constantly implementing new ways to improve efficiency. As a leader in digital project execution, Vista is an ideal partner to help you shorten project schedules and reduce costs.
If you would like help developing your digital project execution plan, contact Vista Projects today to schedule a consultation.
"Our team appreciated the multi-tasking from Vista's Project Manager to keep the project efficient.."
I'm pleased with Vista's flexibility to adapt to our desire to have stronger owner/engineering contractor collaboration and streamlined processes...also happy with their information management.
"Pleased with Vista's flexibility to adapt to our desire to have stronger Owner/ Engineering contractor collaboration and streamlined processes (e.g. - elimination of "in-house" vs "client" reviews). Happy with information management"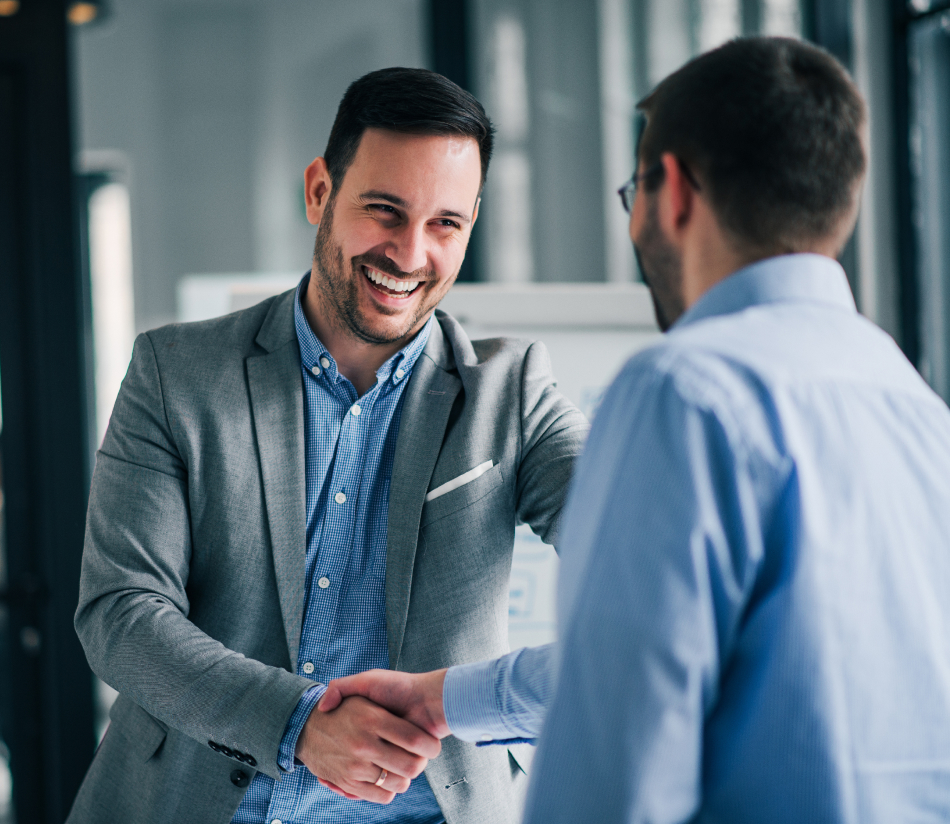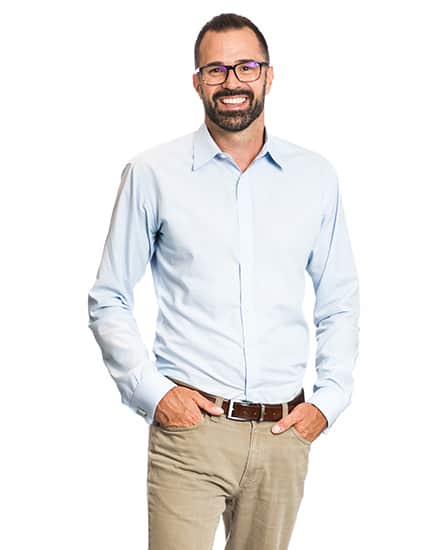 Chad Radke
Director of Projects