Job Title: Sales and Marketing Director (SaaS) Job Department: SalesJob Location: Calgary, AB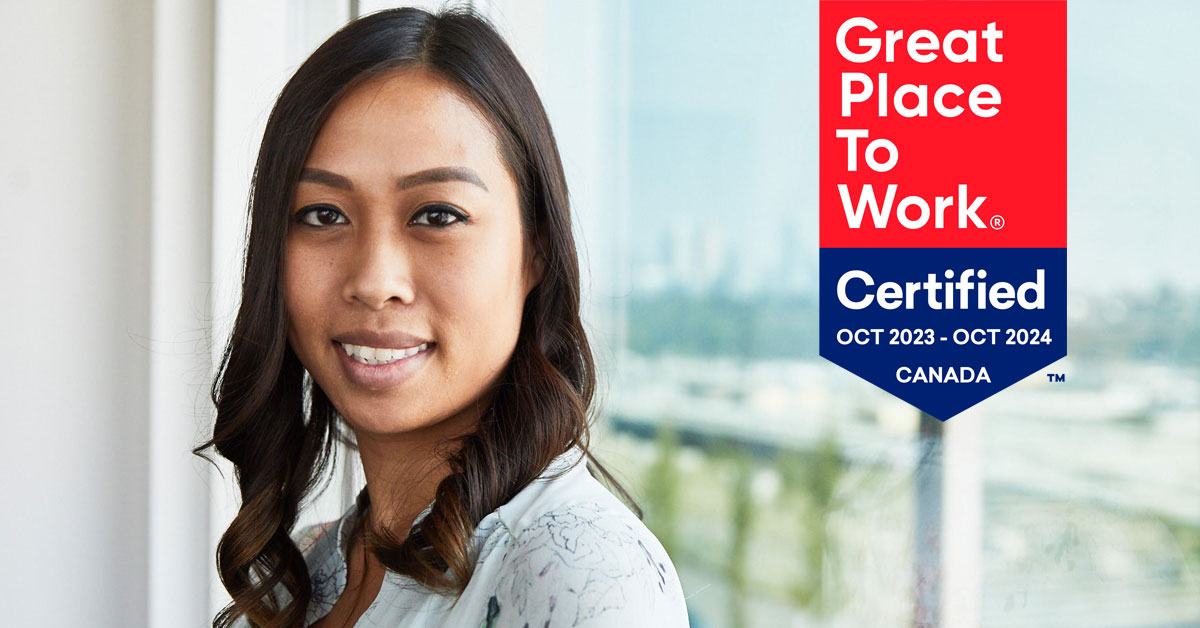 ​
About Current
Current Suite provides software-as-a-service offerings, and custom development services to B2B clients, with a focus towards project centric organizations or teams. Its primary public offering is Current SCM.
Current SCM is a first of its kind – a procurement and materials management software built by procurement professionals for sophisticated procurement teams. It's a powerful all-in-one solution designed to quickly ramp up and ramp down procurement projects of any size. Current was developed out of necessity by Vista Projects, a longstanding industrial engineering firm and perennial Great Place to Work. For Current team members, this means you would get the best of both worlds:
High Growth Potential: to grow your career around the exciting opportunities of a SaaS start-up
Limited Risk: backed by the perks and stability of an established best employer
Current SCM was built for the long term. After years of carefully planned development, this enterprise-grade multitenant software-as-a-service is ready to begin its commercial journey, with you at the helm! We look forward to the right candidates joining our growing tight-knit team. Together, we will dive headfirst into challenges to support our teammates and our client base.
Why We Built Current SCM
We believe the world needs industrial projects and that intelligent data management systems can increase the likelihood of innovative solutions getting to market. Having experienced the challenges first-hand, there was clearly a void in the market for project-based, 3rd party procurement and materials management software.
Where We Work
While Current was built for the complexity of largescale industrial projects, the software capabilities will benefit several industries, including:
Construction and engineering
Energy and utilities
ETO and contract manufacturing
The Job
The Sales and Marketing Director is responsible for leading Current's revenue generation and revenue retention efforts. The ideal candidate should have demonstrated experience in growing B2B software organizations, and real-life experience executing and managing the sales and marketing function of the same.
The Sales and Marketing director will report to Vista Project's Director of SaaS.
Objectives:
Ensure performance, strategy, and alignment of the organization's revenue-generating functions.
Deliver sustainable quarter over quarter growth in ARR, and one-time revenue.
Share accountability with the technical, and customer support teams for improving the individual customer experience and strategy
Responsibilities:
Manage marketing, lead generation, and sales teams including hiring, development, and day to day management of the same.
Develop channel partnerships, integration partnerships.
Support Vista Project's Director of SaaS and Current Suite Governance team in developing and then implementing corporate strategy.
Monitor the marketplace and analyze opportunities, providing competitive analysis, strategies, and tactics as it relates to current and future SaaS and ancillary products.
Stay well-connected with customers to ensure broad market needs are being incorporated into the product development and enhancement cycle
Collaborate with finance, and product management on messaging, pricing strategies, and business models to achieve revenue goals
Identify and resolve issues across the marketing/sales and account management functions
Participate in front line sales activities - contract negotiations, sales presentations, product demonstrations.
Prepare corporate revenue budgets and manage the revenue performance vs those budgets. Contribute to the budgeting of the sales and marketing cost budget, and manage to the approved budget.
Collaborate closely with technical teams including developers, customer support engineers, and implementation teams to deliver best-in-class customer experiences.
Select, implement, and maintain all revenue, sales, and marketing management tools.
Critically analyze the impact of the revenue management strategies implemented by the brand and products.
Work effectively with people, creating teamwork, taking charge, generating enthusiasm, motivating, and using an uplifting and lead-by-example leadership approach consistent with Current's culture.
Develop internal talent that facilitates future growth opportunities for team members in keeping with Current's core values.
Requirements:
Minimum ten years professional experience, ideally in Sales Management.
Previous B2B software front line sales experience.
Bachelor's degree
Excellent written and oral communication skills including presentation to high-level business leaders.
Excellent analytical, organizational, troubleshooting & strong interpersonal skills.
Ability to handle multiple priorities in a fast-paced, results oriented organization.
Ability to travel to the United States, Canada, and the United Kingdom.
Unwavering ethics, and integrity
Preferred:
Previous experience in an elevated revenue-focused role within a SaaS or general software organization.
Previous B2B software front line marketing experience.
Experience in understanding SMBs and challenges faced by senior management to be able to engage and convince them on how to improve their business.
​
Last modification: 11/26/2022