18 months into the pandemic, most office workers have come to terms with the idea of working remotely. In fact, many workplaces will never return to a full in-person operation.
Here's Deloitte's view of the situation:
The traditional "day at the office" has changed. The future will likely center around adaptive workplaces—a more fluid model providing employees greater flexibility to work from wherever they are most productive, empowering them to do their best work, and delivering better performance for employers.
That sounds great in theory, but many organizations are still figuring out how rubber hits road. The shift to full-time remote work is not without its challenges.
This article shares how our engineering and procurement teams at Vista Projects have overcome these challenges using Current SCM.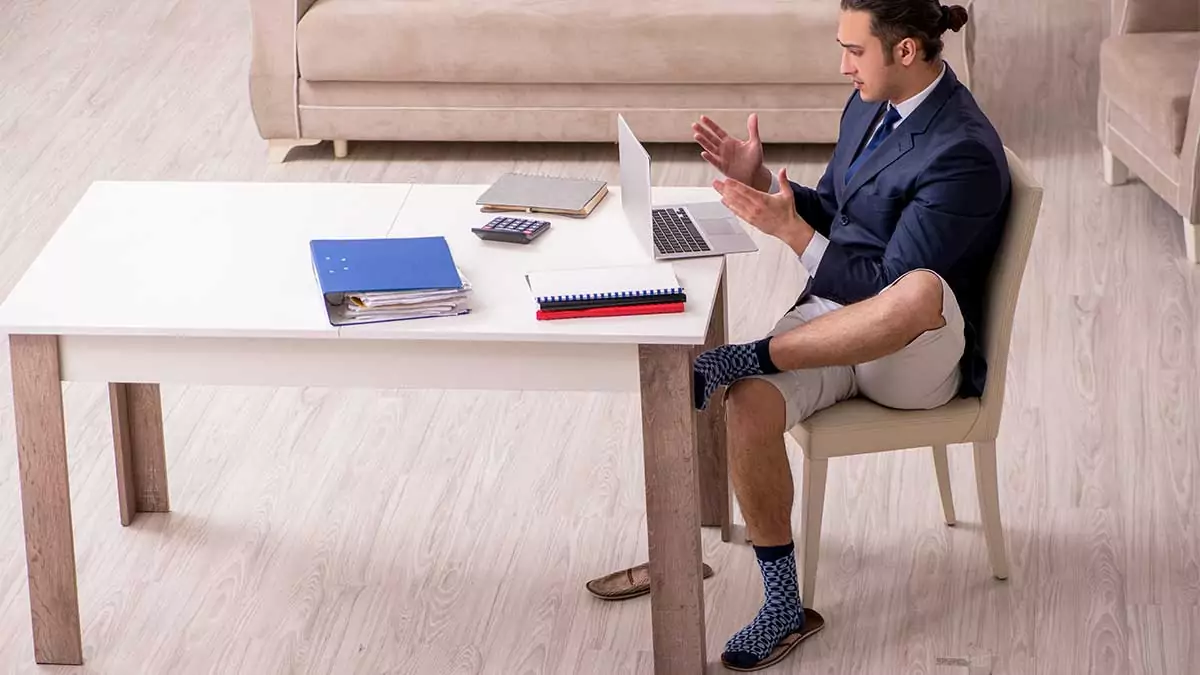 Automated Collaboration
Critical to the success of any telecommuting program is the ability to maintain team collaboration. And in a remote work environment, effective collaboration requires shared on-demand access to current and accurate information.
This goes beyond sharing files on a centralized cloud server. True collaboration happens when the data within each file automatically syncs with every related data point.
With this level of connectivity, status meetings become obsolete. Team members log in to their individual dashboards and can have a real-time view of the project.
Even more beneficial is the time it frees up in your day. We understand your time is valuable and it can be better spent doing higher value tasks rather than in status update meetings.
Dashboard View
Here's an example of a procurement project dashboard in Current SCM. In a single view, you can quickly:
check the status of project tasks, milestones, and bid stages
review deliverable counts for requisitions, bids and more
compare planned and committed spends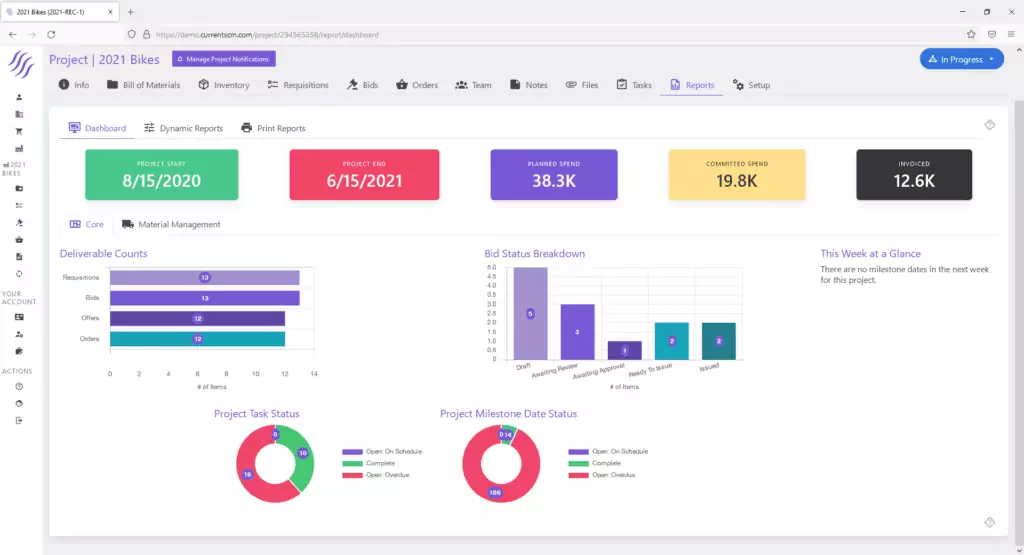 Summary dashboards are useful, but project teams need to dive deeper into the details. In Current SCM, everything is centralized, giving users live access to the information they need when they need it.
And when team members do dive deeper and make updates to individual items, it automatically updates throughout the project.
Current SCM also sends notifications within the app to inform users that something has changed. Each user can customize their individual notification settings.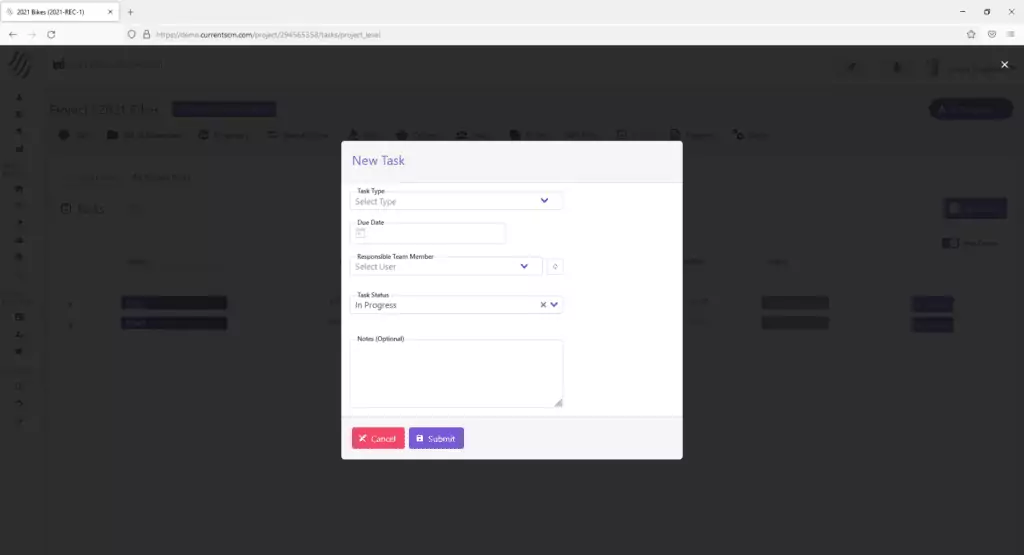 Bill of Materials
Click on the Bill of Materials tab from the menu to view a list of the project's BOMs. Without leaving the app, users can create new imports, run customized reports, or click to manage an existing BOM.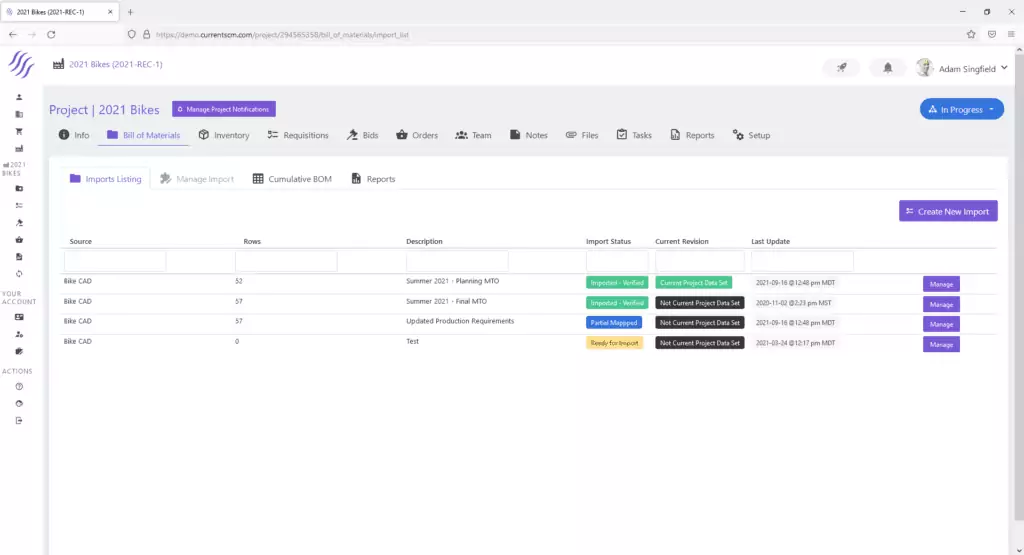 Of course, project work isn't only about syncing data points. People run projects.
Meet the Team
When you're working on a larger project, keeping track of who is doing what can become cumbersome. Current SCM provides a quick view of the Project Team and allows segregated role-based access control on project levels.
Based on your staffing requirements, an individual user could be assigned different roles on different projects and manage it all without leaving the application.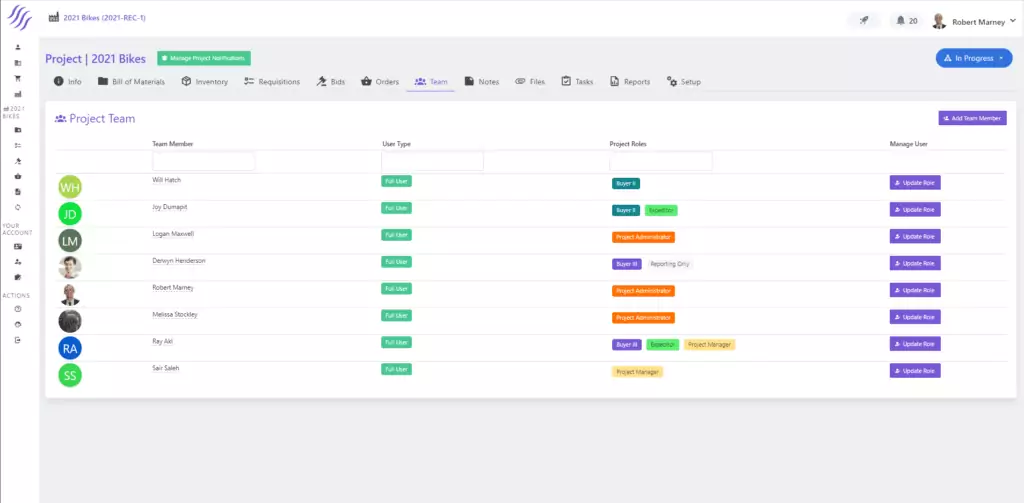 Now that you know who is working on a project, you can assign team members tasks and share notes through the application.
Tasks
Having the task management functionality fully integrated into Current SCM has been a game-changer for our team at Vista. This gives a quick view of who has been assigned which tasks.
Users can also assign new tasks to team members and have them receive a notification within Current SCM. This in-application communication simplifies collaboration and cuts back on email. Who doesn't like a decluttered inbox?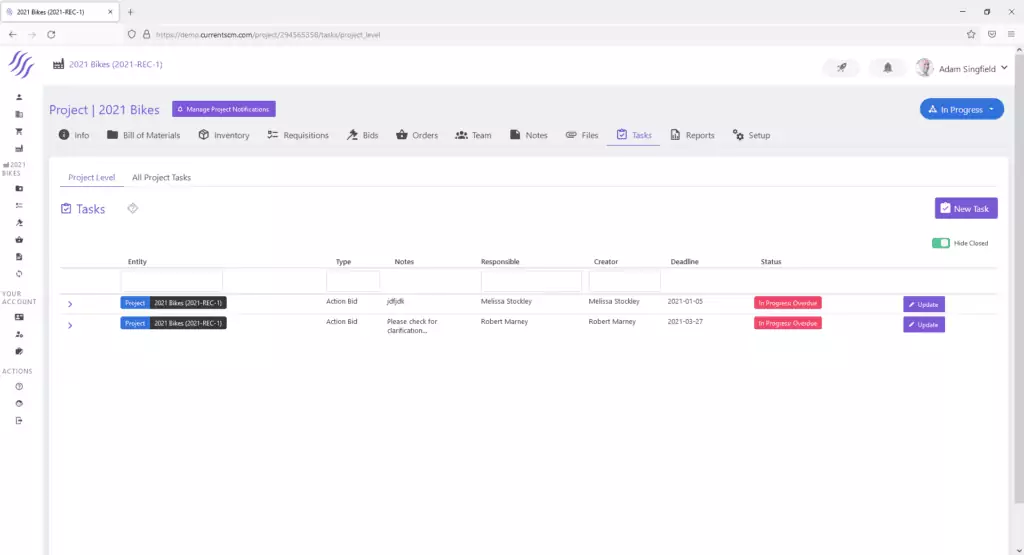 Assigning new tasks is quick and easy.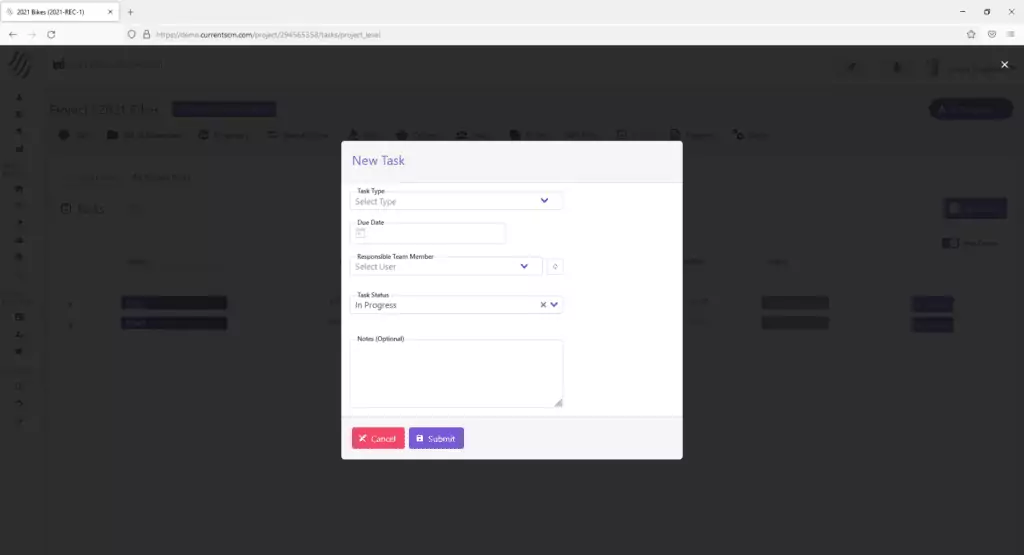 Adapting to Our New Remote Work Reality
Knowledge workers worldwide were gravitating towards new ways of working, even before COVID-19. The pandemic accelerated the transition and the need to adapt is very real.
We're no longer sharing office spaces daily. The opportunities to overhear conversations and stay up to date through osmosis are limited.
Individual remote worker schedules are also less congruent than traditional in-office workers. Everyone's work-from-home routine is unique, and organizations need to adapt their collaboration mechanisms. Stakeholders need to be connected to the project Matrix in real-time.
The systems we have in place at Vista have been a huge advantage. Our transition to remote work in March 2020 was relatively seamless. It's thanks to our suite of internal project execution applications and Current SCM.
If you need help transforming your operations or asset management systems for remote work or would like to see a customized demo of Current SCM, contact Vista today.