In today's volatile energy market, cost control is on top of every asset owner's mind. And the pressure to reduce costs has created new opportunities for execution strategies from other markets.
This article reviews a recent example of our engineering consulting work with a global chemical processor.
The client agreed to have Vista apply an execution strategy focused on optimized modularization tactics and advanced work packaging (AWP) to their detailed cost estimate for a new facility near Houston.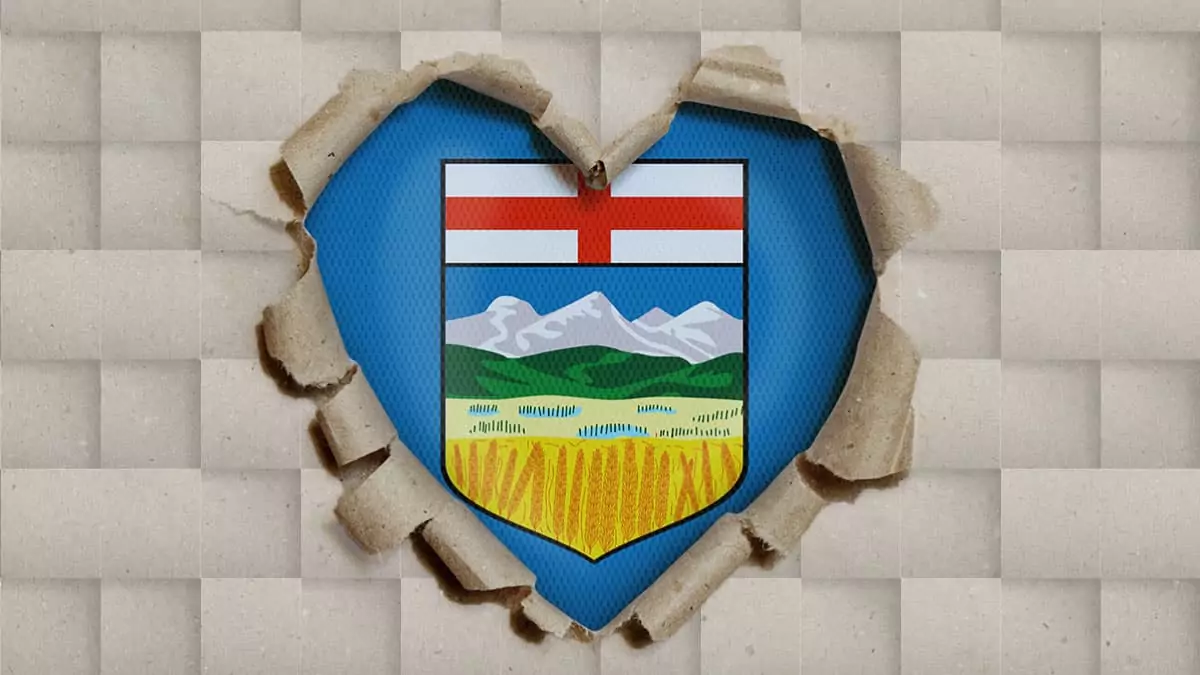 A Proven Strategy
Vista has combined modularized engineering designs with digital AWP execution for several years now. It has proven to be a very effective strategy to control costs in Alberta's oilsands sector, where facilities engineered by Vista produce about 1/3 of Canada's total SAGD production.
Obviously, the construction challenges of northern Alberta's extreme cold and remote location don't exist in Texas. And we were excited to see how Vista's modularization and digital AWP best practices would translate in a different region.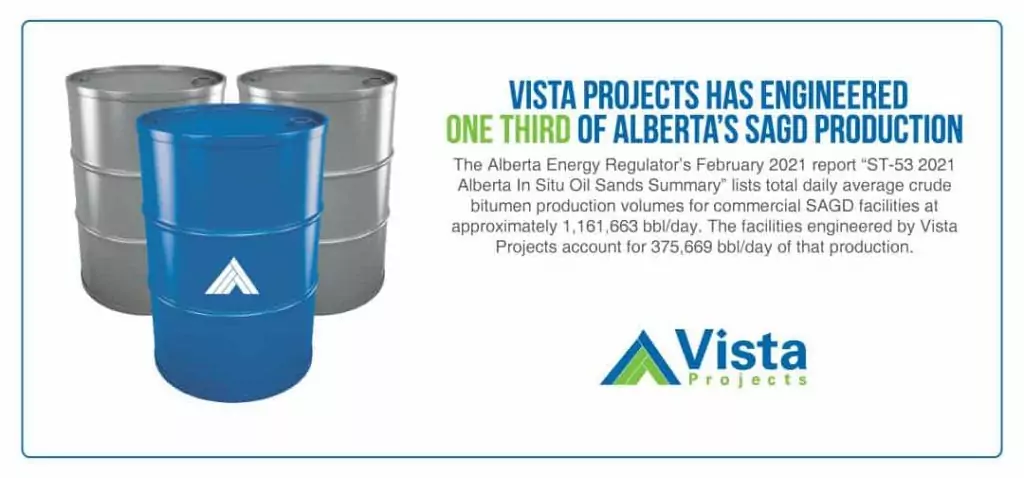 Demonstrated Savings
The client's original construction plan involved a "stick building" approach where crews erect most of the facility in the field.
Vista performed an accelerated modularization study and applied principles of our Value Improvement Program (VIP) to find ways to lower the facility's total installation costThe total installed cost refers to the final cost of designing, fabricating and building a capital project or industrial asset. Various phas… (TIC).
With more than 20 years of applied engineering and modular design know-how, we were able to develop intelligently designed modules that aimed to:
improve safety throughout the construction
optimize equipment accessibility
reduce construction schedule
provide a best-in-class design
In this example, Vista significantly reduced pipe routing by:
strategically optimizing steel deployment to reduce concrete requirements and excessive pipe runs
ensuring modularization of all components (piping, instrumentation, and electrical )
implementing detailed transpositions
It seems that sound piping design and modularization practices transcend any industry and geography:
We were able to demonstrate a 13% savings.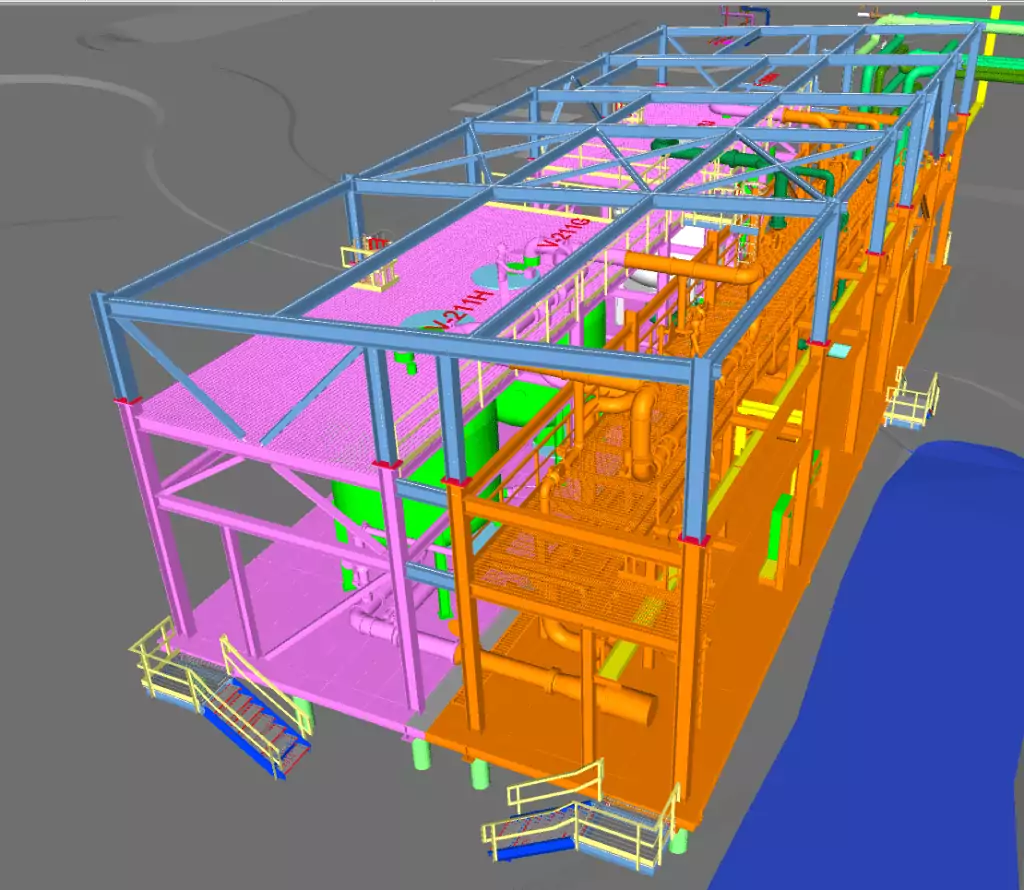 Benefits of Modularization
Reduced risk to local labor volatility
More efficient construction
Safer work environments
Shortened schedule
Less time at site
Lower TIC
Modularization Optimization
It's important to highlight that modularization can be overdone.
When a facility design is over-modularized, it leads to inefficiencies and can increase project costs.
The key to finding a project's modularization sweet spot is to modularize where it makes sense. For Vista, this means focusing on modularizing to reduce costs rather than maximizing modularization in the facility.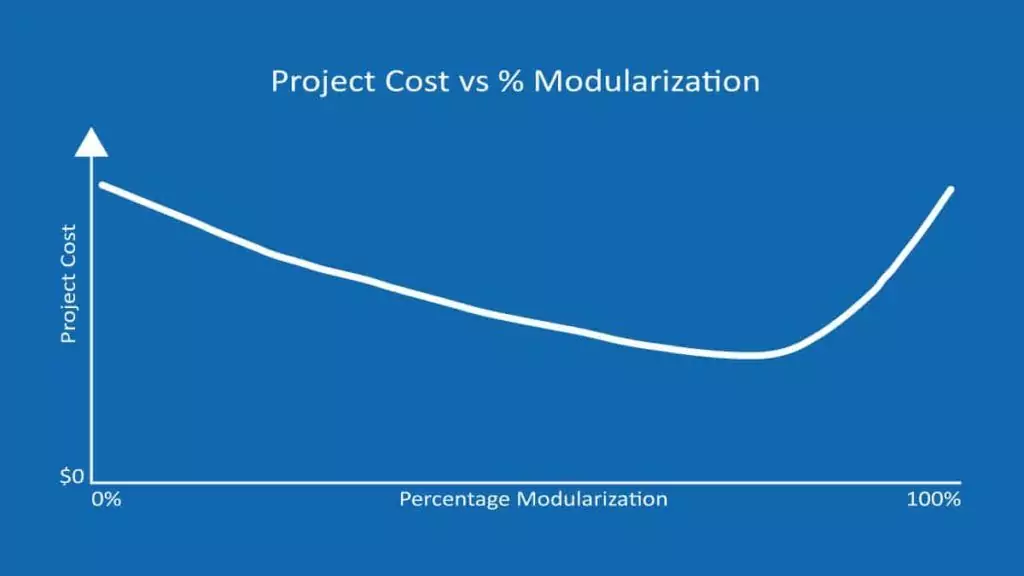 Vista's approach is to develop fit-for-purpose engineering designs and focus on cost-effective solutions. When designing modules, we always look to:
Reduce the amount of construction required to occur at height
Compress the design while maintaining access and operability
Reduce material quantities
Proper Planning
Modularization optimization requires proper planning.
Before work on the plot plan begins, our expert team will research the location of the facility, associated transportation and logistics considerations, and the accessibility to module fabrication yards.
This research forms part of a detailed transportation study that sets the boundaries for the modularization plan and helps minimize risks later in the project.
In this presentation, Shane Balicki, Vista's Lead Piping Designer and modularization expert, explains how we optimize modularization in facilities engineering.
Advanced Work Packaging Demo
A key to maximizing the return on your modularization strategy is to empower it with a digital AWP solution.
In the following video, Scott Mussbacher, Systems Integration Lead with Vista Projects, gives a quick demonstration of how we use an integrated digital solution to execute AWP strategies for clients.
Vista is an AVEVA Registered System Integrator and the integrated software solution in the above video showcases our implementation of AVEVA Asset Information Management (AVEVA AIM).
The video also highlights a variety of internally developed project execution software we use on all engineering projects at Vista Projects.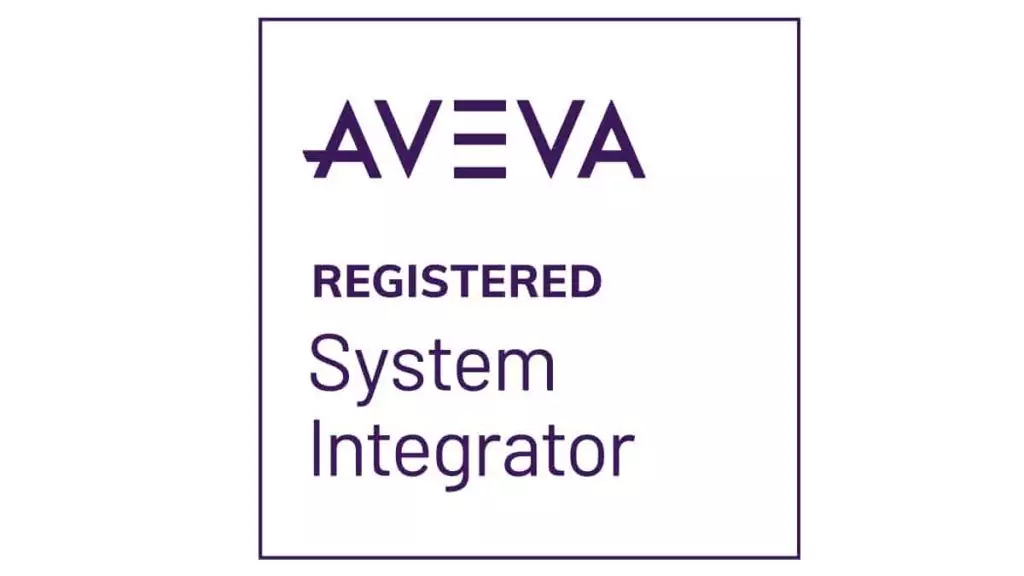 Reduce Your Costs with Modularization + Digital AWP
Combining modularization with digital AWP is a proven cost reduction strategy.
Vista has spent years mastering the approach while engineering facilities in Alberta. Now we're thrilled to be demonstrating cost savings through optimized modularization to clients in new regions around the world.
If you would like to see how advanced modularization and digital AWP can reduce your facility construction costs, contact Vista Projects today to schedule a consultation.