New Graduate Jobs in Engineering
New graduate jobs are available at Vista Projects in drafting and design engineering, and project services roles.
Instead of posting new graduate jobs on our current opportunities job board, we encourage anyone interested in a new grad position with Vista to apply using the form on this page. When an opportunity becomes available within our integrated engineering services, we will review our list of current candidates and reach out accordingly.
To be successful at Vista in a new graduate position, a candidate must embody all the characteristics we look for when hiring people to build a career with us. We believe that experience can be gained on the job if a person is smart, humble, honest and hardworking. Vista offers all the tools required to perform at your very best, including open access to our senior leaders, who are some of the most experienced in the industry.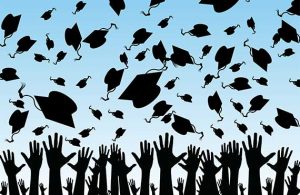 The information on this page is not a current opportunity, it is a general description of the job a new graduate performs at Vista. We might not be hiring right now but we always look to expand our network of talented people. If you're interested in working at Vista as a new graduate role, we encourage you to apply for future opportunities.
New Graduate Jobs in Calgary
All roles with Vista are located in Calgary, Alberta, either at our head office or at a satellite office. Due to the anticipated experience level of a new graduate, we ask that you submit a general application using the form below, which will enable our recruiters to determine where the best fit might be for you. Based on our current hiring needs, opportunities for new candidates may arise in any of the following roles.
New Graduate Drafting & Design Jobs
Please click below to learn more about each discipline.
New Graduate Engineering Jobs
Please click below to learn more about each discipline.
New Graduate Jobs in Project Services
Please click below to learn more about each discipline.
What We Offer New Graduates
An opportunity with Vista is not just a job; it is a chance to work with colleagues who are among the most recognized and accomplished in the industry.
Vista offers all employees
A stimulating, fast-paced, and challenging work environment where you will contribute to the most successful processing facilities in North America;
An opportunity to be a part of an entrepreneurial, technically skilled team that has established leadership in innovative engineering;
A strong value-based philosophy that provides an informal, close-knit team environment, where you and your family feel like a part of our organization, and not just an employee number;
Competitive compensation and benefits, including a performance-linked variable pay program;
Company-sponsored social events and team sports;
Flexible work schedules, half-day Fridays, and free parking (excludes downtown office);
An organization that values and encourages diversity;
Shareholder opportunities are long-term potential for exceptional employees.
Apply for New Graduate Opportunities
For over 35 years, the success of our business has hinged on the quality of our people. We are always on the lookout for talented individuals who are also smart, humble, honest and hardworking. These qualities are part of life at a top employer. If working at Vista appeals to you, please use the button at the top of this page to apply for future new grad opportunities.