Document Control Jobs in Engineering
Document Control jobs in integrated engineering services are about ensuring the accuracy, integrity, and access to information.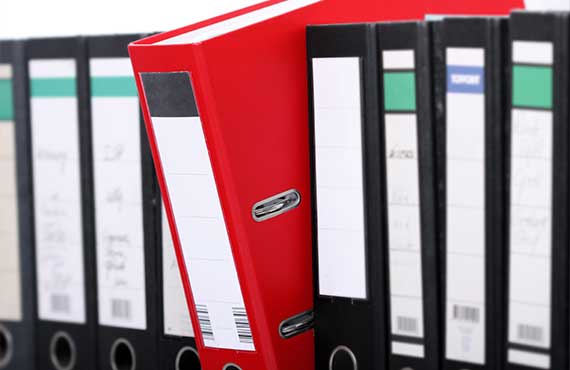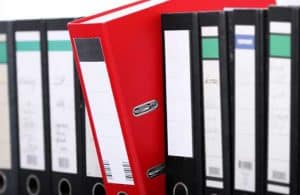 Large-scale engineering projects, like the ones Vista typically designs, compile thousands of documents over the project's lifecycle. Each document requires a thorough control record, including transmittal history, version management and database filing. The people who work in our Document Control team help Vista adhere to company and client procedures, comply with regulatory requirements and access information more efficiently.
Please view our current opportunities to see if there is a document control job you want to apply for. You may also be interested in our other project services positions.
Note this page is NOT a current job opportunity:
The information on this page is a general description of the Document Control function at Vista. We might not be hiring right now but we always look to expand our network of talented people. If you're interested in working at Vista in a Document Control role, we encourage you to apply for future opportunities.
Apply for Future Opportunities
Document Control Jobs in Calgary
Document Control professionals are specialized data analysts and record keepers who interact with the engineering team and other departments. As with most jobs available with Vista, our document control jobs are located in Calgary, Alberta, either at our head office or a nearby satellite office.
The expectations for each position are detailed below. If you are interested in pursuing a career in document control, we encourage you to join our candidate network by applying for future opportunities.
Document Control Analyst
Main Duties and Competencies
The Document Control Analyst works closely with project managers and engineers. Key duties include:
Receiving, logging, tracking and monitoring engineering and supplier drawings and documentation in an electronic data management system (EDMS)
Processing all drawings and documentation requirements as outlined by pre-set schedules to ensure deadlines are met
Performing quality assurance for all outgoing and incoming controlled documentation
Coordinating supplier and engineering drawings routings
Setting up document control files for both engineering and supplier documents
Interacting with IT, clients and engineering groups to set up electronic systems on projects
Compiling documentation lists as requested by project managers
Maintaining drawing files, archives and electronic files in project databases
Fulfilling requests for drawings and documentation
Liaising with vendors and managing the documentation flow between vendors, engineers, and clients
Handling, distributing and completing incoming communications including electronic transmittals
Issuing and distributing controlled documents according to the distribution matrix
Creating and organizing hard copy back-ups of materials
Preparing reproduction orders and creating electronic and hard-copy transmittals
Working within directory structures for filing and strong electronic drawing files
Completing project work to deadlines and appropriate standards
Recommending methods and techniques for improving quality, productivity and deadline adherence
Training the project team on internal and external document control requirements
Performing other duties as requested
Requirements
High school diploma or equivalent
Zero (0) – two (2) years of previous data entry or document control experience
Superior attention to detail, strong work ethic
Some knowledge of engineering terminology and engineering documents
Excellent written and verbal communication skills
Ability to set priorities and multi-task
Advanced computer skills, including experience with, Excel, MS Office, Adobe Acrobat Professional, and Windows
Preferred
Post-secondary education
EDMS experience
Three (3) years of experience in document control, particularly in an engineering, procurement, construction environment
Thorough knowledge of engineering terms and document types
Document Control Lead
Main Duties and Competencies:
The document control lead is responsible for managing the Document Control department. The lead manages the team and is responsible for developing, recommending and implementing document control systems to ensure regulatory compliance and better meet the needs of the internal and external clients. This individual is required to perform tasks within strict time frames and manage time and commitments efficiently. Key duties include:
Distributing workload on projects
Overseeing document control staff on projects
Implementing and managing systems necessary to facilitate control of project documents
Developing and maintaining system documentation, flow charts and related materials which reflect the ongoing activities of the department as well as document flow
Controlling the process of the issue, storage and retrieval of all project documentation (including engineering documents / drawings / vendor drawings / documents / charts / specs / manuals / reports / computer files) by the Document Control department
Ensuring that all project documents are delivered in a timely fashion
Integrating all client specifications as required on individual projects
Interacting with IT, clients and engineering groups for set up of electronic systems or projects
Liaising with department supervisors, project managers, and others as required
Ensuring compliance with client requirements for maintenance of documentation
Providing document control training to employees to ensure overall understanding and commitment to the document control role
Providing updates to senior management regarding the status of internal, client or project issues resource planning and continuous improvement requirements
Creating standards for project documentation procedures
Creating and manage the process of archiving of project records
Setting up projects in an Electronic Document Management System (EDMS)
Periodically reviewing departmental process, procedures and standards, identifying areas of improvement, deficiencies and taking the necessary corrective action to maintain quality
Planning, scheduling, and managing responsibilities, objectives and project milestones for the team
Managing performance of the team, including mentoring and coaching direct reports
Providing input to, and participating in, Human Resources activities, including recruitment, terminations, and discipline
Performing other duties as requested
Requirements
High-school diploma or equivalent
Seven (7) years or more experience in document control in the engineering industry, with at least three (3) years of supervisory experience
Strong oral and written English communication skills
Strong organizational and time management skills
Ability to work and lead a team under pressure and meet tight deadlines
Experience in the use of databases and EDMS
Strong desire to achieve results and effect change
Preferred
Diploma or bachelor's degree in business administration
Ten (10) years or more experience in document control at an engineering, procurement, construction firm
Apply for Future Document Control Opportunities
For over 30 years, the success of our business has hinged on the quality of our people. We are always on the lookout for talented individuals who are also smart, humble, honest and hardworking. These qualities are part of life at a top employer. If working at Vista appeals to you, please use the button below to apply for future Document Control opportunities.

Explore Future Opportunities in Project Services