Digital Project Execution — Why Change?
Digital project execution has many benefits and the trend towards a data-centric architecture in capital projects is just beginning.
It was only a few short decades ago that all industries were paper-based. Engineers and drafters drew diagrams by hand and built physical models of their designs.
Facility owners slogged through hard-copy reports in massive binders and fabricators and contractors stuffed their bookshelves with archives of codes and references.
Gradually, some industries realized the benefits of using computer-based applications and those that adopted these processes quickly outpaced their peers in productivity, efficiency, and quality. However, many of the processes supporting these systems and the communication of information between project participants still relied on paper and spreadsheets.
Throughout the project, this led to information silos and a slow and cumbersome transfer of information that was open to error. For example, facility documents and data were often stored in an electronic document management system (EDMS) that was difficult to search and made it impossible to find the needed information quickly.
This scenario is all too familiar to most project participants.
Digital Execution for Capital Projects
Using a digital execution architecture for developing capital projects and operating capital assets is a way of overcoming the problems with isolated information systems and paper-based work processes.
In this model—also known as a data-centricA data-centric outlook is a core concept in digital project execution architecture where data is viewed as the most important and perpetual ... architecture—the information systems are fully integrated and project participants can easily and quickly access information through a technical data portal—a centralized online location that project participants can access in a timely, secure manner over the internet—without having to rely on paper copies for key asset information.
Unfortunately, the oil and gas industry has been slow to adopt the data-centric architecture model.
The current economic environment makes it a challenge to justify building and operating a capital asset. The development of these capital assets has a tendency to go over budget and schedule.
Digital execution architecture is a means of delivering assets in less time and on budget and reducing the operating costs of the asset throughout its lifespan. This new approach has benefits for both the owner-operator and the EPC responsible for designing, procuring, and constructing the capital asset.
There is a direct relationship between data accuracy and cost reduction—as project data improves, the likelihood of reducing project costs increases.
Click To Tweet
High-Level Benefits and a New Relationship
EPCs using this model can offer their customers a high-quality product that typically costs 10 to 40 percent less than a project executed using the traditional model, even when including front-end engineering design and detailed engineering.
These cost savings are from:
reduced workforce hours, resulting in a shorter engineering schedule
enhanced collaboration between project participants, including clients and third parties
improved data accuracy, transparency, accessibility, and security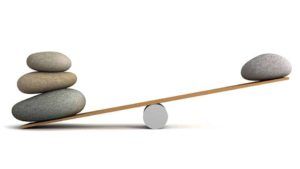 For the owner-operator, this lowers the asset's total installed cost (TIC). If the owner-operator manages its assets using a digital execution architecture during the operations phase, then the total cost of ownershipThe total cost of ownership refers to the total cost of owning an industrial asset throughout its full lifecycle, from design and construc... (TOC) will also be reduced.
There is a direct relationship between data accuracy and cost reduction—as project data improves, the likelihood of reducing project costs increases.
The execution schedule is shorter for digital execution
Project tasks can be accomplished in less time because less-productive activities are eliminated
Less time is lost to rework caused by poor data quality
Decisions can be made faster and more effectively
Less time is needed to chase the data required to complete a task
Adopting the digital execution strategy means cultural and organizational changes for both the EP firm and owner-operator.
Historically, engineers create a deliverable, polish it up, and hand it over to the client for their feedback. The client sits on it and marks it up and then pitches it back over to the EP, with the deliverable going back and forth as many times as it takes to get it right.
By allowing the owner-operator access through the technical data portalA technical data portal (also known as digital project hub) is a web-based application that allows users to organize, validate and collabo..., both parties have the ability to continuously work and contribute to the progression of the deliverable. This means that clients will see unfinished work and work that might contain errors, but in a collaborative environment, this is all part of the process of getting the product to its final state.
This is something that both parties need to come to grips with.
Communication is Key to Success
Ideally, the end goal is achieved quicker because there is improved communication and understanding of needs, which means less recycling.
In addition, the owner-operator has the ability to see what their contractor is doing, and can see progress and status. Such a relationship must involve cooperation, accountability, and a less adversarial approach than that typified by the traditional execution model.
For the EP, the use of a digital execution architecture means rethinking how work is done internally.
Increased transparency between disciplines improves communication and reduces the time waiting for teams to do certain tasks and pass that information to the next team. Communication is much better and there is less interference with people from one group having to interrupt another team.
New business processes must be developed and training provided to support project staff in getting the most out of the new tools.
Savings in Contracting Models
Potential cost savings could arise from different contracting strategies for bidding EP work that are made available due to digital project executionDigital project execution (DPE) is a project management methodology that uses a data-centric approach to reduce project total-install-cost a....
Using a digital project execution approach, with its high degree of data integrity, reduces risk in project development and risk drives behaviour and price. An EP is less likely to accept a lump-sum contract and assume all the risk, knowing that there is uncertainty around data quality. This means that other contracting methods are used, such as a cost-reimbursable model, which can leave the owner-operator open to cost escalation.
Using the digital execution architecture provides greater certainty around cost and schedule by reducing sources of risk.
For the owner-operator, this makes it possible to consider using one EPC to conduct all the phases of a project's development and further reduce the TIC. Even if an owner-operator wishes to retain different contractors for different project phases, the quality of the digitally executed design work handed over will mean less risk for the follow-on contractor.
Benefits by Discipline
Digital project execution benefits every stakeholder group, be it client, EP, or vendor. Moreover, the benefits for one team have ripple effects on other groups.
For example, designers see tangible time and effort savings that create value for facility owners by improving the quality of their designs, and lowering project costs.
The benefits of the digital execution architecture for the project participants fall into several categories:
Timeliness and Ease of Access to Data
One of the biggest problems people have on a project is finding information.
Typically, on a non-digital project, when information is needed for a task, the requestor must ask someone else – a project colleague or vendor, etc. – to provide information. This request goes to a work queue and is completed by the information owner when there is time.
The information requestor might need to follow-up with the owner several times before the request is completed. It might take two or three days to complete the request. Meanwhile, the requestor cannot progress his or her task.
In addition, information requests might need to be issued to multiple information owners, which can complicate matters further. This scenario plays out repeatedly among various information requesters and owners throughout the project's development.
With digital execution architecture, all the information is housed in one place: the technical information hub.
Information updates between applications in the architecture can also be automated. For example, an MTO is automatically loaded every night into AVEVANET or other software. It's in a certain spot, it's always there, and always current – everyone knows where it is.
Just click on the P&ID and the information is there. Beautiful!
Data with Integrity
Unfortunately, miscommunication around data can cause big problems.
Companies end up making important project decisions with old, incomplete information that is riddled with errors. If data cannot be found, it cannot be used or analyzed and the ability to make meaningful decisions is lost, which increases execution risk.
Time is lost trying to make decisions—consequently, projects take longer to execute. Weak or failing knowledge architectures can cost you money and dulls your competitive edge.
In addition to finding information quickly and easily, having confidence in the data is of tremendous benefit. Knowing that data is current and correct means that it can be acted on without needing confirmation.
Ease of Use
Adopting a digital project execution model does not necessarily require the learning of new software applications so that people can do their jobs.
The model can incorporate well-established applications that are familiar to the various project disciplines. Using familiar systems reduces barriers to acceptance. For example, a CAD designer will still use a familiar CAD application to do his or her work.
What changes is how information is distributed to these applications and how it is retrieved from the technical data hub. Once people know where to find the information and the ease with which it can be found, they are then able to work effectively.
Comparison Reports
Digital project execution enables instantaneous comparison reports.
In a non-digital model, reports run on a predetermined cycle and are distributed to project participants. The report might not be up to date because work teams have not loaded their data. Nevertheless, that is all people have to work with, so they use it, and another exercise in data validation ensues.
In the digital model, anyone can run a report to compare data to verify its timeliness before using the data in their own work.
Smaller Teams
Digital project execution eliminates many tedious, time-consuming, non-core tasks, meaning that fewer people can do the same amount of work in less time, while improving the quality of the work.
One significant time-consuming task that project teams face is checking work or document packages. In this example, a package of information is assembled and handed off to a checker, where it sits in a pile waiting for review. The package represents a point in time, so by the time the package is reviewed, some of the data could be out of date.
A manual check can be one of the more expensive processes on a project. Using the digital model as the checking tool can reduce the time spent checking things manually, which is a significant step towards efficiency. In addition, the data is accurate, so there is little risk from rushing something through checking and hoping the data is correct.
The efficiencies of the digital system are so significant that team sizes can be reduced.
Full System Integration
Digital engineering environments present various opportunities to reduce project costs and they all relate to enhanced system integration. When everyone has real-time access to the work produced by others, they execute day-to-day tasks more efficiently and make decisions based on information that is more accurate.
In both greenfield and brownfield projects, cost savings will accrue from:
Increased data accuracy and security
Improved client collaboration
Enhanced cross-function integration
Reduced handover costs
Streamlined design and fabrication integration
Fully-Integrated Engineering Workflow
Digital project execution data from vendor systems seamlessly integrate into the project system architecture, which supports a broad variety of industry-standard file formats and data structures.
Stakeholders in all project phases benefit from this integration. Early advantages include access to design information as it progresses and a convenient "one-stop shop" for all project deliverables.
Value is added during execution and construction phases by making comprehensive, reliable information available at the site. Operations and maintenance teams also benefit from improved as-built drawings, simplified monitoring, and faster access to site data and innumerable other impacts.
A project can be completely integrated using a digital project hub, where a customizable dashboard is used for visualizing and linking data and documents. The platform consolidates project data from multiple sources and makes it available in a common location. The system also performs validation, comparison, business logic checking, and similar functions.
The data available in the project hub is nearly live. The platform cross-references and links all related data items the moment data is uploaded. The portal will maintain the system, subsystem, and tag relationships in line with system boundary drawings.