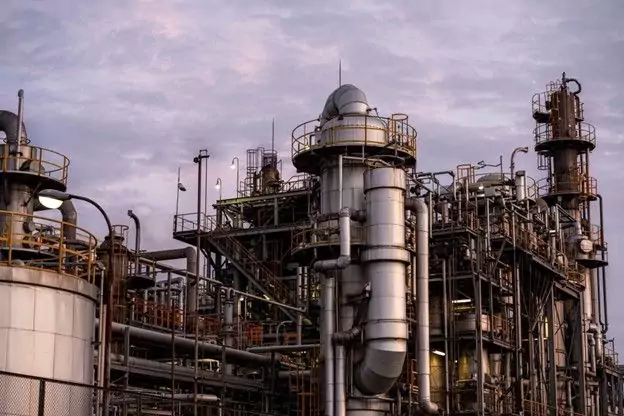 Credit: https://img.freepik.com/free-photo/environmental-pollution-factory-exterior_23-2149057713.jpg
As efforts to counter climate change ramp up and countries adopt more measures to achieve carbon neutrality by 2050, one industry has a tremendous amount of responsibility on its shoulders: the oil and gas sector.
This sector contributes 9% of all man-made greenhouse gas emissions, while the fuel produced as a result contributes a further 33%, a 2020 McKinsey report shows.
And demand has shown no sign of slowing down. The industry accounts for 55% of global energy consumption, with many other sectors entirely reliant on its products.
If North America is serious about achieving its 2050 net zero goals, all of this will have to change. Much like any other sector, the oil and gas industry will have to scale up its decarbonization efforts.
This brings with it many different opportunities and challenges.
How Oil and Gas Can Effectively Decarbonize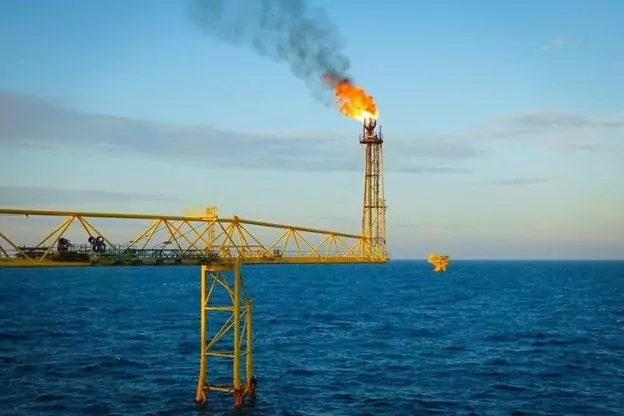 © https://img.freepik.com/premium-photo/gas-is-releasing-burning-atmosphere-from-flare-bridge-offshore-gas-platform_9511-28.jpg
It may seem like a contradiction, but the oil and gas sector could end up playing a massive role in the global decarbonization effort. In fact, industry leaders have predicted that the industry will survive the current shift in climate. It is also expected to lead other sectors by leveraging its years of expertise, technological advancement, and market understanding.
Some of the steps being taken to achieve these decarbonization goals include:
Improving Technology
Efficiency plays a considerable role in decarbonizing the oil and gas sector. With a heightened focus on digital engineering, the industry could improve the accuracy in targeting productive wells and reduce overall energy needs. Improved technology also reduces flaring and methane leaks.
Improving Infrastructure and Reliability
Gas flaring has long been one of the biggest problems associated with the extraction process. It's extremely wasteful—the amount of gas flared yearly could power all of sub-Saharan Africa—and releases large amounts of greenhouse gas.
With improved reliability, regular maintenance, and high-end equipment, industry players can reduce non-routine flaring. Better gathering and transport infrastructure can also help.
Embracing Renewable Power
Oil and gas companies are increasingly embracing renewable energy sources, with many switching from diesel fuel generators to those that run on solar power. Downstream operators are exploring the potential of green hydrogen over steam methane reforming to reduce emissions.
Scaling up Carbon Capture, Use, and Storage
Carbon captured through CCUS is already widely used. As countries increase the number of carbon capture and storage facilities, this will continue to play a significant role in the decarbonization of the industry.
McKinsey estimates that the total CCUS capacity could increase by 200 times by 2050.
To achieve its carbon-neutral goal by 2050, the oil and gas industry must reduce its current emissions by 90% or 3.4 gigatons a year.
With a focus on oil and gas process engineering in upstream, midstream, and downstream operations, this goal no longer seems like a pipe dream.
Decarbonization in North America's Oil and Gas: 2023 Initiatives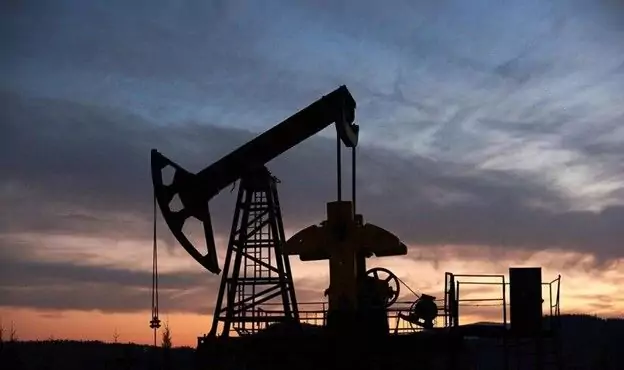 Credit: https://img.freepik.com/free-photo/beautiful-sunset-oil-field-with-pump-jack_651396-1826.jpg
In 2022, the United States Congress launched a significant clean energy push with the announcement of the Inflation Reduction Act, a $370 billion incentive for climate change projects. The Infrastructure Investment and Jobs Act allocated $8 to $10 billion to carbon initiatives a year prior.
The funds will be widely used to scale up carbon capture and storage projects and allow oil and gas operators to develop decarbonization as a service. This allows the industry to take advantage of its underutilized infrastructure and deal with the transportation, storage, and trade of similar molecules.
In 2023, these will provide a significant fillip to the oil and gas industry in its path to decarbonization.
The Securities and Exchange Commission's new rules standardize how companies declare climate-change related disclosures. This will add a layer of accountability and ensure data transparency among stakeholders.
Similar funds have been announced in Canada, such as the Emission Reduction Fund, which promotes decarbonization, and a tax credit promoting CCUS activities. Given the windfall profits the industry made in 2022, further decarbonizing the sector that accounts for 27% of Canada's emissions is within sight.
Sustainable Practices Now and in the Future
Multi-discipline engineering consultants are expected to continue to aid in electrification and energy-efficient measures to minimize emissions and methane leakage. These will help the United States go a long way in its stated goal of reducing emissions by 40% to 45%.
There have been great strides in the adoption of renewable energy in oil and gas systems. In 2022, the production of renewable green diesel saw a 90% surge, which is expected to ramp up further in 2023. Increasing investments in sustainable aviation fuel and renewable natural gas are also expected to push the net zero mission.
Considering the high natural gas prices and energy security concerns, green hydrogen and biomethane are increasingly seen as more attractive for future investments.
The regulatory environment in North America, the willingness of industry leaders to produce decarbonization roadmaps, and the ability of corporations to leverage collaborations and embrace innovative technologies will drive the decarbonization of oil and gas in 2023 and beyond.
The Bottom Line: All Gas, No Brakes
It's clear that the oil and gas industry has its work cut out for itself. Considering the sector is one of the most significant contributors of emissions in the world, a lot will have to be done to achieve the goal of carbon neutrality by 2050.
Fortunately, the industry also has all the tools at its disposal to make this a possibility. By leveraging its immense capital strength, market intelligence, new technologies, and decades of experience in supply chain procedures, it is poised to be a leader in driving the overall energy transition.
By working with various engineering consulting services, North America can move full steam ahead with its decarbonization goals.
Looking to contribute to the oil and gas industry's push towards decarbonization?
Vista Projects is an integrated engineeringThe process of integrated engineering involves multiple engineering disciplines working in conjunction with other project disciplines to e... services firm able to assist with your decarbonization efforts and projects. With offices in Calgary, Alberta, Houston, Texas, and Muscat, Oman, we help clients with customized system integration and engineering consulting across all core disciplines. Contact us today!
Article Credits:
author: Keren Dinkin, Technology Writer and Contributor
reviewed by: Peter K. Murchland, Marketing and Communications Lead, Visa Projects
sponsored by: Tyler Elchuk, Director, Business Development, Vista Projects
Editorial Statement:
At Vista Projects, we are committed to delivering high-quality, informative, and engaging content through our blog articles. Our team of expert writers and contributors meticulously research and create each piece to provide our readers with valuable insights, practical tips, and thought-provoking ideas. We strive to cover a diverse range of topics, catering to the interests and curiosity of our readers. Whether you are looking for the latest trends in industrial engineering, insightful discussions on energy-related issues and opportunities, our blog has something for everyone.
Transparency, accuracy, and credibility are at the core of our content creation process. We adhere to strict editorial standards, fact-check our information rigorously, and cite credible sources to ensure the reliability of our articles. Our goal is to empower our readers with knowledge, encouraging them to engage in meaningful conversations, make informed decisions, and broaden their perspectives. Furthermore, we welcome feedback and input from our readers. Your comments and suggestions are invaluable to us, as they help us improve our content and cater to your interests more effectively. We believe in the power of community and aim to foster a vibrant and respectful environment where diverse opinions are respected and celebrated.
Thank you for being a part of our community. We invite you to explore our blog, share your thoughts, and embark on a journey of learning and discovery with us. Together, let's explore the vast world of knowledge and ideas, making our online space a hub of intellectual curiosity and inspiration.
Warm regards,
The Vista Projects Editorial Team