It's only a matter of time before a good mechanical engineering book proves itself to be helpful. And it doesn't matter if you're an aspiring mechanical engineering undergrad or a seasoned expert in the field.
Competent engineering professionals count on reliable books to make quick and authoritative decisions.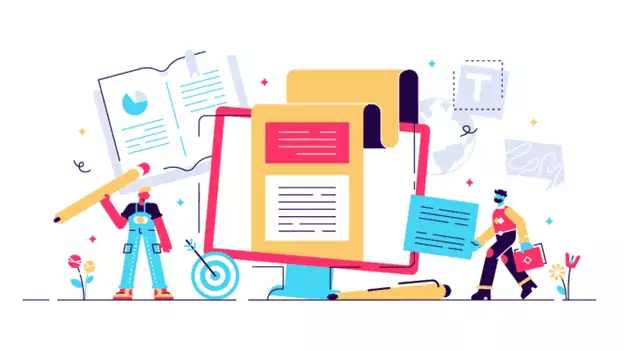 Books serve as the best avenue for transferring information. Imagine a collection of knowledge amassed from generation to generation.
The mechanical engineering discipline can be traced back to the era of the Industrial Revolution. A couple of centuries later, it has evolved tremendously as newer technology emerged. Nevertheless, principles and theories formulated from its dawn are still applied today.
Machine design, thermodynamics, fluid mechanics, and material science are the typical subjects mentioned in relevant mechanical engineering books. Since classical physics governs mechanical engineering, the fundamental principles applied are unchanged. Newer books will continue to discuss these topics with the addition of more advanced ideas.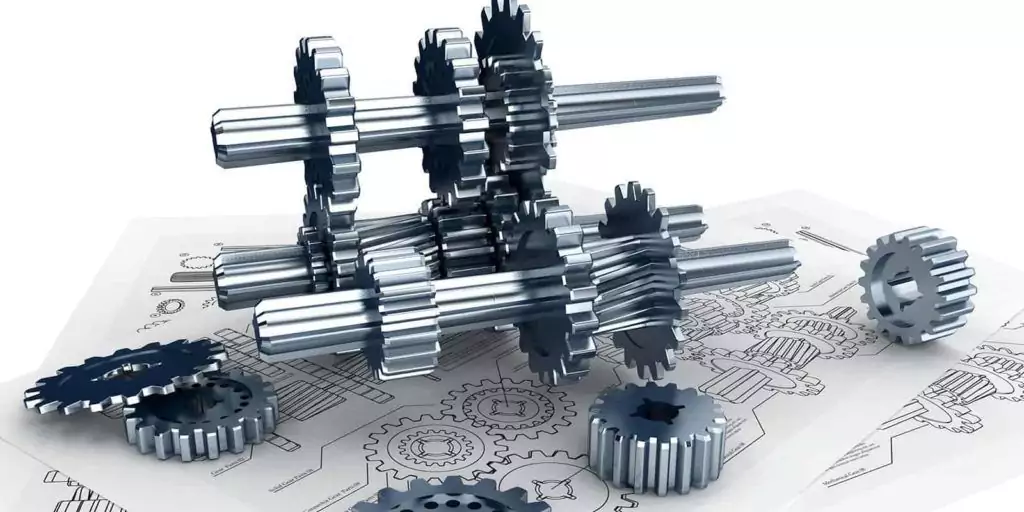 Mathematics and physics explain the concepts of mechanical engineering. Thus, plenty of these concepts are found in many engineering books.
Mechanical engineering as an applied science uses mathematics and physics to model theories, methods, and techniques for real-world applications.
With so many engineering books that have been published, choosing the right one can be quite a challenge. Each year, more are added with no sign of waning.
This article saves you from that tedious process and offers a list of excellent resources to stash in your bookshelf.
9 Mechanical Engineering Books Worth Keeping
Following is our selection of 9 mechanical engineering books worth keeping.
1. Marks Standard Handbook for Mechanical Engineers
When it comes to classical references, this handbook tops the list. Its first edition was published by Lionel S. Marks in 1916. A collective effort from more than fifty specialists made it possible to create a deep acquaintance with each topic.
This excellent resource intends to provide both practicing engineers and students a comprehensive reference material. The book effectively covers every area of the field.
Trends in the future of mechanical engineering called for its content evolution. The recent edition emphasizes subject areas that serve maximum utility to the new generation of practicing engineers. This excellent resource is currently in its twelfth edition.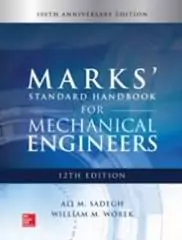 2. Shigley's Mechanical Engineering Design
This engineering book aims to guide students in the beginning of their study of mechanical engineering design. The prime focus of the book is the blending of fundamental concepts and practical specifications of machine components.
This text includes chapters on the machine design process, engineering materials, and machine elements. More specialized areas are also covered. Examples of these are failure prevention, mechanism design, and analysis tools.
The book is in its eleventh edition. It includes new end-of-chapter problems and content changes for clarity and updated references.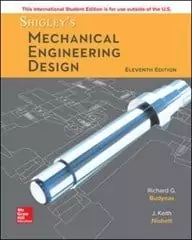 3. Standard Handbook of Machine Design
This was another book created by Joseph E. Shigley together with Charles R. Mischke. It was purposefully written for working designers. Along the design process, numerous questions arise. Thus, resolute, relevant, and precise information must be at hand at all times.
This book covers condensed knowledge of formulas, tables, and charts required by every designer. More than 40 different experts contributed to assembling this unified text of around 50 chapters.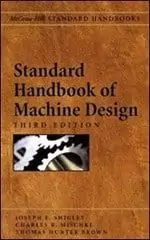 4. Machinery's Handbook
This book was dubbed as: "The principal reference book for the mechanical engineer, designer, manufacturing engineer, draftsman, toolmaker, and machinist". It was created by Erik Oberg and Franklin D. Jones back in 1914. Being continuously improved and republished for more than 100 years, it is now in its 31st edition.
This handbook was designed to become a practical tool itself. It enabled engineers to make or repair with the highest quality, at the lowest cost, and at the shortest time possible. The book covers the most basic up to the most complex information, from mechanics to machining operations and manufacturing processes.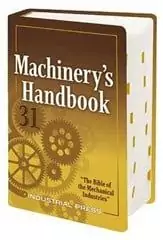 5. Materials Science and Engineering: An Introduction
This book was authored by William D. Callister Jr and David G. Rethwisch. It is one of many that tackles engineering materials.
The book stands out because of its level of detail in covering the basics to the densest subjects. The chapters are also presented in a logical order. It maintains its conciseness as the reader goes through the text.
Materials Science and Engineering by Callister and Rethwisch has been published for its 10th edition. 3D printing and biomaterials are some of the new subjects covered to cope with fast-emerging technologies.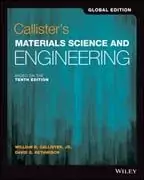 6. DeGarmo's Materials and Processes in Manufacturing
This book was created by E. Paul DeGarmo. It provides basic information on engineering materials and their manufacturing processes. The book intends to bridge the gap between education and industry requirements.
The presentation of the engineering materials section stresses actual applications. On the other hand, chapters on the manufacturing processes, tools, and equipment discuss their functions, working principles, advantages, and limitations.
Its latest edition features advanced processes such as nanofabrication, manufacturing automation, and adaptive computer numerical control (CNC).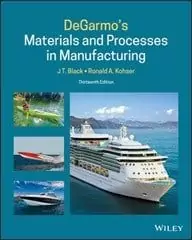 7. Thermodynamics: An Engineering Approach
Moving on to the domain of thermofluids, Thermodynamics: An Engineering Approach is a textbook for undergraduate engineering students. It offers the basic principles of thermodynamics to develop an intuitive understanding of the field. The relationship between physics and real-world engineering is deeply underlined.
The book's content is updated regularly to provide better learning tools. It puts emphasis on physics application, experience association, and the use of artwork. These techniques are used to capture the interest of readers. The 9th edition of the book is now available.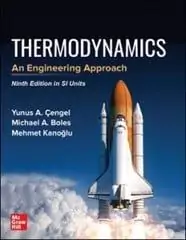 8. Fluid Mechanics
Fluid Mechanics by Frank M. White covers all aspects of the field with great mathematical sophistication. It features a triad of integral, differential, and experimental approaches.
The book is a great primary resource material for students and postgraduate specialists alike. The more recent editions of the book update on trending topics in the field. Advances in specific areas such as CFD, aerodynamics, and turbomachinery are reported. The book is currently in its 9th edition.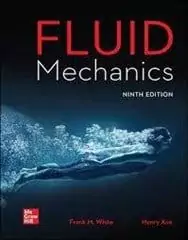 9. To Engineer Is Human
To end this list, it is worthy to mention one that goes beyond the technical aspects of the field. To Engineer Is Human has a thought-provoking approach that relates to all engineering disciplines.
The book revolves around the role of failure in the advancement of engineering design. Famous engineering disasters are cited as case studies.
Henry Petroski, the book's author, is excellent in going through each case. What happened, what went wrong, and what was learned were expertly described.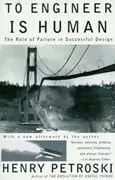 Multidiscipline Engineering Services
Vista Projects is an integrated engineering services firm able to assist with your mechanical engineering requirements. With offices in Calgary, Alberta, and Houston, Texas, we help clients with customized system integration and engineering consulting across all core disciplines.