Electrical engineering encompasses an extremely wide array of industries. This includes its core application in power generation and transmission to the evolving field of quantum technology.
This branch of engineering has become the forefront of innovation. Many physical principles govern the discipline, and more are being added as discoveries arise.
A comprehensive stack of reference materials is necessary to keep a certain degree of proficiency in the field. This article lists a collection of electrical engineering books covering a range of theories and practices.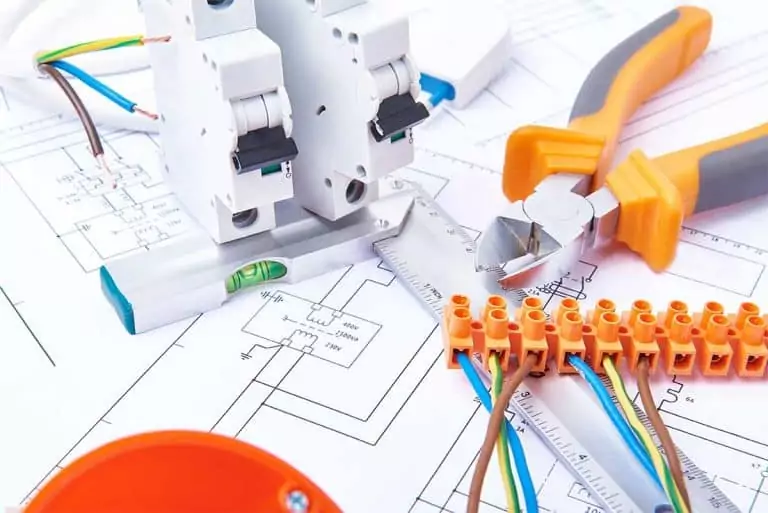 10 Electrical Engineering Books for Students and Practitioners
Following is our selection of 10 electrical engineering books worth reading.
1. Standard Handbook for Electrical Engineers
By H. Wayne Beaty and Donal G. Fink
This reference handbook focuses on power engineering. It possesses highly accurate and comprehensive discussions that aim to serve as a guide for practicing electrical engineers. Some of its topics include power generation, transmission, distribution, and operation.
Standard Handbook for Electrical Engineers has been around for more than 100 years and is currently in its seventeenth edition. A staff of more than 100 experts contributed to the making of this current version. It features new sections such as Interconnected Power Grids, Power System Operations, and Wind and Solar Power Generation.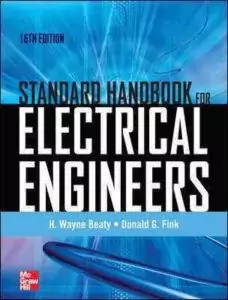 2. Power System Analysis
By John J. Grainger and William D. Stevenson, Jr.
Power System Analysis is another great book under the scope of power engineering.
Its presentation and approach are directed towards senior electrical engineering undergraduates and even practicing electric utility engineers. The use of advanced computer-based techniques explained in a tutorial manner is one of the popular takeaways of this book.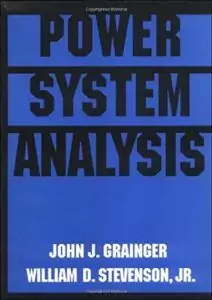 3. Electric Machinery Fundamentals
By Stephen J. Chapman
This book focuses on the fundamentals of the three main electric devices: generators, motors, and transformers. Its content caters to a wide audience of electrical engineering students and other engineering professionals.
The topics covered in this book are constantly changing. The changes are concurrent with the rapid advance in the development of solid-state motor drives. Throughout its revisions, lesser emphasis is given to DC motors. This is due to the developing practicality of AC motors for speed control applications.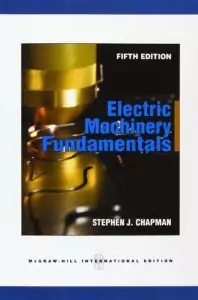 4. Engineering Electromagnetics
By William H. Hayt, Jr.
Moving on from the field of practical electrical engineering, electromagnetics is the fundamental subject for other sub-branches of the field. Concepts of electrical, electronics, communication, signal processing, instrumentation, and control engineering all rely on basic electromagnetics.
Engineering Electromagnetics has been around for more than 50 years and is currently in its 9th edition. It is written for undergraduate students seeking to gain an understanding of the concepts revolving around Maxwell's equations. Its current version is a more condensed material featuring more advanced topics.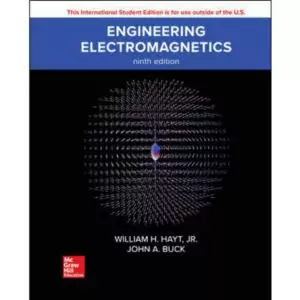 5. Engineering Circuit Analysis
By William H. Hayt, Jr., Jack E. Kemmerly, and Steven M. Durbin
Engineering Circuit Analysis is another book aimed to serve electrical and electronics engineering students.
It's great for growing their base knowledge on circuit theory and analysis. Despite its level of detail, the book's presentation avoids dull discussions and keeps discourse informal. This book is not only useful for electrical engineers but other crafts as well.
The book features a general layout of chapters, basic style of visuals, and worked problems. To add emphasis on texts, it uses icons for common mistakes, ideas worth noting, problems with multiple solutions.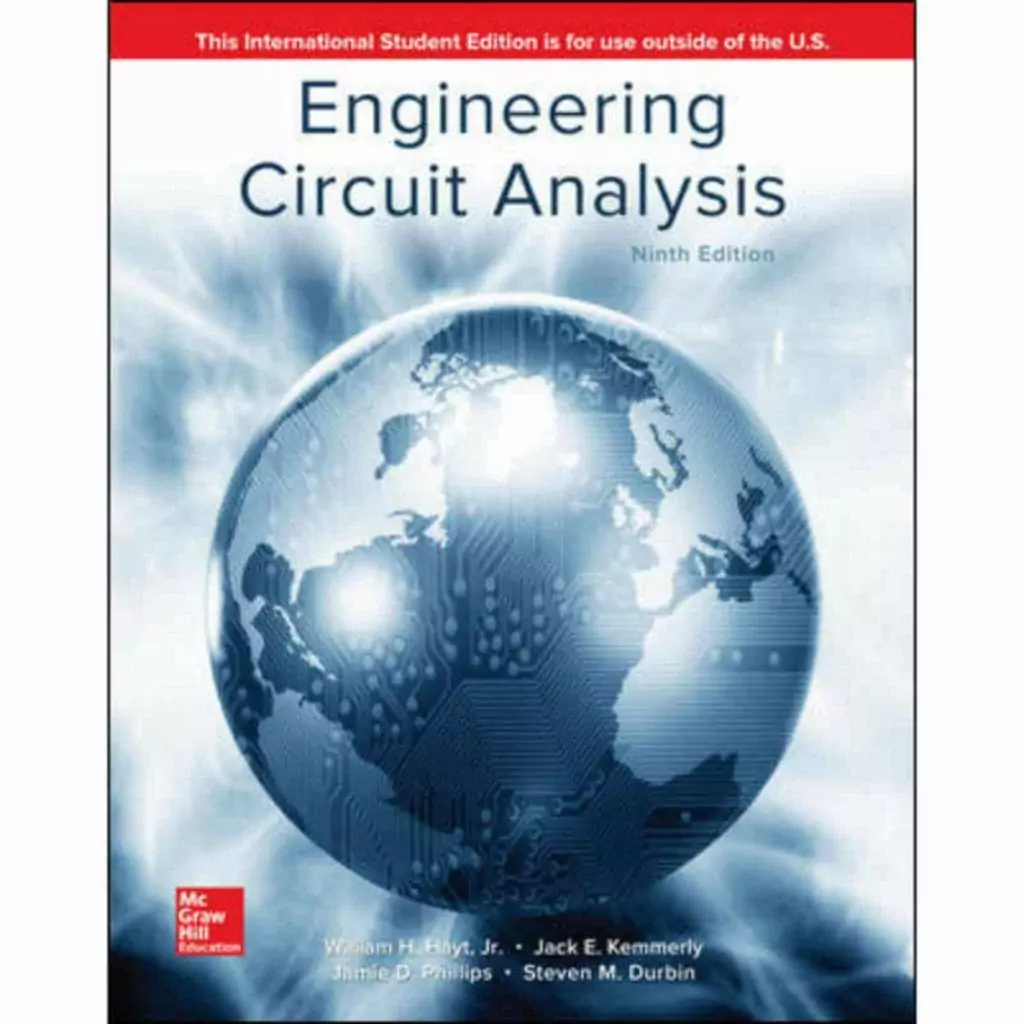 6. The Art of Electronics
By Paul Horowitz and Winfield Hill
The Art of Electronics is a book that concentrates on analog and digital electronics. It was first published in 1980 while its latest edition was released in 2015. The latest edition has a follow-up content named "The X Chapters" which was later printed in 2020.
This book is intended for both students and engineers with a reasonable degree of proficiency. Going through its chapters, its context gradually builds up from simple concepts to advanced topics. The author has the intention of combining engineering disciples and the perspectives of an experimental physicist.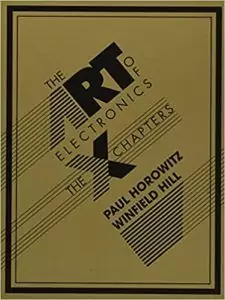 7. The Electronics Handbook
By Jerry C. Whitaker
This book is written for electrical engineers and technicians involved in the design, manufacture, integration, operation, and maintenance of electronic systems.
It works on the fundamental theories behind electronics and its practical applications. The content broadly covers the whole field of electronics. It consists of 23 chapters containing information ranging from classical devices to new and emerging technology.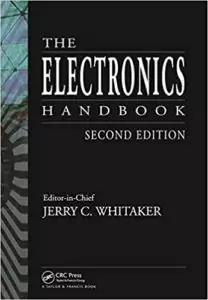 8. Control Systems Engineering
By Norman S. Nise
Control Systems Engineering is highly popular because of its clear writing. It is a recommended book not only for electrical engineers but for anyone who wishes to self-study the topic. This text centers on the practical applications of controls to the analysis and design of feedback systems. It contains explanations backed by real-world examples and case studies.
This book also features material on control system computer-aided analysis and design using MATLAB and LabVIEW. These are particularly useful for topics such as the Root Locus Techniques wherein its solution is tedious to perform manually. Control Systems Engineering is currently on its 8th edition.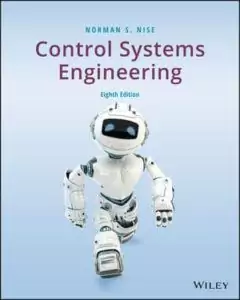 9. Modern Control Engineering
By Katsuhiko Ogata
Most instrumentation and control references are leaned towards chemical engineering. This book, on the other hand, is intended for electrical engineers.
It first touches on the topics of measurement standards and errors. Then the book goes on to the electrical aspects of the field. Most of the content talks about individual electrical components, circuits, and signal measurement systems.
Instrumentation and Measurement in Electrical Engineering are aimed at forming technical and scientific knowledge about instrumentation systems. It is good in instructing how to apply measurement methods using electrical systems for a particular application.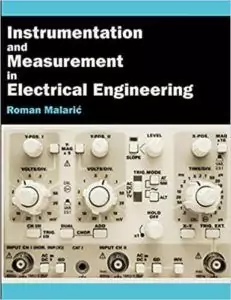 10. Instrumentation and Measurement in Electrical Engineering
By Katsuhiko Ogata
Going up a notch from the previous item brings Modern Control Engineering by Ogata. This book gives a comprehensive treatment of the analysis and design of control systems based on classical and modern control theories. It is an excellent reference for senior students with a background in differential equations and advanced mathematics.
The key selling point of this book is the gradual discussion of control theory while avoiding highly mathematical arguments. Engineers will also appreciate the author's approach in linking actual industrial setups and the control principles behind them.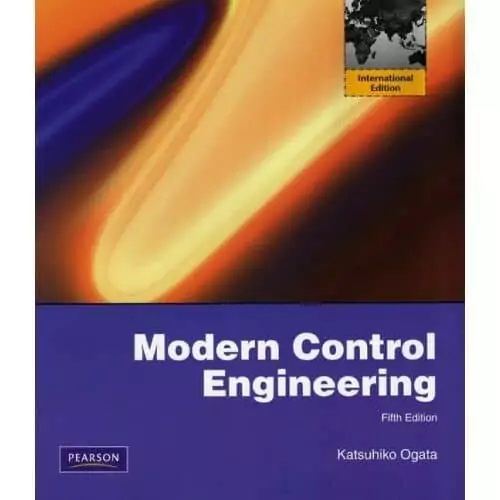 Multidiscipline Engineering Services
Vista Projects is an integrated engineering services firm able to assist with your mechanical engineering requirements. With offices in Calgary, Alberta, and Houston, Texas, we help clients with customized system integration and engineering consulting across all core disciplines.