Engineering Consulting Services for Industrial Infrastructure
In an increasingly challenging market beset by commodity price volatility, oil and gas companies insist on lowering project execution costs. Several clients have turned to Vista over the years for consultation on how to best implement cost-saving initiatives.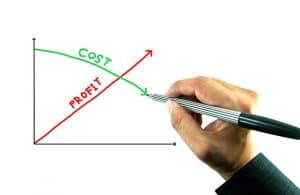 Vista, a full-service engineering, procurement and project management firm focused on Western Canada's energy sector, has provided cost-effective engineering solutions to clients for over 30 years. Our approach is based on doing what is best for the long-term cost of the facility and focuses on integrating modern technology with project management innovation.
Some of the areas Vista provides strategic cost reduction consulting include:
Fit-For-Purpose Specifications
A project's technical specifications define the requirements for materials, instruments, services and design factors. Each of these, directly and indirectly, impacts the cost of procuring materials and of designing the facility.

Most industry specifications were developed during a healthier energy market in which procuring higher-priced equipment could be justified in the name of greater duty ratings. Consequently, these specifications are "gold plated" – that is, overly robust in a challenging cost environment.
Aimed at eliminating excessive design and duty margins to enable the procurement of lower-cost equipment and materials, Vista has developed a full suite of oil and gas equipment and design specifications optimized for the current economic environment.
Modularization Optimization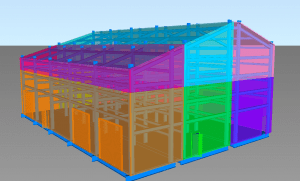 The principle of modularization involves fabricating equipment and structures off-site and maximizing the amount of assembly and construction pre-work performed in the shop rather than in the field. Through our major capital CPF development projects, Vista has learned that
optimizing modularization
is an effective strategy for reducing cost and accelerating the schedule. It also provides significant safety and quality benefits. When paired with other cost-reduction strategies, Vista is able to make early project development decisions to maximize equipment and structural modularization.
Minimizing the physical area occupied by a facility can have a significant impact on its overall cost. Drawing on decades of experience designing greenfield facilities, Vista is able to not only compress the footprint of the plant, saving on materials and labour, but to optimize its layout for production processes.
The key is to develop a plot plan that is compact but that still has adequate space for construction and operations. The site space itself should be minimized to limit extensive earthwork requirements. In designing a compact layout to reduce the physical size of the plant and to minimize piping, racks and other material quantities, attention must be paid to regulatory spacing guidelines, equipment spacing specifications, and optimizing berm containment.
Project Controls Optimization
The project controls discipline encompasses the people, processes and tools that manage and mitigate cost and schedule risks on projects. The traditional approach is based on Excel spreadsheets, requiring analysts to gather, manipulate and report on complex data manually. The other approach is to use purpose-built project controls software to mitigate cost and schedule risks. The key benefits of using custom software are timeliness and trustworthiness. Information in a well-implemented system is near-live, meaning a lower chance of incomplete or out-of-date data. This means you can make better decisions because the information is more recent. It is also much more reliable because it's based on defined rules rather than people's judgment. While a purpose-built system requires careful up-front planning and implementation, the benefits of such a system significantly outweigh its initial costs. Vista provides a project controls system that is flexible and agile yet still rigorous, standardized and auditable.
This consulting service if about optimizing the interaction of production processes for maximum efficiency oil sands bitumen production technology. Vista is recognized as one of the industry's leading providers of thermal heavy oil facility design and development services, having engineered facilities producing over one-third of Alberta's SAGD production. Drawing on this expertise, Vista helps to realize our clients' goal of minimizing costs by simplifying the SAGD process. On a recent project, we identified over 90 potential cost-saving changes with our client. These changes ranged from small layout adjustments to significant design modifications.
Value Engineering Consultation
Contact us today to learn more about how our value engineering experience can help your project or asset.