You might be wondering when oil and gas engineering jobs are coming back. Once a booming sector in Western Canada's job market, the energy engineering industry has become a challenging place for many experienced professionals to earn a living since the commodity price crash of late 2014.
Anyone familiar with the oil and gas industry knows the energy sector is notoriously cyclical, and surges in oil prices can represent a justifiable reason for hope. Yet, analysts are hinting that the labour market for oil and gas engineering jobs will never be the same.
This is not necessarily bad news for the industry. Change can be a good thing, and opportunities do exist for people willing to develop new skills in different job roles.

Whether you are a new graduate just starting your career or a seasoned professional keen on advancement, the following advice will help you land an oil and gas engineering job. These three tips also apply to the broader oil and gas sector and not just engineering jobs.
1. Understand Where the Industry Is Headed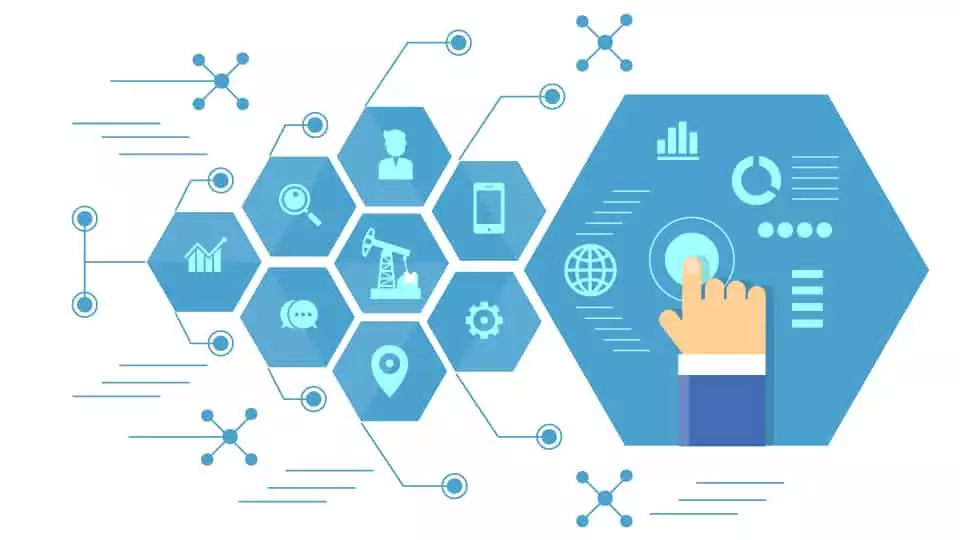 Understanding the industry you're looking to work in is sound advice for any job seeker. There is no doubt the oil and gas industry has changed in the last few years. It is important to know how these changes affect the types of jobs that are available and the skill sets that employers seek to hire.
Although the oil and gas industry can be a tight market, the demand for petroleum products – which includes just about everything from jet fuel to sunglasses – is expected to remain strong for at least another four or five decades. This means career prospects within the industry for engineering graduates and other professionals are strong.
Well-established oil and gas operators continue to value priority occupations such as engineers, tradespeople, technology experts and professionals working in support disciplines like quality assurance, project management, estimating and project controls. Depending on the engineering stream, career opportunities still exist for office-based staff and field workers, including positions at remote facility camps or drilling rigs. Opportunities for short-term contracts, remote workers, and positions with flexible scheduling are also growing in popularity as employers seek new ways to attract top performers.
Landing a good engineering job in oil and gas, however, will require requisite skills and sustained preparation.
A Brief Overview of the Job Space in the Oil and Gas Industry
In the oil and gas industry, as with almost all other industries today, substantial differences exist between the workers employed in the industry a decade ago and those entering it today. Regulatory changes and advanced technologies – such as virtual reality, machine learning, and digital project execution platforms – demand a workforce with particular skills and qualifications.
The result is an oil and gas workforce in transition, where professionals are not only expected to be equally familiar with traditional fundamentals and new technology but also need to display a variety of specialized skills and business acumen.
In short, there is a healthy demand for motivated and adaptable specialists who understand the challenges and opportunities the oil and gas industry faces. For this complex industry to remain profitable, it needs to employ an agile workforce.
2. Develop the Required Professional Skills
In Shifting Priorities and A Shifting Workforce, a 2015 report sponsored by the Government of Canada, the co-authors PetroLMI and Enform identify key aptitudes and characteristics of a modern oil and gas worker:
Be comfortable with technology
Have business acumen
Be innovative
Be able to negotiate successfully
Strive for continuous improvement
Be highly skilled at reading, numeracy, communicating and problem-solving
Plan and execute projects of all sizes
Be aware of the regulatory and compliance implications of new and planned operations
Understand the cost implications associated with their actions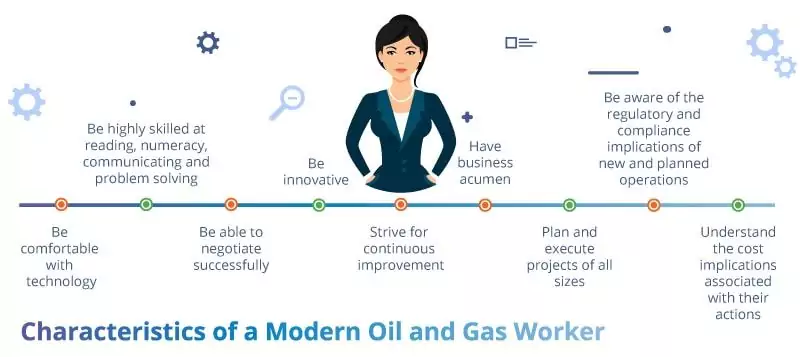 The report, published at the onset of the energy sector downturn,  accurately identified where the industry's labour market was headed. For some, this shift was a reason to rethink their career paths. Other workers saw the changing oil and gas sector as an opportunity to embrace a new challenge within a familiar industry.
The Evolving Role of an Oil and Gas Worker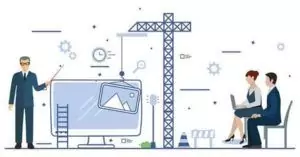 As the industry moves towards a more complex, technical environment, the role of oil and gas workers will evolve. Automation and big data analytics are vital to improving operations and productivity for producers, engineering firms and field companies. This trend has helped the oil and gas workforce to do their jobs by automating repetitive tasks and empowering workers to focus on higher-value functions.
For example, ten years ago, an estimator likely spent more time compiling data than analyzing it. But data-centricA data-centric outlook is a core concept in digital project execution architecture where data is viewed as the most important and perpetual ... technologies have streamlined the collection process, and today an estimator has more time for analysis, which is of much higher value to employers.
Workers who understand where they might fit within the modern job market will be able to focus on developing the skills that offer value to potential employers. Companies are already looking for ways to reduce safety risks and operating costs by automating tasks in the field. Recent announcements about the deployment of electric autonomous haul trucks and the use of robots to monitor construction progress at module yards are examples of technology displacing traditional oil and gas jobs.
The key to maintaining a successful career during this industry transition is to recognize the new types of job opportunities that come with technological evolution. As the demand for haul truck drivers decreases, the demand for automation technicians will increase. There is no time like to the present to develop new skills to meet the requirements of an evolving job market.
Support Professionals in the Oil and Gas Industry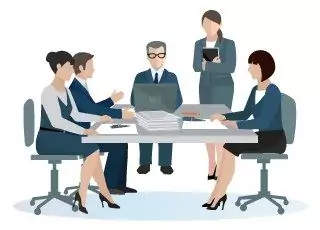 Although many jobs within the oil and gas industry are engineering-focused or trades positions, there is a demand for non-engineering knowledge workers.
Professional opportunities are open within various fields, including health and safety, supply chain management, geophysics, environmental science, project controls, human resources, business administration, and public relations. The educational backgrounds of the people succeeding in these fields can be just as varied as the skills and working environments the roles require.
A common trait across all roles is an understanding of technology and how it can improve efficiency. The core duties of any position will likely involve some form of interaction with computer applications. The ability to quickly learn new programs and adapt to process changes is key to career longevity.
It seems the best skill any worker can develop is the ability to learn.
3. Prepare for the Job Application Process
The professional space for recent graduates or engineers in training (EITs) and established engineers looking for work in the oil and gas industry is competitive. Likewise, non-engineering professionals keen on entering this job sector will also face stiff competition.
Without a strategic and sustained plan to further your desired career goals, carving a niche within the energy industry will be difficult. In fact, a career plan is something that many professionals will revisit at different stages in their professional lives.
Networking
There are several tactics for a well-planned job hunt. Perhaps the most overlooked is the need to maintain a professional network. People who network continuously usually don't have difficulty finding new opportunities. On the other hand, ignoring your network until a need arises can put job seekers at a disadvantage.
Networking takes time and doesn't come naturally to everyone. It's important to think outside the box, or at least outside of LinkedIn. Online job board site, Monster, recommends 5 Unexpected Places For Professional Networking:
Gym classes
Book clubs
Charity organizations
Vacation destinations
Communal workspaces (e.g., coffee shops)
Applying for future opportunities with companies can also be an effective way to get to the head of the candidate list. Employers will often look to hire or rehire candidates already in their network before posting a job position externally. And signing up for job alerts with targeted employers or job boards can help stay on top of job opportunities.
The Applicant Profile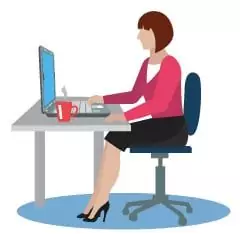 Standard tools like a professional resumé, digital portfolio, and list of references are just the beginning. Depending on the role, professional or educational distinctions, an active social media presence, volunteerism or community service, and technical training certificates can help an application rise to the top.
Applicants should also prepare to demonstrate their skills under pressure.
Applicant testing is not a new concept, but the advent of modern recruitment systems and digital technology has made it easier for companies to scale the testing process. A traditional approach is to test candidates as part of the interview stage.
Candidate Testing
At Vista, we administer technical aptitude tests to assess a candidate's competencies before interviewing candidates in person. This enables our recruiting team to select only those candidates with proven technical capabilities for an in-person interview.
Every organization will have its own way to test candidates. Depending on the role or engineering discipline, applicants should expect a technical test to take 30 to 120 minutes. Candidates applying to work at Vista are typically given a window of 2 to 5 days to complete the test, with the timer beginning as soon as the test instructions are downloaded.
Hiring the right people is critical to the success of any business, especially in a multidisciplinary engineering environment where a strong focus is placed on working well with others. Employers require more than just core competencies. Finding employees who align with the company's culture and work ethic is vital to a long-term working arrangement.
Social media is an important place to gauge and understand the social and cultural faculties of a potential candidate. Many companies today also accept or require applications via LinkedIn profiles. This is done to streamline the application process with the aim of understanding the social equation, areas of interest and the mindset of the applicant.
TIP: Be sure to update your personal LinkedIn profile before using it as part of an application.
Character Qualities
As an example of an employer that looks beyond educational qualifications, the emphasis at Vista is on individuals who are smart, hardworking, humble and honest. To standardize candidate evaluation, we follow a multistage recruitment process that includes a technical skills test, a one-way video interview, and multiple in-person meetings. By the end of our process, a successful applicant will have likely invested several hours demonstrating the four qualities we seek.
Resumé and Portfolio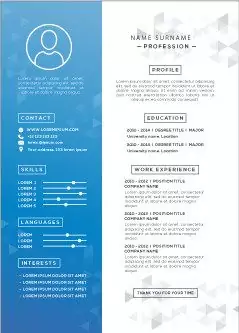 A professional resumé and portfolio deliver the first impressions of a candidate. You can find examples of professionally crafted resumés and portfolios on job board websites and at university career offices. Students can also seek help from college advisers.
Keep in mind that the resumé and portfolio should address the specifications and requirements listed in the job description.
In addition to educational qualifications, other areas to highlight in your resumé include:
research work
software competencies
languages
internships
leadership roles
volunteer activities
military service experience
It is also a good idea for candidates to clearly identify career objectives and goals when applying to a position.
TIP: keep your resumé concise. One page or two (at most, for a senior candidate) is adequate.
Preparing for an Interview
The first interview is crucial for several reasons. Acing the first-round interview will boost your confidence and indicates your preparedness and drive to the potential employer. Use these tips as a guide for a successful interview:
Always be prepared for a test during an interview. An employer might have tests planned to check technical strengths, including software knowledge or social skills.
Remember important talking points about your professional experience. A portfolio is both a practical and professional tool when preparing to interview for a position. Be prepared to speak to the specializations, certifications or accomplishments highlighted in your portfolio.
Brush up on any news about the company, the industry, as well as prevailing industrial and global trends. Interviewers often refer to industry news or trends to test the knowledge of potential applicants.
Preparing for a One-way Video Interview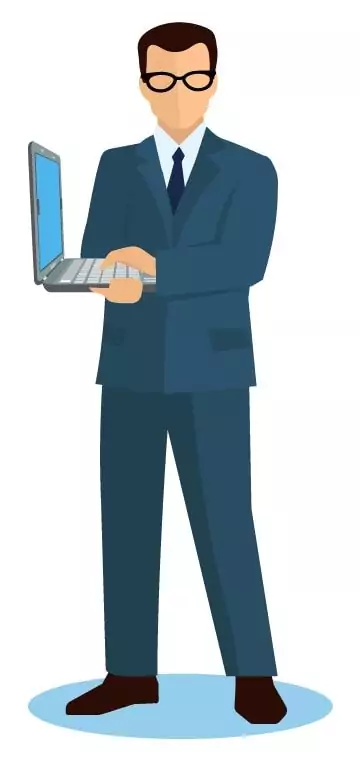 If the interview is going to be via one-way video – a core component of Vista's application process – we recommend:
Ensuring all devices (audio and video) are functional
Preparing responses to general and specific questions (goals, objectives etc.) in advance
Staying within the allotted response time
Keeping all references and support material on hand with required logins (where necessary)
Dressing appropriately – this is just as important for video interviews as it is for in-person interviews
Considering the appropriateness of the background environment where you decide to film yourself
TIP: conducting a video interview at home is fine, but the space you use should be clean and tidy.
Landing an Oil and Gas Engineering Job
Oil and gas is a highly professional and specialized industry. It is heavily influenced by new technology, domestic and global commodity market competition,  criticism by environmental groups, and the pressures of fiscal responsibility to shareholders. Breaking into this industry can be tough, but the opportunities for a specialized engineering-based workforce are growing.
Engineering graduates determined to work in this industry need to be knowledgeable and understand where it is headed. This insight will help better prepare workers for a career in an evolving cyclical industry.