Vista Projects mechanical engineer touts enthusiasm, flexibility as keys to company success: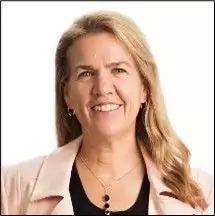 After speaking with Jennifer Gray several times over the past few months, I've learned that she doesn't just like her job….she loves her job.
Trained as a mechanical engineer back in the nineties, Jennifer says her 21-year career at Vista Projects has been a great ride.
"I'm one of those people that actually loves her job," says Gray. "Although, I don't really like approving timesheets," she says with a grin.
Gray, who is now Vista's Engineering Director, started working at Vista in 2001 and hasn't looked back. Gray's team of engineers and designers work on several areas within the business including process, mechanical, piping, stress, civil, structural, electrical, instrumentation and controls. Gray has approximately 85 employees and contractors on her team.
"My team understands what our client wants and know that quality work, flexibility and adaptability are keys to success," says Gray.
Gray says enthusiasm is a key ingredient in emerging leaders on her team.
"I look for passion and a spark in young engineers," says Gray. "That intrinsic drive to do something fantastic is central to who we are at Vista."
We wish nothing but the best for Jennifer as she, and others, celebrate International Women in Engineering Day!
_____________________________________________________________________________________
Vista Projects provides multi-discipline engineering services across a myriad of industries. The company is an AVEVA Registered System Integrator specializing in the configuration, implementation, support, and administration of the AVEVA Asset Information Management system. The company's technical engineering experience supports EPCs and asset operators with customized system integration consulting for capital projects. The company's growing team of professional engineers ensures that asset owners maximize the return on their system integration investments for any project.
The engineering firm has accrued over three decades of experience providing multi-discipline engineering teams for brownfield and greenfield projects of all scale and scope, from large production facilities to technology pilots.
Authored by: Peter Murchland