Over the Christmas season, Vista had the opportunity to adopt 17 families through NeighbourLink Calgary's annual Adopt-A-Family initiative.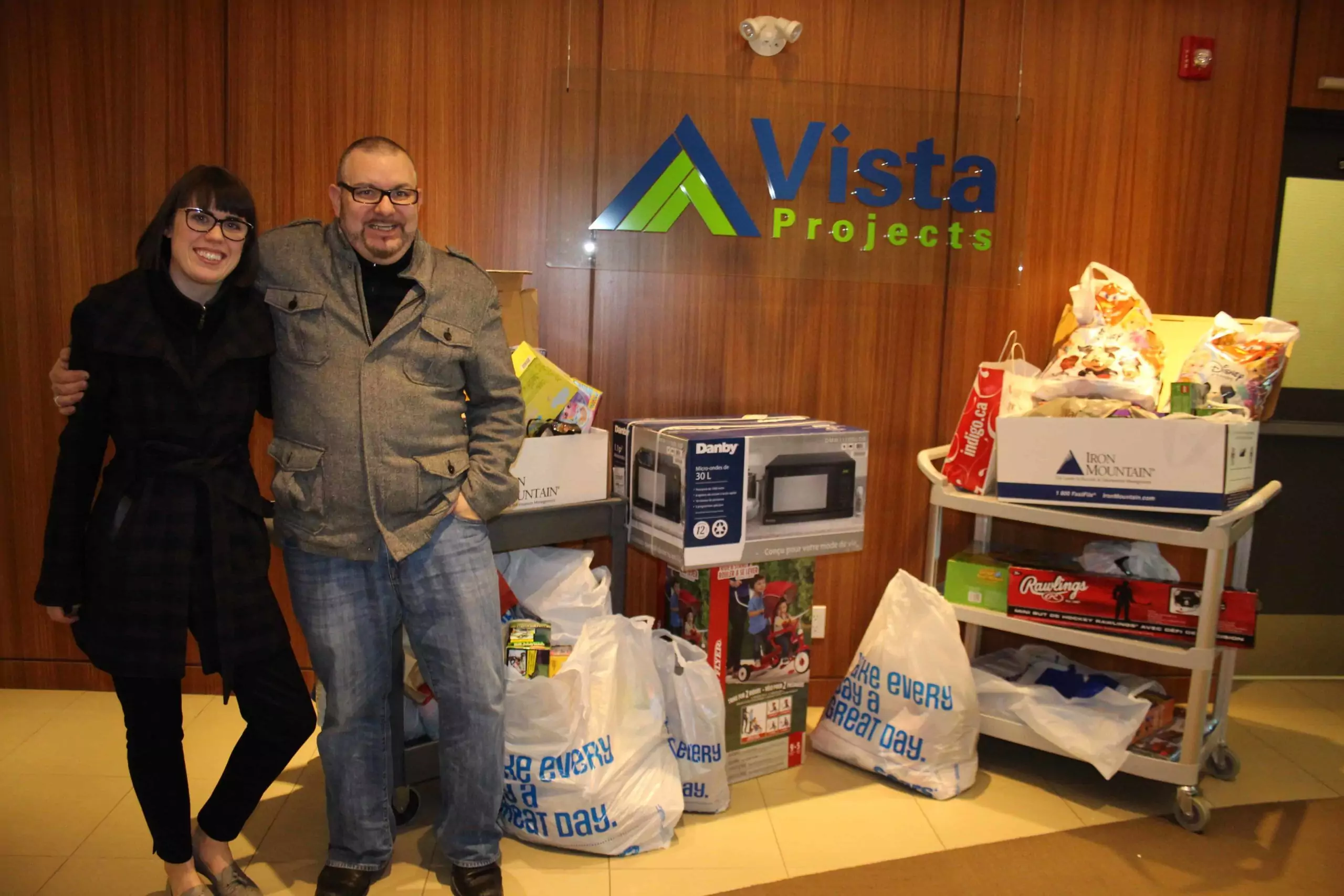 Vista staff purchased gifts for families in need, including clothing, toys, and housewares in addition to raising over $7,000, which was used by NeighbourLink volunteers to purchase grocery gift cards and to fulfill the Christmas wishlists of Vista's adopted families.
Faye, who has volunteered with NeighbourLink for over 15 years, spent days leading up to Christmas delivering gifts to six of Vista's adopted families. She reflects: "I cried at each and every house. Each family had children and to see the parents' excitement because they were able to provide for their children or the kids get giddy as we delivered the packages was overwhelming. We delivered on the 23rd and 24th and the parents were so relieved to receive the grocery cards, you could tell it relieved some stress."
NeighbourLink is a charitable organization dedicated to providing essential items to low-income families. Each year, with the help of many generous volunteers, the organization helps thousands of individuals from all walks of life by collecting financial and item donations and distributing them to those in need.