September 5, 2023 (Calgary, Alberta): The Board of Vista Projects Limited (Vista) is pleased to announce the appointment of Scott Mussbacher as their new Chief Executive Officer (CEO) effective September 1, 2023.
"I'm equally humbled and honored to take on this new responsibility at Vista," says Mussbacher. "Vista is renowned for driving value for clients across North America and, as we continue to expand our horizon, I'm excited for Vista to find new, innovative ways to create growth for our clients."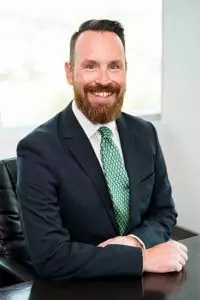 Mussbacher has 17 years of progressive experience with Vista. Since 2006, Mussbacher has worked in process engineering, project management, and system integration roles as Vista has continued to diversify and grow. Most recently, Mussbacher held the position of System Integration Manager which has developed into an industry-leading implementor of engineering and design tools.
"Scott has exemplified strong leadership and the ability to grow new business lines which is commensurate with Vista's long-term plans," says Bashar Hussien, Vista's outgoing CEO. "Scott characterizes the unique, client-centered approach to engineering which has propelled Vista's success."
Scott has a Bachelor of Science in Chemical Engineering and a Master of Science in Chemical Engineering – both degrees from the University of Alberta. Scott is an expert in process engineering, digital engineering, project management and data-centricA data-centric outlook is a core concept in digital project execution architecture where data is viewed as the most important and perpetual ... project execution. Scott is also a member of the Association of Professional Engineers and Geoscientists of Alberta (APEGA).
Board Changes
Vista is also announcing that Alex Campbell, the Founder and Chairman of Vista, is stepping down as Chairman but will continue to provide his expertise on the Board as the Founding Director. Bashar Hussien, Vista's outgoing CEO, will replace Campbell as the Chairman of the Board. Both Board changes are effective September 1, 2023.
"Bashar has led Vista through challenging markets and adverse economic conditions during his time as CEO. We have emerged as a strong, diversified organization and I am looking forward to Bashar's contributions as our Chairman," says Campbell.
About Vista Projects 
Vista Projects provides multi-discipline engineering services across a myriad of industries. The company is an AVEVA Registered System Integrator specializing in the configuration, implementation, support, and administration of the AVEVA Asset Information Management system. The company's technical engineering experience supports engineering, procurement and construction companies and asset operators with customized system integration consulting for capital projects. The company's growing team of professional engineers ensures that asset owners maximize the return on their system integration investments for any project.
The engineering firm has been helping clients since 1985 by providing multi-discipline engineering teams for brownfield and greenfield projects including large production facilities and technology pilots.
Media Inquiries
Peter Murchland
Phone: 403-214-7339
Email: peter.murchland@vistaprojects.com
For more information about Vista Projects please visit our website: