Vista Projects is a truth-based industrial engineering firm based in Calgary, Alberta, Canada. Vista specializes in the treatment of produced water from oil and gas processing facilities as well as other industrial applications.
CALGARY, AB, CANADA / ACCESSWIRE / February 11, 2020 / Vista Projects Limited, a produced water treatment engineering firm based in Calgary, Alberta, is pleased to announce that subject matter expert, Scott Mussbacher, will be speaking at the Produced Water Seminar 2020 in Houston, Texas on February 13. The two-day seminar will feature presentations and panels on a range of topics, including Recycling Case Studies, Innovations in Advanced Produced Water Treatment, HSE and ESG for Water Sustainability, and Offshore Produced Water Treatment and Solutions. Scott's presentation is titled Lessons Learned from the Evolution of Water Reuse in Alberta's In-Situ Heavy Oil Operations.
Vista Projects is a truth-based industrial engineering firm with expertise in the treatment of produced water from oil and gas processing facilities. Vista is an integrated engineeringThe process of integrated engineering involves multiple engineering disciplines working in conjunction with other project disciplines to e..., procurement, and project management firm that helps clients with the digital transformation of their assets. Known for engineering some of the most successful industrial facilities in North America, Vista's experienced team of professionals is committed to delivering high-quality, cost-effective designs.
More details about Vista's produced water treatment services are available at https://www.vistaprojects.com/markets/produced-water-treatment/
Vista is certified as a Great Place to Work® and its continued success comes from a commitment to supporting the firm's people in the delivery of high-quality, fit-for-purpose engineering products for clients. A leader in data-centricA data-centric outlook is a core concept in digital project execution architecture where data is viewed as the most important and perpetual ..., single-source-of-truth execution architecture and digital engineering environments, the company's experience and capabilities apply across a wide range of markets, including biofuels, gas processing, heavy oil, midstream infrastructure, produced water treatment, and refining. The focus on delivering high-quality, fit-for-purpose designs has helped to earn the company's reputation as a trusted leader in facilities engineering.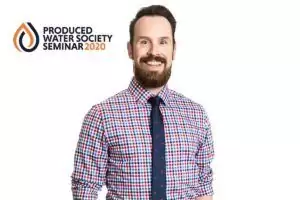 Scott is a key member of Vista's Process Engineering and Project Management teams. Scott has a Bachelor of Science in Chemical Engineering and a Master of Science in Chemical Engineering – both from the University of Alberta. As a Water Treatment Specialist and Technology Selection Engineer, with expertise in regulatory applications and compliance, Scott has successfully applied his skills in a wide variety of industrial applications and employed fit-for-purpose water treatment technologies to meet client needs.
He has successfully led multi-disciplinary engineering teams to develop cost-saving measures by reducing capital and operating expenses while enhancing safety in the workplace. In his project management role, Scott has guided the team to achieve tens of millions in CAPEX savings while ensuring that critical milestones are met. Using his collaborative management style, he continues to provide guidance, technical advice, and support for Vista's Data Architecture team.
Contact and location information is available at Vista Projects | Truth-Based Industrial Engineering
GMB Location: https://www.google.com/maps?cid=9362449629962415089
Contact Vista About Produced Water Seminar 2020
Name: Vista Projects Limited
Email: Send Email
Organization: Vista Projects Limited
Address: 330-4000 4th Street SE, Calgary AB T2G 2W3
Phone: (403) 258-4085
Website: https://www.vistaprojects.com