Calgary engineering firm, Vista Projects, announces new agreement with Marbet Wil, a Polish environmental services company
December 14, 2020 (Calgary, AB): Vista Projects Limited (Vista), a Calgary-based engineering firm, is pleased to announce a new agreement with Marbet Wil to engineer sulphur polymer production facilities in Canada. Vista sees this as an exciting opportunity for asphalt and specialized concrete producers, as well as industrial waste management companies, to license the Polish environmental service company's sulphur polymer technology and create Canadian jobs while contributing to the local circular economy.
Marbet Wil's patented solvent-borne modification method converts solid or liquid byproduct sulphur into a variety of high-quality sulphur polymer products. Once transformed, the products are used to stabilize and solidify hazardous waste (Sultech®), produce chemical resistant and waterproof sulphur concrete (Sulstar®), and enhance the durability and lower the production costs of asphalt (SulstarDA®).
"We're excited about the opportunity to bring this ecological and innovative sulphur polymer technology to Canada," said Vista CEO, Bashar Hussien. "Marbet Wil's technology will enable companies to use sulphur in many beneficial ways. These uses range from treating hazardous waste materials and reducing landfill costs, to producing a safe product that can be used to improve durability and replace higher-cost materials in Canadian infrastructure."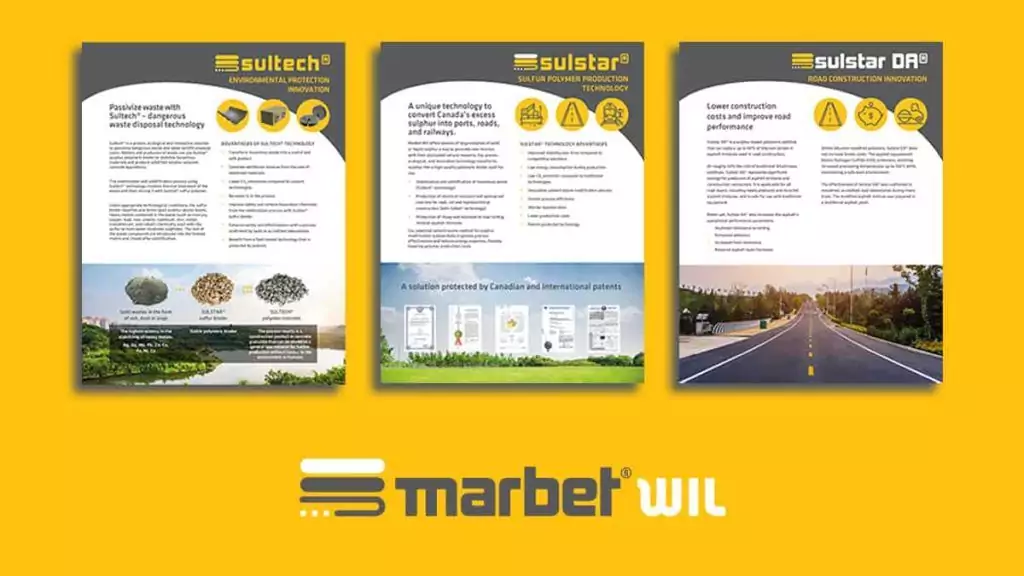 Under the terms of its agreement, Vista has exclusivity in Canada over the engineering design for production facilities that use Marbet Wil's technology. Once a facility is constructed using Vista's engineering, the asset owners will be able to use Canadian sulphur to locally produce Sultech®, Sulstar®, and SulstarDA®.
Sulphur is a byproduct of the oil and gas industry that is used in the manufacturing of many valuable products. Canadian regulations require energy producers to recover and conserve as much elemental sulphur as possible during the processing of sour gas, which takes place at gas plants and in-situ facilities.
Canada is one of the world's top sulphur producers and exporters. However, a global supply excess has forced companies to implement expensive sulphur storage processes.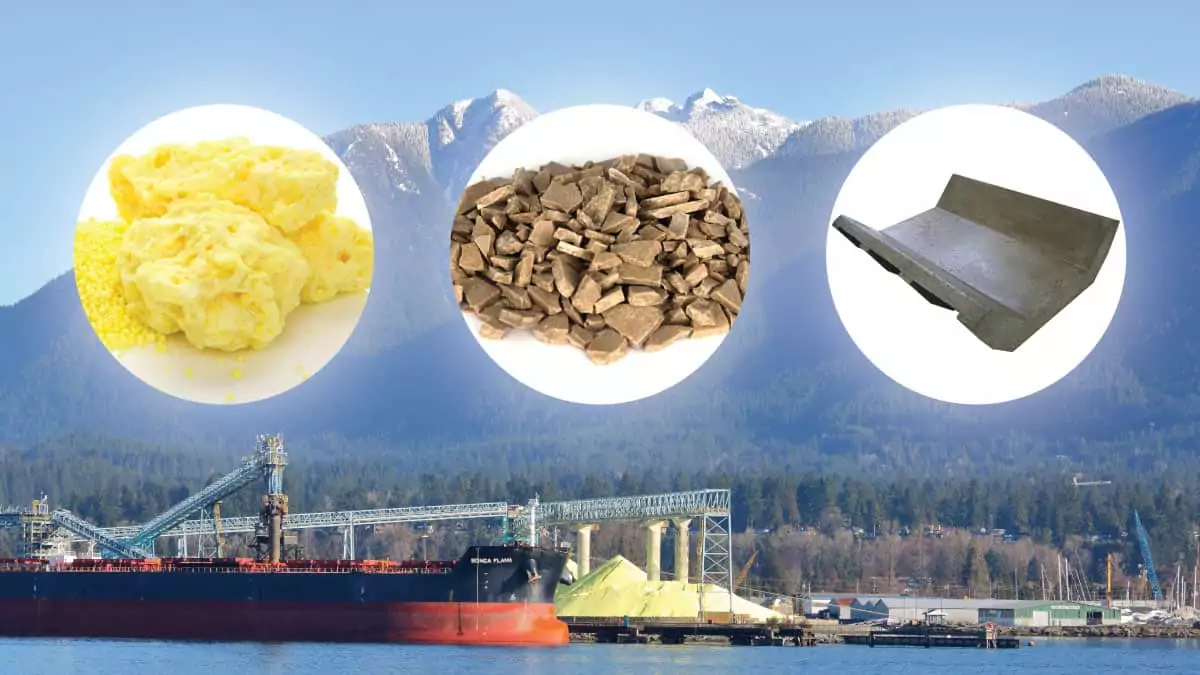 Compared to traditional sulphur polymer technologies, Marbet Wil's patented process requires less energy, lowers CO2 emissions, and reduces production costs.
"Building sulphur polymer production plants will create jobs, and with Marbet Wil's technology, this could represent an environmental and economic win for Canada," Hussien said. "As a longstanding Canadian engineering firm, we're focused on helping our clients develop sustainable solutions for future generations. This sulphur polymer production technology aligns with Vista's engineering expertise and ESG values."
More details about Vista's sulphur polymer production engineering services are available online: vistaprojects.com/sulphur-polymer
About Vista Projects
Vista Projects is a multi-discipline engineering and system integration firm that simplifies the digital transformation of industrial assets for clients. A leader in data-centricA data-centric outlook is a core concept in digital project execution architecture where data is viewed as the most important and perpetual …, single-source-of-truth project execution architecture, Vista is known for engineering some of the most cost-effective processing facilities in North America.
Vista's experience and capabilities apply across a wide range of markets, including biofuels, oil and gas, mineral processing, produced water treatment, and refining. Its focus on delivering high-quality, fit-for-purpose designs has helped to earn the company's reputation as a trusted leader in facilities engineering.
Media Enquiries
Peter Murchland
Phone: 403-258-4085
Email: peter.murchland@vistaprojects.com