These Halloween safety tips will help you and your loved ones have a safe and fun All Hallows' Eve. If you aren't up for roaming the neighbourhood this year, there are plenty of fun at-home Halloween ideas, from candy pinatas to trick-or-treat driveways.
If you are going out with the kids, check with your local community to see what is going on this year as it can vary by municipality. Trick-or-treating is allowed in Alberta and the provincial government has recommended Halloween safety guidelines to help you celebrate the spookiest time of year without the fear of spreading COVID-19.
Trick-or-treating is also OK in Houston, Texas, this year, and the local Houston Health Department released its recommended Halloween guidelines to help identify the risk level of different activities.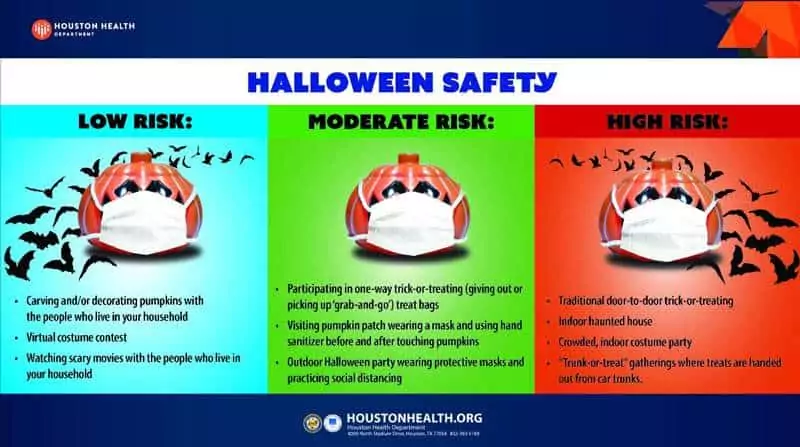 This is usually the time of the year when we put on eccentric costumes and share tasty treats with the neighborhood kids. Glow sticks, haunted houses, jack-o'-lanterns and other exciting things are why Halloween is one of the most anticipated times of the year.
But as a parent, this fun day could take an unexpected disastrous turn if you are not prepared.
So much can go wrong:
weather
darkness
costumes
open flames
Check out these simple, proven and effective safety precautions to keep your child safe this #Halloween
Click To Tweet
These factors could all contribute to an unfortunate Halloween safety incident. Anxiety over the risk of an accident shouldn't rob you or your child of the joy of Halloween. You can take simple, proven and effective safety precautions to keep your child safe.
Costumes
Wear costumes and footwear that fit properly. Loose, baggy costumes are a tripping and fire hazard. For small girls, flat, sturdy shoes are more suitable than high heels.
Dress for the weather, especially the cold. Wear something warm underneath the costume and opt for costumes that provide weather protection.
Choose costumes, wigs, and beards that are flame resistant.
Keep your child away from pets while wearing his or her costume. Pets might become aggressive or frightened because they do not recognize your child while in costume.
Secure scarfs and hats, so they do not slip over your child's eyes.
Masks and Props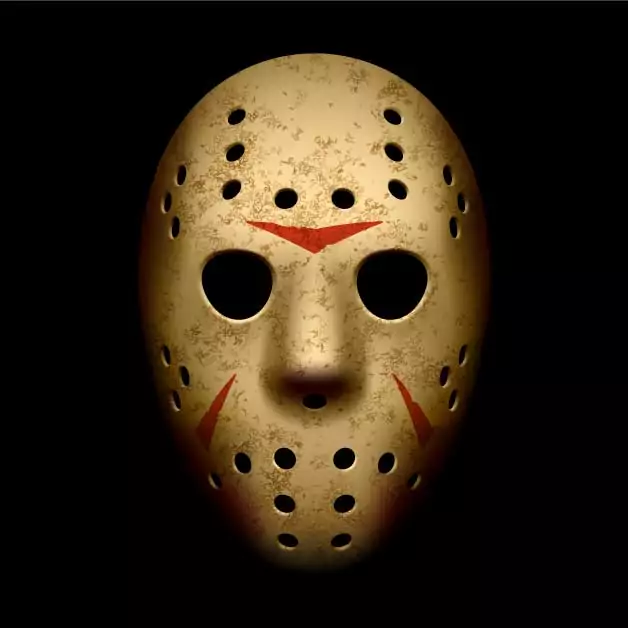 Choose hypoallergenic, non-toxic makeup or face paint instead of a mask. Masks are not comfortable, and they can interfere with your child's vision and breathing. Besides, it is more fun to create your own look.
If your child wears a mask, make sure his or her front and side view is unobstructed. Larger eyeholes are better for your child's vision.
Avoid giving your child potentially dangerous props such as a sword, knife, pitchfork or wand. Such props can cause injury to your child or those around them. Smaller props might even be choking hazards for very small children. If your child must have props to give their outfits meaning, the items should be flexible and have soft edges.
Trick or Treating
Do not cross lawns, as there is a risk of tripping on yard furniture, hoses, bikes, toys, lawn decorations or other objects. Clear your front yard of unnecessary objects, and make sure the path leading to your front door is unobstructed.
Caution your child to walk in well-lit areas and only visit homes with the outdoor lights on. For emergencies (e.g., a power blackout), pack a flashlight in your child's trick-or-treat bag.
Establish a curfew by which your child should return home.
Prohibit your child from entering a stranger's home and make sure he or she always stays on the porch.
Agree on a route beforehand that sets out what houses or neighbourhoods your child can visit. The more familiar the surroundings are, the better.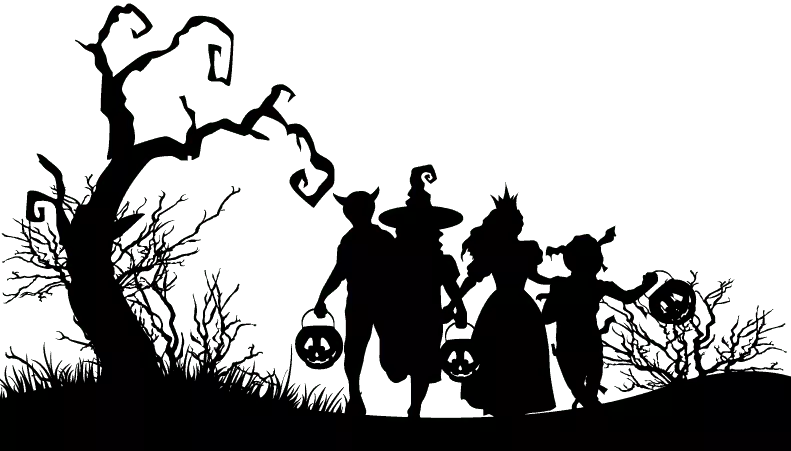 Handing out Candy During COVID-19
Have a sign asking people to not use the doorbell
Wear a non-medical mask that covers the nose and mouth
Set up a barrier to keep the distance between you and the trick-or-treaters
If weather permits set up a station on the front lawn or driveway
Do not leave out self-serve bowls of bulk candy
The Calgary Police Department has released this demo video showing how to safely hand out candy.
Supervision
Children shouldn't trick or treat alone but in a group. A group of two isn't enough. The more children in the group the merrier and safer they will be. Ideally, at least one adult should chaperone the group.
Accompany your child while trick and treating until you are certain that they are old enough to go out without adult supervision. (For most children this will be at age 12.)
You'll have to let your kids go out on their own at some point because it helps to grow their social and independence skills. One way to encourage growth in independence from a young age is to let younger children ring the doorbell as the older children wait a short distance away.
Older children who trick or treat without adult supervision should only do so with a group of their friends who are known to you. They should carry a cell phone so that they can contact you if needed.
Feed your child a light meal or a snack before trick or treating. This will reduce the urge to eat the treats before you've had a chance to inspect them.
Jack-o'-Lanterns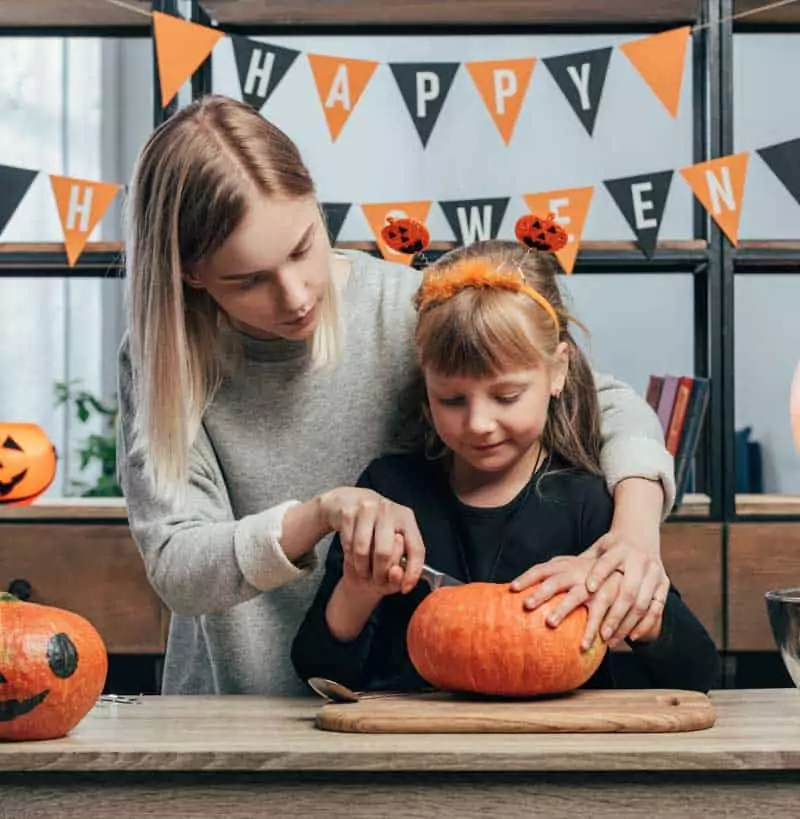 Carve jack-o'-lanterns on a flat, stable and well-lit surface.
Carving a jack-o'-lantern is risky for children, even when supervised. If you're worried about your child handling a carving tool, let he or she participate by cleaning out the pumpkin's insides and drawing the jack-o'-lantern's face.
Adults ought to be responsible for lighting the jack-o'-lantern.
Jack-o'-lanterns should be kept away from footpaths that trick or treaters are likely to use. Be mindful of where you place jack-o'-lanterns. They should be in an open area unobstructed by trees, bushes or flowers that would make them hard to see for children taking a shortcut across your yard.
If you'd like your kids to be more involved in creating and placing jack-o'-lanterns, consider using artificial lights, such as flameless candles and glow sticks, instead of actual candles.
Fire Prevention
Do not allow children to play near a lit jack-o'-lantern.
Keep lit jack-o'-lanterns away from drapes, sofas, beds, clothes and other inflammable objects.
Never leave jack-o'-lanterns unattended or out of sight. If something goes wrong, you want to be able to react quickly.
Road Safety
Drive slowly especially in residential areas. Keep an eye on excited trick or treaters who may dash onto the road without warning. Be extra vigilant.
Remind your child that the rules on pedestrian safety are not suspended just because it's Halloween. They shouldn't jaywalk and must stay on the sidewalk, where provided, and walk facing traffic. Remind your child to cross the street only at street corners or crosswalks and never to pass between parked cars.
Attach reflective tape to your child's costume and trick-or-treat bags. Alternatively, your child's costume should consist of bright colours so that they are easily visible at night.
Remind your child to keep a safe distance from moving motor vehicles.
Warn your child not to enter a stranger's car.
Upon Returning Home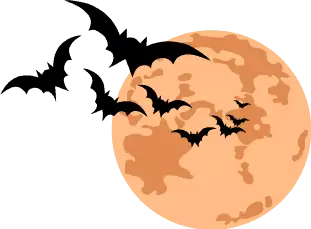 Inspect all goodies in your child's treat bags. Dispose of items with open or broken wrappers or that are unwrapped. Discard any homemade items from people you don't know or items where the brand is unfamiliar to you.
Wash fruits and cut each into several pieces to be sure they are fresh and don't have anything harmful inserted (Australia faced a strawberry crisis after several fruits across the country were found to have needles inside.)
If your child has a food allergy, meticulously inspect candy labels to confirm they are safe to eat.
Ration treats. Just because your child has a bag full of goodies that is no reason for he or she to eat them all. Ration treats by doling out a few each day or week. You could suggest swapping some or all of the candy for something healthier or more beneficial such as a book, toy or an outing.
COVID-19 Note
All trick-or-treating candy should be stored in "quarantine" for four days – so maybe have some backup candy for the kids to have a treat or two at home for when you get home!
General Safety
Many neighbourhoods, community groups, business associations, and workplaces host Halloween parties. Though the parties may be confined to a relatively small area, parents should prioritize attending these with their kids over door-to-door trick or treating.
Your child should know your cell phone or home phone number. They should know how to make a collect call or dial 911.
Attach a tag to your child's costume with their name, address and your phone number. This is especially important for young children who might not have memorized this information. If they get lost, it will be easier for the police or others to contact you.
Immediately report any criminal or suspicious activity to the police by calling 911.
Halloween can be a fun time for children and parents alike as the small army of trick or treaters move from house to house.
The secret to having an incident–free and safe Halloween experience is remembering the rules of Halloween safety. Talk to your children about Halloween safety tips every year to ensure that they never forget these life-preserving measures. Check out all our health and safety tips to learn more.