Gas Processing 101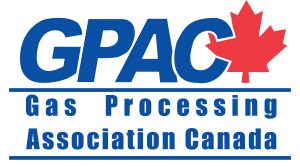 Gas Processing 101 is a free course offered to Gas Processing Association Canada (GPAC) members. As part of its mission to provide educational gas processing resources, GPAC hosts Gas Processing 101 course to provide members a comprehensive source for information about the gas processing industry, with a particular focus on Canadian production and distribution.
The program is intended for people who:
are new to the industry
wish to re-enter the field
are interested in transitioning to a different segment of the industry
are interested in learning more about certain topics
Presented over 14 modules by a collection of industry experts, Gas Processing 101 provides both a theoretical and practical basis on a variety of subjects and explains how each one fits into the industry's bigger picture. When combined, the modules provide a comprehensive overview of gas processing. However, the modules are stand-alone lessons that include an industry overview and members only interested in specific topics will also find value in taking the modules individually.
To learn more about GPAC's academic program, click here.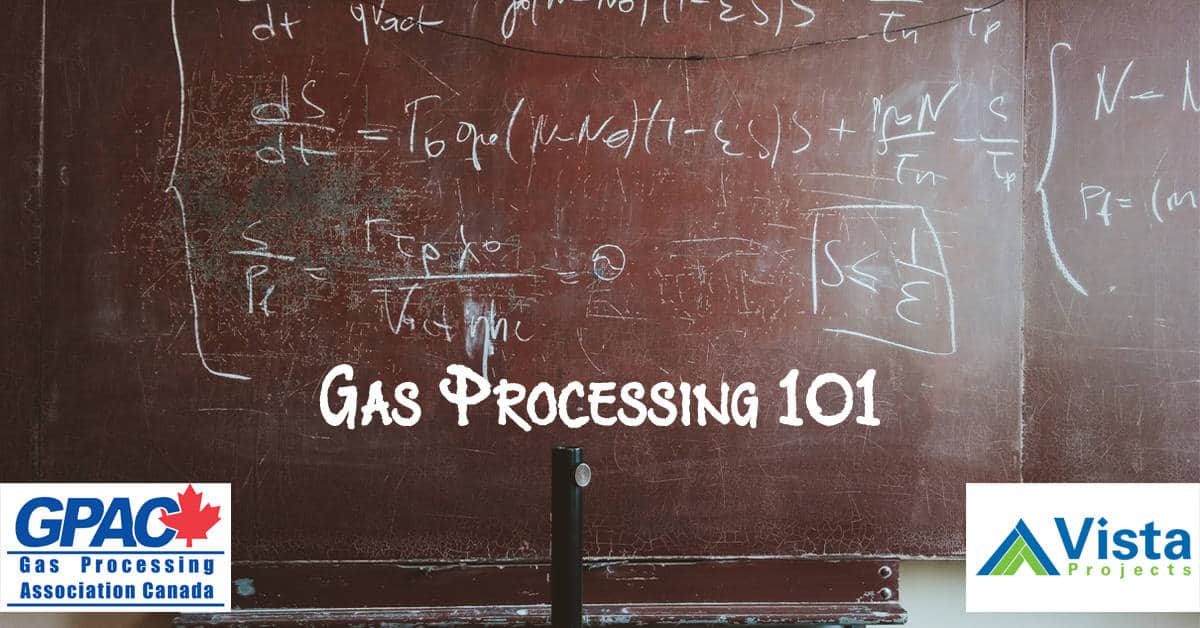 Courses FREE for Members – Sign Up Today!
The 14 courses or modules are available for free to all GPAC members for the low cost of $85/year for a standard membership or $20/year for a student membership. But Gas Processing 101 is only one of the many benefits that comes with a GPAC membership.
Natural Gas Pipeline Designs
The next module offered is about designs for natural gas pipelines. Facilitated by Vista Principal and Engineering Manager, Shane Torwalt, the course takes place Wednesday, November 9 at Vista's head office on 4 Street SE.
Shane describes his presentation as follows: "I will discuss the topic of natural gas gathering systems in Alberta. Specifically, I will be provide information related to the formation of natural gas in its raw state, getting the gas to the surface, gas gathering system sizing and economic optimization, pipeline operational issues and finally some typical pipeline construction methods."
Presentation Part 1
Presentation Part 2
Course content includes:
Pipeline Design and Standards

Physical Properties – Gas Analysis
Types of Natural Gas (Sweet/Sour)
Water saturation
JT effect
Hydraulics
Compressor stations
Topographic maps vs Google Earth with terrain profile
GGS Software available for analysis
Sales specification of pipeline natural gas
Pipeline Codes and Standards

Pipeline Operation

Hydrates
Line Pigging (Smart tools)
Internal and External Corrosion
Liquid slugs and Surges
Condensation Induced Water Hammer
Pipeline Safety

Pipeline Construction

Alberta Application Process
ABAdata Database
Environmental Considerations
Pipeline Construction Methods
About Shane Torwalt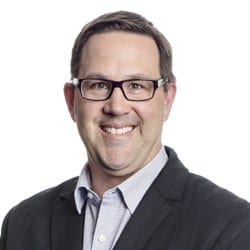 Shane is an Engineering Manager and Principal at Calgary-based Vista Projects. During his 20 years as an engineering consultant to the oil and gas industry, Shane has worked on many project types ranging from basic pilot plants (where his clients were looking to prove an existing reservoir or demonstrate a new technology), to multi-billion dollar greenfield heavy oil facilities.
Educated as a chemical engineer at the University of Saskatchewan, Shane views himself as a lifelong student and teacher. His career has led him towards opportunities to gain an in-depth understanding of natural gas processing, heavy oil recovery, and oilsands processing and he enjoys sharing that knowledge with others.
Shane's motto of "see one, do one, teach one" has been a guiding principle throughout his career, especially within an engineering design "team" atmosphere. Over the years, Shane has provided learning opportunities to his colleagues which allowed technical and non-technical people alike to get a well-rounded understanding of the typical resource recovery processes common to the oil and gas industry in Alberta. Shane is a professional engineer registered both in Alberta (APEGA) and Saskatchewan (APEGS).