Want to learn about digital project executionDigital project execution (DPE) is a project management methodology that uses a data-centric approach to reduce project total-install-cost a...?
Check out this exclusive interview with Patrick Reilly, Managing Principal and technology integration specialist at Vista Projects.
In the article, author Jim Mahony summarizes Patrick's perspective on costly project execution challenges facing Alberta's energy industry and how the oilpatch is playing a game of catch up on the digitalization curve when compared with other industries such as manufacturing and aerospace.
The time is ripe to make changes in the oilsands industry
Click To Tweet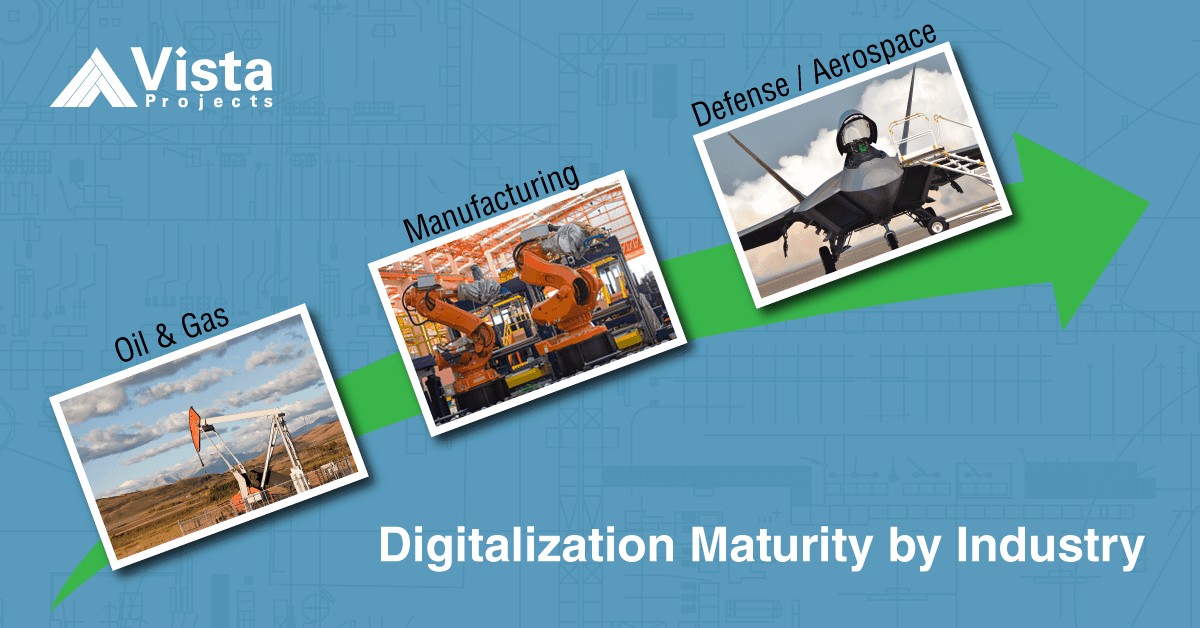 The interview's focus was Vista's recent implementation of a digital engineering environmentA digital engineering environment is the part of a digital project hub that encompasses the various software applications required for engi... – the industry's largest and more comprehensive to date – on a front-end engineering design (FEED) project for an oilsands producer. A collaborative effort between Vista and our client, the digital execution environment facilitated fully digitized workflows, including digital stamping, enhanced searchability and reporting on near-live data.
"I would term [full digitalization as] the modernization of engineering in the oil and gas sector," Reilly said, noting other industries, including those named, have already worked through the modernization cycle and are seeing the benefits. The time is ripe to make the same type of changes in our industry," he added.
Full digitalization is the modernization of engineering in the oil and gas sector
Click To Tweet
Digital Project Execution Reduces Costs
The results through FEED are impressive with Vista coming in 16 per cent under budget and detailed engineering now anticipated to realize even larger savings compared to the initial forecast. But engineering is just the start of any major capital project and Vista predicts a major reduction in the project's total installed cost.
Looking at a project's complete life cycle, the biggest saving opportunities relate to reducing the time to first oil and optimizing future facility debottlenecking programs. The key is a comprehensive online database setup during engineering and maintained through construction, commissioning and operations.
When it comes to project timelines, delays usually mean higher costs. If the schedule on a major project is extended six months, it could add $100 million to the final cost. That's due less to added hard costs than the increased cost of keeping the entire project team running, all of the equipment available and other services, Reilly said.
When everyone on a project works from the same database and the information is accurate, the opportunities to improve are endless.
The full article is now available online at JWN.