2019 Update
Note to reader: this post was initially published in 2017 when Vista first became a Gold Standard winner of Canada's Best Managed Companies program. Vista maintained this Best Managed status in 2019, our sixth consecutive year being recognized by the program.
2017 Winners Announced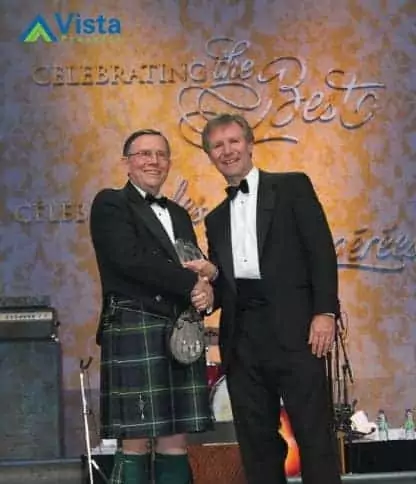 The latest winners of Canada's Best Managed Companies program were announced on March 9, and Vista Projects was once again included. We won our initial Best Managed award in 2013 and have successfully retained our status, becoming a Gold Standard winner in 2017.
This recognition marks Vista's fourth successful application with the Best Managed Companies program, which is seen as the pre-eminent mark of business excellence in Canada.
Anyone who has gone through the application process can speak to its comprehensiveness and how it forces companies to succinctly explain how and why they operate. In fact, the challenges and rewards of the application process were a topic that came up during November's reception for 2017 Southern Alberta Finalists. Hundreds of companies apply to the program each year but the majority don't make it, most needing a few attempts before qualifying.
Completing the initial application was a tremendous amount of work but Vista qualified as a Best Managed winner with our first attempt. Over the years, themes begin to develop and the annual application becomes a valuable tool to vet your business strategy and tactics.
With four successful applications under our belt and to mark the occasion of Vista becoming a Gold Standard winner, we thought we would elaborate on the application process.
How to become a Best Managed Company
Sponsored by Deloitte and CIBC, Canada's Best Managed Companies program self identifies as the country's "leading business awards program, recognizing excellence in private Canadian-owned companies. Each year, hundreds of entrepreneurial companies undergo a rigorous application process, but only the best are awarded with this prestigious designation."
The application process is arduous and not open to every business. To be eligible, a business must be
Able to demonstrate annual revenues greater than $15M CAD
Managing finances effectively, adapting to changing market conditions, over the past three years
Canadian-owned private company; or Canadian-owned portfolio company controlled by Canadian venture capital and Canadian private equity firms; or
Canadian-owned closely held public company with fewer than 50% of their shares or units traded
The program is free to enter and the first phase of the application process is about proving eligibility (see bullets above). Once accepted, the program assigns you coaches from Deloitte and CIBC. The coaches are there to help explain the application process in more detail, review early drafts and provide feedback.
What the coaches are not there to do is write your application for you or tell you what any of other applicants (i.e. your potential competitors) are up to. The coaches intend to offer impartial guidance.
What Does the Application Look Like?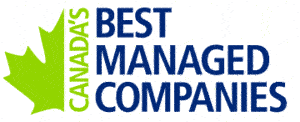 The application boils down to a writing assignment. The main idea is to present key business strategies and then back them up with concrete examples. Deloitte's Trevor Thompson, one of Vista's program coaches since our first application year, always stresses the value of examples. The judges need to know that the strategy isn't empty and that the company is actually executing its plans.
It is worth noting that the application questions change from year-to-year and are gated so you won't have months and months to work through them. The second phase of the application usually opens six weeks in advance. However, the most recent application was only made available to applicants three weeks prior to the due date.
The questions are organized by topic category and need to be kept to a certain length. Vista's most recent application included questions in the following categories and each answer had to be 3,000 characters or less.
Strategy
Capability
Commitment
Financials
Here are example questions from Vista's four applications to the Best Managed Companies Program:
Please provide a brief overview of your business model and your business planning process and how this has been adapted to the current economic environment and communicated throughout your organization.
What is your company doing today to build its next group of leaders?
How is your company improving competitive advantage by committing to corporate social responsibility and the environment?
Describe any significant changes in the following areas: capacity to execute your plan by adding to your corporate capabilities by such actions as partnering, M&A, developing talent, investing in leadership, productivity and innovation.
What capabilities are you developing to allow you to execute on your strategy?
How do you monitor if your company is effectively executing its strategy?
Putting Word Into Actions
It's one thing to write and submit a strong application; it's something else to put the theory into action. As mentioned above, the key to writing a successful Best Managed Companies application is including examples that can back up your strategy.
Obviously, a well-executed business strategy is best proven by a strong financial statement. But numbers don't always paint the full picture of a company. Every business will face internal and external challenges – such as a sustained drop in the global price of oil and the resulting prolonged industry downturn. The Best Managed program forces companies to identify the challenges they face and describe the implemented solutions.
A well managed company likely conducts its own analysis via a management team or governing body. These internal processes make great examples for the Best Managed application.
In Vista's case, the extreme nature of the downturn is leading to significant change within our industry. A renewed focus on technology and innovation is enabling producers to take advantage of cost reduction measures that might not have been considered when oil was trading at $100 per barrel. Vista has been playing an important role in helping clients rework their processes for the leaner digital age and our Best Managed application summarized examples of these efforts, including our work on a data-centricA data-centric outlook is a core concept in digital project execution architecture where data is viewed as the most important and perpetual ... approach to project execution.
Digital Project Execution
Most notably, Vista recently oversaw the industry's largest and most comprehensive implementation of a digital execution environment. Driving this approach to digital project executionDigital project execution (DPE) is a project management methodology that uses a data-centric approach to reduce project total-install-cost a... is a strategic initiative detailed in our the Best Managed application. Whether it was highlighting the results through FEED or explaining how Vista's Patrick Reilly now regularly presents at international conferences on the advantages of a digital execution model, we connected our strategic efforts with tangible results.
Key Take Away
Making the list of Best Managed Companies in Canada is not just about having a stellar balance sheet or strong growth. The program is about recognizing companies who have a finger on the pulse of their business and industry trends, and who demonstrate an ability to adapt. In Vista's case, remaining an independently-owned engineering firm in a volatile industry over 30 years has required foresight, agility and prudent decision making.
And these are the strategies and examples that form the basis of our Best Managed Company applications.